The UK's Afghan war is ending, but questions about its failures need answers, writes HuffPost's Paul Waugh in last night's edition of The Waugh Zone.
Here are some key extracts, making the case for an independent public inquiry into UK policy on Afghanistan since 2001.
In many ways, [Boris] Johnson's hands have of course been tied by his heavy reliance on the Americans. Joe Biden's refusal to shift his political commitment to the August 31 withdrawal deadline has driven events, though the US president's failure to keep allies like the UK in the loop has left a bitter taste for many of them.
But while Biden's boast at the G7 summit in Cornwall – "America is back" – rings hollow, Johnson's own "Global Britain" mantra has been brutally exposed too. The prime minister's bigger failure this week was not in shifting Biden's deadline, it was the woeful lack of concrete pledges on issues like overseas aid. We still have no detailed 'road map' for G7 policy on Afghanistan.
Johnson had explicitly said before the virtual meeting that he wanted other nations to "match the UK's commitments" on development. Yet afterwards, there were no such specifics, only vague ambitions. One reason was perhaps that the UK had forfeited any hope of global leadership on aid when it decided to actually slash funds to Afghanistan last year, only to this summer realise it would have to restore them.
Although Dominic Raab has stressed he began contingency plans in April, he's had to admit he was caught out by the speed of the Taliban takeover. Raab is in for a very difficult session next week before the Foreign Affairs Committee, not least as he admitted "with hindsight" he should have come home earlier from his Greek holiday after Kabul fell. Unlike defence secretary Ben Wallace, who is seen by MPs on all sides to have been accessible and acting cross-party, Raab is viewed as distant and defensive.
MPs are also increasingly furious with the Home Office for failing to set up its own briefings for them on how to deal with constituents and relatives desperate to get out of Afghanistan. Stella Creasy tells me: "Ministers tell the press the evacuation has ended, but can't even be bothered to speak to those dealing with these distraught people to help them advise on what next."
The lack of UK engagement is also upsetting the Pakistan government too, other MPs say. When ministers talk about 'phase 2' of the evacuation going through land borders, they really mean Pakistan, yet the country has been given no real clue to the hard cash support needed or details of categorisations of national status and employee status needed for evacuation.
Again, Johnson holds a wider responsibility too. Insiders say Pakistan's Imran Khan called off a planned visit to the UK this July in part because he felt the PM had no concrete agreement lined up on issues like Afghan refugees.
The huge cost in both money and lives, British and Afghan, deserves a full "lessons learned" account. As we pull up the drawbridge in Kabul airport, today's British casualties only add to that moral imperative.
Tom Tugendhat, who chairs the Commons foreign affairs select committee, has said he is disappointed the evacuation efforts from Afghanistan by the British armed forces are coming to an end.
The former army officer told BBC Breakfast he was continuing to work to get people out of the country.
I'm extremely sad about this and I very much hope that it might go beyond the August deadline but we found out a few days ago that it wasn't, so I was expecting it. It still leaves me extremely sad that so many of my friends have been left behind.
What I am working on, and you'll understand I'm afraid that I'm not going to give you complete details about this, we're looking at different networks to get people into second countries, and then connecting them to high commissions and ambassadors of the United Kingdom, to get them to the UK safely.
Tugendhat said people should "forget" about getting to Kabul and attempting to fly from the airport, due to the numerous dangerous checkpoints that have been installed along the motorways.
Forget about getting to Kabul. You know there's 10 checkpoints between them on the motorway, let alone down the motorway, all the way to Kabul. You can absolutely forget about trying to get to the airport because every one of those checkpoints has a danger point where Taliban or indeed affiliated groups, drug dealers or just simply bandits could murder, and certainly have, been murdering various people.
On Wednesday, with chances of being airlifted out of the country dwindling, the British defence secretary, Ben Wallace, advised Afghans seeking to flee to Britain to try to get to the border, and the Foreign Office warned people not to travel to the airport amid the deteriorating security situation.
The former senior military commander, General Sir Richard Barrons, has warned the affiliate of Islamic State in Afghanistan, ISKP, is a threat to the UK.
He said it was likely Britain will have to co-operate with the Taliban in the future in light of the rise of the splinter cell, as a result of a lack of presence on the ground in Afghanistan.
Speaking about the number of casualties in Afghanistan, he told Times Radio:
What it does do is illustrate that Isis-K is a risk to the United Kingdom, here at home, and to our interests abroad. We're going to find common cause with the US, and indeed I think the Taliban, in bearing down on this terrible organisation for as long as it takes to neuter them.
Before we arrived at this current catastrophic outcome, we had a diplomatic presence, we had a relationship with the Afghan intelligence organisations and we were able to work with some of the very good but now completely dissolved elements of the Afghan security architecture.
We also had the benefit of the sort of drone eyes-in-the-sky that the US provides. And now, all we have left is recourse to this over the horizon, drones support.
So what this actually means is we're going to end up co-operating, not just with the US, but with the Taliban in the future, in order to deal with Isis-K.
In a separate interview with Times Radio, Barrons said it was going to be a "slow process" but the UK also must co-operate with the Taliban to try and get the rest of the people out of Afghanistan.
What we need to recognise is we are where we are and it is in our own strong, national interest to find a way to get those 1,100 or so people we have a commitment to, who are still stuck in Afghanistan, out and to co-operate with the Taliban in order to stop terrorism coming to the UK.
We are going to have to be pragmatic, I think this will be quite a slow process, it will be conditional but it is necessary.
He added the "risks" to the evacuation efforts are the "same as they have always been" but added the risk will close "quite quickly" due to the evacuation entering its final stages.
UK to end evacuation from Afghanistan on Saturday
British troops will end their evacuation of civilians from Afghanistan on Saturday, the armed forces chief, Gen Nick Carter, said.
"We're reaching the end of the evacuation, which will take place during the course of today. And then it will be necessary to bring our troops out on the remaining aircraft," he told the BBC.
"We haven't been able to bring everyone out, and that has been heart-breaking. And there have been some very challenging judgments that have had to be made on the ground.
Carter said there were still some civilian evacuation flights coming from Kabul to the UK, but "very few now".
He told BBC Radio 4's Today programme the final stages of the evacuation were "going according to plan".
We're reaching the end of the evacuation, which will take place during the course of today, and then of course it'll be necessary to bring our troops out on the remaining aircraft. It's gone as well as it could do in the circumstances.
The shadow defence secretary, John Healey, has said he expected all remaining British troops to be out of Afghanistan within 24 hours.
Speaking to Sky News, the Labour MP said the operation had been "very dangerous and desperate" as he praised the troops, but added:
This is the brutal truth, despite getting more than 14,000 people out, there are probably 1,000 Afghans who have worked with us over two decades in Afghanistan, helped our troops, our aid workers, our diplomats, that we promised to protect, but we're leaving behind.
And I know those troops in particular will feel our failure on this as a country is a betrayal of many of those who risked their own lives to work alongside us.
And I think what's important now is that we may be giving up the airport, but we cannot give up on the Afghan people or fighting to try and protect the gains that they and our troops and our diplomats and aid workers have worked so hard over two decades to gain in Afghanistan.
Italy's final evacuation flight of refugees from Afghanistan has landed at Rome's Leonardo da Vinci airport, the Associated Press reports.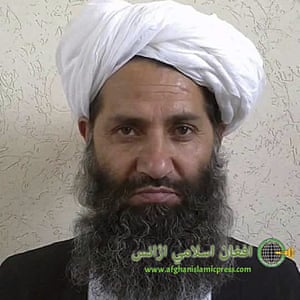 The Italian Air Force C-130J with 58 Afghan citizens onboard arrived Saturday morning, some 17 hours after it departed from the Kabul airport and after a planned stopover. Also onboard were Italy's consul and a Nato diplomat who had coordinated evacuations at the Kabul airport.
The Italian foreign minister Luigi Di Maio said Italy was prepared to work with the United Nations and with countries bordering Afghanistan on what he described as the "more difficult phase".
He said that consisted of efforts to evacuate other Afghan citizens who worked with Italy's military during its 20-year presence in Afghanistan but weren't able to get into Kabul airport in time for the evacuation flights. He didn't say how many still were eligible for evacuation to Italy.
Rescuing those citizens "would give them the same possibility" of starting a new life outside their homeland, Di Maio said in a brief statement at Rome's airport.
He said the 4,890 Afghans evacuated by Italy's air force in 87 flights was the highest number of any European Union nation.
Italy's remaining soldiers left on a separate flight from Kabul on Friday night. That air force flight went to Kuwait and the troops are due back in Italy early next week.
That's it from me, Helen Sullivan, for today. My colleague Lucy Campbell will take you through developments for the next few hours.
Here are the key developments from the last few hours:
The US conducted a drone strike against an Islamic State target in Afghanistan on Saturday. US Central Command said the US conducted a drone strike against the IS member in Nangahar believed to be involved in planning attacks against the US in Kabul. The strike killed one individual, and spokesman Navy Captain William Urban said they knew of no civilian casualties.
The US Embassy in Kabul warned that US citizens at the airport gates "should leave immediately". The embassy also warned, citing security threats, that citizens should avoid traveling to the airport because of security threats.
Evacuations continuing at "very fast pace" – report. An unnamed western official told Reuters that the evacuation of civilians from Kabul airport was continuing at a "very fast pace" and that "swift passage" would be provided to "every foreigner to leave Afghanistan in the next 48 hours".
Joe Biden's national security team has warned that US troops remain under threat of another terrorist attack, just 24 hours after the devastating suicide bomb at Kabul airport killed 13 US service members and more than 90 Afghans.
The UK's ability to process any more evacuations from Afghanistan is now "extremely reduced", the Ministry of Defence warned, as the focus turned to getting diplomats and service personnel out of the country.
France will maintain contacts with Taliban officials in Afghanistanto ensure that at-risk people can leave the country now that the French evacuation operation is over, the country's foreign minister, Jean-Yves Le Drian, said.
Pentagon spokesman, John Kirby, denied claims that the Taliban had taken over parts of Kabul airport. "I saw that report. It's false," he said.
The Taliban has made clear it wants US diplomatic presence to remain in Afghanistan, according to the US State Department.
The last German troops returned to the northern air base of Wunstorf on Friday, after evacuating more than 5,300 people from 45 nations out of Kabul airport over the past 11 days.
A US Marine Corps lieutenant colonel who posted a video demanding accountability from military leaders over the evacuation of Afghanistan has been relieved of his duties and will leave US service. Stuart Scheller posted his video to Facebook and LinkedIn on Thursday.
Two British nationals and the child of a British national were among those killed, the UK foreign secretary, Dominic Raab, said. Two more British nationals were injured.
There was one suicide bomber attack and not two, as previously stated, the Pentagon clarified.
A "credible" terror threat remains as the airlift continues, the Pentagon said. A spokesperson said: "We still believe there are credible threats, in fact I'd say specific credible threats, and we want to make sure we're prepared for those."
Up to half a million Afghans could flee the crisis in their homeland,the UN refugee agency, UNHCR, said, appealing to all neighbouring countries to keep their borders open for those seeking safety.
An "unprecedented" number of people are travelling from Afghanistan to Pakistan through the official border crossing after the airport suicide attack has driven more to try to flee the country.
Anxious crowds of Afghans still hoping to join the western evacuation airlift from Kabul crowded airport gates less than a day after the bombing as flights resumed with fresh urgency.
Diane Taylor Diane Taylor
Councils across the UK have said they are happy to provide accommodation for people fleeing Afghanistan but say they do not have sufficient housing stock to welcome all the new arrivals.
Steve Cowan, the leader of Hammersmith and Fulham council in west London, which has accepted many refugees in resettlement schemes over the years, said councils that volunteered to support the new arrivals should not be expected to do so to the detriment of residents on council home waiting lists. Instead the government should offer a comprehensive scheme that works across various departments to meet all their housing and other needs:
UK councils say they are 'ready to assist' Afghan refugees but lack housing
If you're just joining us, the US has conducted a drone strike against an Islamic State target in Afghanistan on Saturday, as the airlift of those desperate to flee moved into its fraught final stages with fresh terror attack warnings and encroaching Taliban forces primed to take over the Kabul airport.
US troops overseeing the evacuation have been forced into closer security cooperation with the Taliban to prevent any repeat of a suicide bombing that killed scores of civilians crowded around one of the airport's main access gates, and 13 American troops.
The attack was claimed by a regional chapter of the Islamic State – known as Islamic State Khorasan Province (ISKP) – and the Pentagon announced it had carried out a drone attack on a "planner" from the jihadist group in eastern Afghanistan.
"Initial indications are that we killed the target. We know of no civilian casualties," the US military said in a statement.
US Central Command said the airstrike took place in Nangarhar province, east of Kabul and bordering Pakistan. It did not say whether the target was connected with the airport attack:
US strikes IS target in Afghanistan and warns of airport threat
Where is the Taliban's supreme leader?
The Taliban's supreme leader, Hibatullah Akhundzada, has shepherded the Taliban as its chief since 2016, when snatched from relative obscurity to oversee a movement in crisis, AFP reports.
After taking the insurgency's reins, the cleric was tasked with the mammoth challenge of unifying a jihadist movement that briefly fractured during a bitter power struggle.
Apart from a single photograph released by the Taliban, the leader has never made a public appearance and his whereabouts remain largely unknown.
Taliban leader Hibatullah Akhundzada poses for a portrait.
Taliban leader Hibatullah Akhundzada poses for a portrait. Photograph: Afghan Islamic Press/AP
And since taking control of Kabul in mid-August, the group has remained tight-lipped about Akhundzada's movements.
"You will see him soon, God willing," Taliban spokesman Zabihullah Mujahid told reporters this week when asked about Akhundzada's whereabouts.
The ongoing silence comes as the heads of various Taliban factions have openly preached in Kabul's mosques, met with opposition figures, and even chatted with Afghan cricket officials in recent days.
By Wednesday night, US intelligence agencies were near certain that an attack was imminent outside Kabul airport, Reuters reports, triggering a State Department warning to American citizens to leave the area immediately.
Just over 12 hours later, a suicide bomber walked through the large crowds to a gate manned by US troops and detonated explosives, killing at least 13 US service members and 79 Afghans.
Among the most pressing questions as the US military launches its investigation into the attack are: How did the bomber make it through Taliban checkpoints? Why were US troops in such a concentrated space when they knew an attack was imminent?
"It was a failure somewhere," Gen Frank McKenzie, the head of US Central Command, told reporters hours after the attack, which was claimed by Islamic State Khorasan Province (ISKP).
But at some point, McKenzie added, troops had no choice but to come in contact with people trying to board evacuation flights, screen them, pat them down for weapons, and ensure they did not make it into the airport if they posed a threat.
US officials, speaking on condition of anonymity, said the conditions for the attack were set months in advance.
They told Reuters that weeks before the evacuation from Kabul airport began following the Taliban's takeover of the capital, the military had been seeking approval to get at-risk Afghans out of the country.
But the slow tempo of processing and inability to secure housing for the evacuees in third countries slowed down the pace of departures, according to the officials, at one point halting all flights from Kabul for six hours.
That meant troops were on the frontlines at the airport gates in the face of chaos outside.
"This didn't need to happen," a US military official told Reuters. "They didn't need to die."