WWE star Cody Rhodes will face off against Roman Reigns for the Undisputed WWE Universal Championship at WrestleMania 39 on Sunday at SoFi Stadium in Inglewood, California.
Rhodes comes from pro wrestling royalty. His father, Dusty Rhodes, is a pro wrestling legend known as "The American Dream." His uncles Fred Ottman and Jerry Sags both worked in professional wrestling at various times, and his godfather is Magnum T.A., who made waves in the National Wrestling Alliance.
CLICK HERE FOR MORE SPORTS COVERAGE ON FOXNEWS.COM
Jan 28, 2023; San Antonio, TX: Cody Rhodes speaks during a press conference after the WWE Royal Rumble at the Alamodome. (Joe Camporeale-USA TODAY Sports)
Cody Rhodes returned to WWE in 2022 but was sidelined for nearly a year with a torn pectoral. He came back at the Royal Rumble in January to win the match and earn a shot at Reigns' title.
He appeared on "The Dan Le Batard Show with Stugotz" on Wednesday and was asked what he had earned from his father about what do to and what not to do in the pro wrestling industry. He said he had learned to really strive to make an impact in the community and not just make it "performative" like others in the industry might do. He then told a story about growing up in Georgia with his father.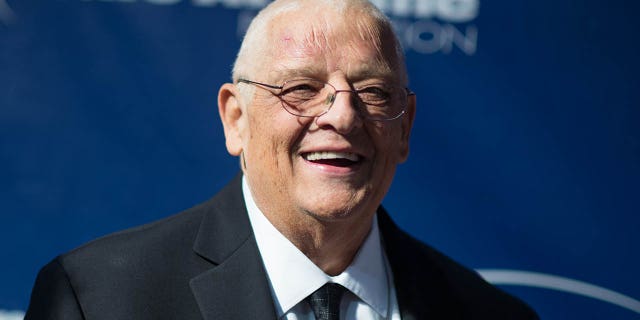 Dusty Rhodes attends the Joe Torre Safe At Home Foundation's 12th Annual Celebrity Gala at Pier Sixty at Chelsea Piers on November 13, 2014, in New York City. (Dave Kotinsky/Getty Images)
WRESTLEMANIA 39: WHAT TO KNOW ABOUT WWE'S PREMIER EVENT
"Number-one thing I got not to do . . . . He slapped a guy at Waffle House in front of me one time for calling wrestling fake," Rhodes said. "So that hasn't happened.
"He's got a lot of . . . back in the day, in the house I grew up in, there's a bunch of framed newspaper articles about different towns he got arrested in. The wrestlers, they used to like that. It used to be a notch on your belt – 'I beat this guy up at this bar, and they sued me, see, here's the paper.' We don't that. I don't do that. I think that's what I learned not to do."
WrestleMania 39 is a two-night event that begins on Saturday at 8 p.m. ET and 5 p.m. PT.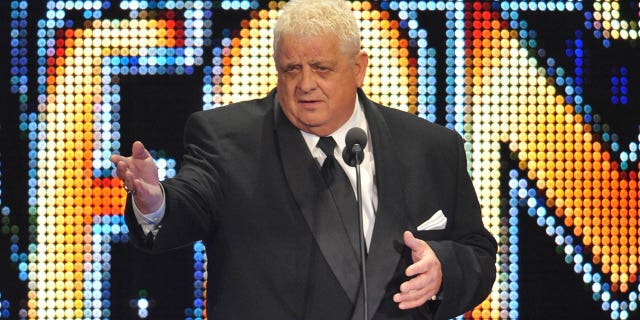 WWE Hall of Fame member Dusty Rhodes attends the 2011 WWE Hall Of Fame Induction Ceremony at the Philips Arena on April 3, 2011, in Atlanta, Georgia. (Moses Robinson/Getty Images)
CLICK HERE TO GET THE FOX NEWS APP
Rhodes' match against Reigns will headline the final night on Sunday.
Ryan Gaydos is a senior editor for Fox News Digital.