Minnesota Vikings star Justin Jefferson appeared to be too young to remember the period of time when Creed took over the charts and was everywhere from Thanksgiving halftime shows to having one of their songs as the theme music for a WWE hype video.
In the early 2000s, Creed won a Grammy Award for their song "With Arms Wide Open" and were nominated for "My Sacrifice." When Vikings quarterback Kirk Cousins brought their lyrical stylings to the speakers in the locker room, Jefferson admitted it was the first time he had ever heard of the band.
CLICK HERE FOR MORE SPORTS COVERAGE ON FOXNEWS.COM
Justin Jefferson, #18 of the Minnesota Vikings, greets teammates before the game against the New Orleans Saints at U.S. Bank Stadium on Nov. 12, 2023 in Minneapolis. (Stephen Maturen/Getty Images)
"The only 'Creed' I knew about was the boxing movie," Jefferson told reporters with a laugh on Thursday. "I did not know about no Creed until Kirk Cousins started playing it in the locker room.
"If it gets the job done, I'm all for it."
FROM OUTKICK: BENGALS CLAIM JOE BURROW INJURY 'LOOKED' LIKE A SPRAINED WRIST BUT THERE ARE REASONS TO DOUBT THEM
Joshua Dobbs, who took over for the injured Cousins two weeks ago, posted a video on TikTok showing a man singing Creed's "Higher" as the quarterback ran for a touchdown against the New Orleans Saints.
"CAN YOU TAKE ME HIGHER?" Dobbs captioned the video.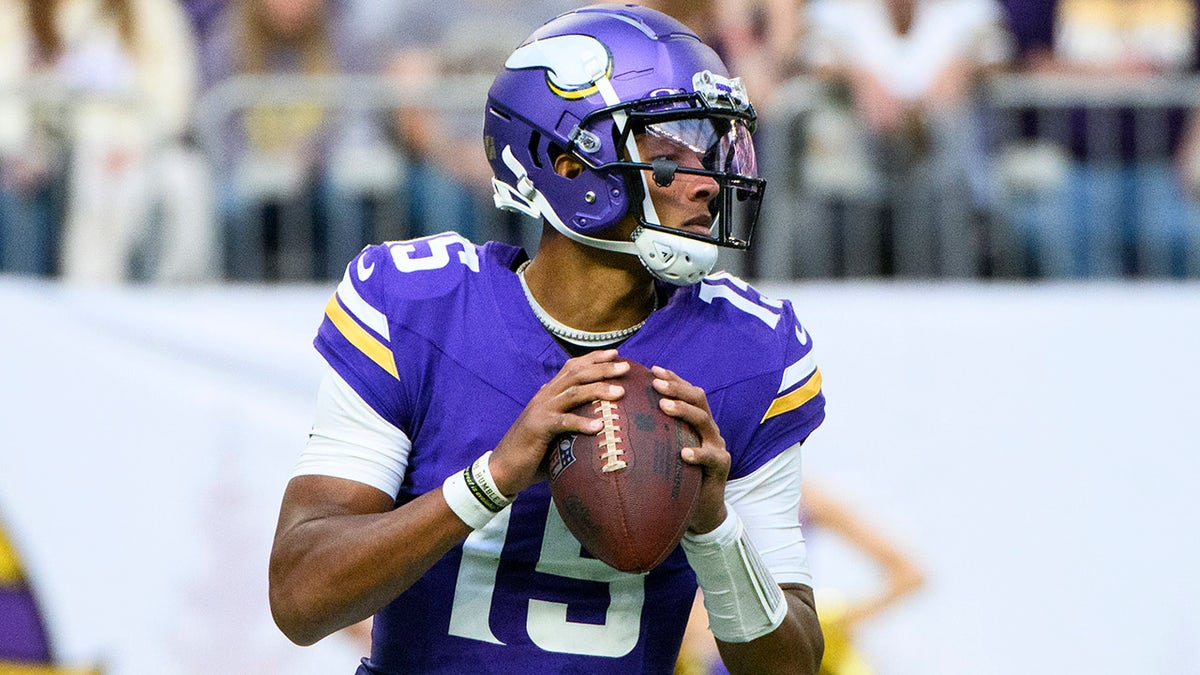 Joshua Dobbs, #15 of the Minnesota, Vikings drops back with the ball in the fourth quarter of the game against the New Orleans Saints at U.S. Bank Stadium on Nov. 12, 2023 in Minneapolis. (Stephen Maturen/Getty Images)
The Creed invasion has not only come for the Vikings – but the World Series champion Texas Rangers as well. World Series MVP Corey Seager explained to the Fort Worth Star-Telegram last month the reasoning behind the love for the band.
STEELERS OFFENSIVE COORDINATOR MATT CANADA SHRUGS OFF CRITICISM: 'BOTTOM LINE IS WINNING'
"It's something to bond over," he said. "That's the hard thing about teams, right? You have people coming in and out. How do you gel? How do you come together? How do you fight for each other? You find little ways on different teams, and that's one of our ways."
Creed returned the favor and appeared in an American League Division Series game at Globe Life Field.
CLICK HERE TO GET THE FOX NEWS APP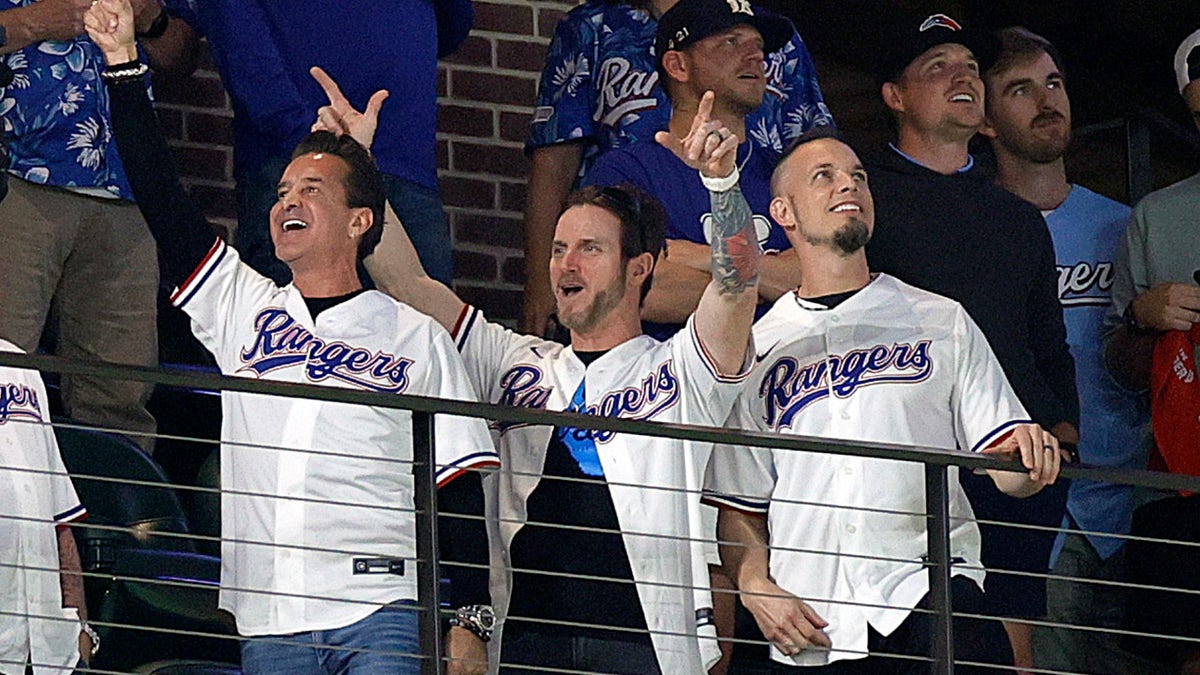 Lead vocalist Scott Stapp, bassist Brian Marshall and guitarist Mark Tremonti of the rock band Creed attend Game Three of the American League Championship Series between the Texas Rangers and the Houston Astros at Globe Life Field on Oct. 18, 2023 in Arlington, Texas. (Carmen Mandato/Getty Images)
It is unclear if they will do the same for the Vikings.
Ryan Gaydos is a senior editor for Fox News Digital.