Shohei Ohtani was born in Japan. For multiple years, he shined at Japan's highest level of professional baseball. The pitcher and designated hitter then put his unique talents on full display in the US when he began playing in Major League Baseball.
This week, the three-time MLB All-Star revealed that he will donate thousands of baseball gloves to school children in his home country.
"I'm happy to announce that I will be donating approximately 60,000 youth gloves to every elementary school in Japan," Ohtani said. "That comes out to around 20,000 elementary schools. I'm hoping the kids can spend their days happily with a lot of energy through baseball."
CLICK HERE FOR MORE SPORTS COVERAGE ON FOXNEWS.COM
Shohei Ohtani #17 of the Los Angeles Angels with batting gloves in his mouth walks back to the dugout at the end of the top of the first inning against the Oakland Athletics at RingCentral Coliseum on September 03, 2023 in Oakland, California. (Thearon W. Henderson/Getty Images)
Ohtani, a free agent who has spent the past six seasons with the Los Angeles Angels, announced Wednesday on Instagram that he's donating the youth gloves to schools throughout Japan.
SHOHEI OHTANI, NEXT TEAM WILL HAVE TO DECIDE HIS FUTURE ON THE MOUND, MLB LEGEND SAYS
The gloves Ohtani will donate are from New Balance, one of his corporate partners.
The 29-year-old is coming off a season in which he batted .304 with 44 home runs and also went 10-5 on the mound with a 3.14 ERA.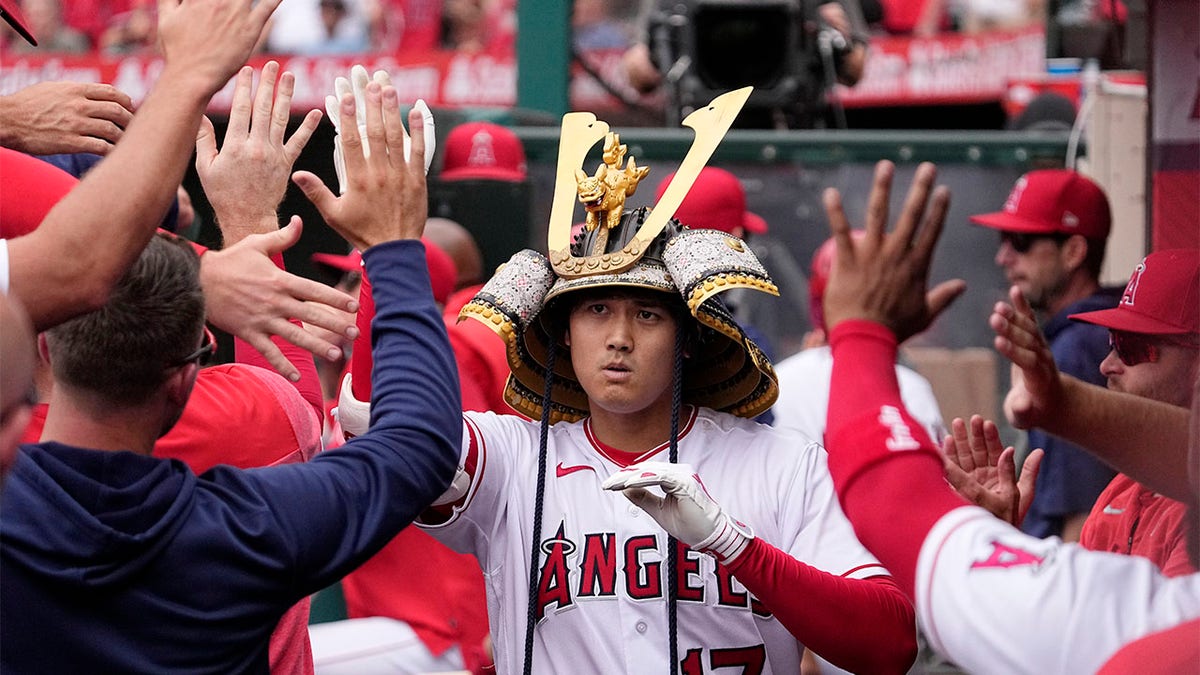 Los Angeles Angels' Shohei Ohtani is congratulated by teammates in the dugout after hitting a solo home run during the first inning of a baseball game against the Pittsburgh Pirates, Sunday, July 23, 2023, in Anaheim, Calif.  (AP Photo/Mark J. Terrill)
He stopped pitching after he suffered a torn ulnar collateral ligament in August. But he decided to keep playing, focusing strictly on hitting. He was eventually shut down in mid-September due to an oblique injury. 
Ohtani then had Tommy John surgery for the second time in six years. He is expected to be able to hit next season, but likely will not pitch again until 2025.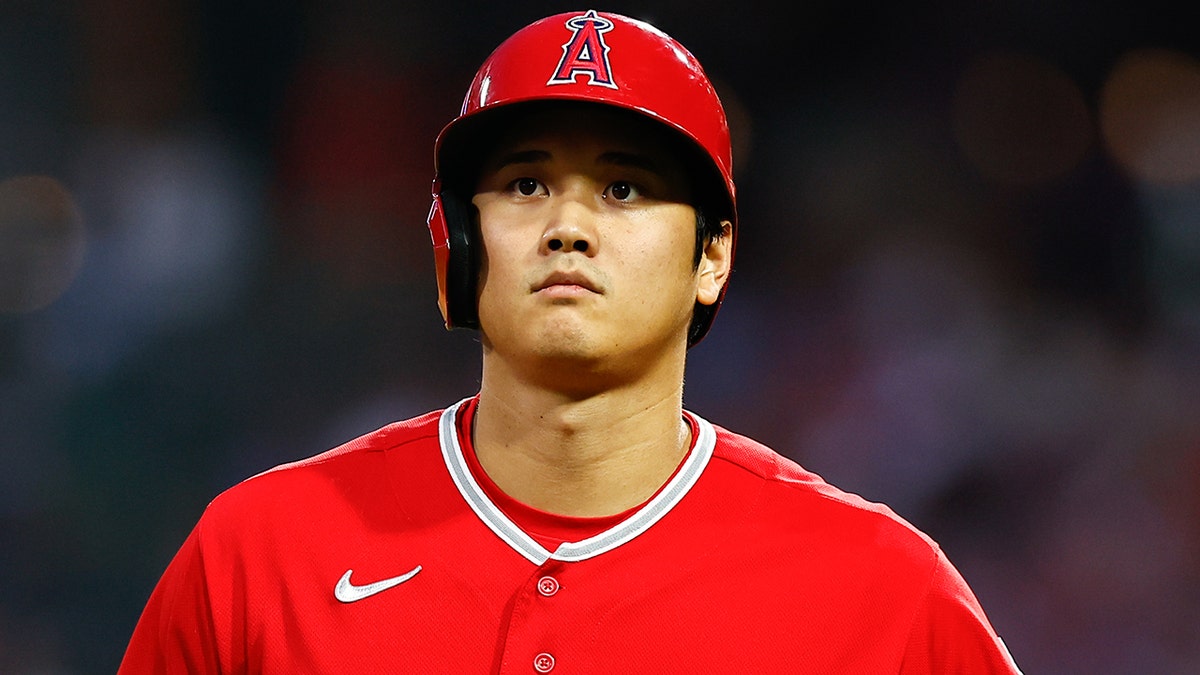 Shohei Ohtani #17 of the Los Angeles Angels at third base during the Major League Baseball game against the Philadelphia Phillies  on August 28, 2023 at Citizens Bank Park in Philadelphia, Pennsylvania. (Rich Graessle/Icon Sportswire via Getty Images)
He was expected to set the record for richest contract in league history, but the elbow injury has since tempered those expectations.
CLICK HERE TO GET THE FOX NEWS APP
Ohtani's future was a constant source of speculation this past season, and chatter only seemed to increase after the Angels fell out of the playoff race in August.
Chantz Martin is a sports writer for Fox News Digital.