The death of Bob Knight on Wednesday made sports fans recount their memories of the legendary college basketball coach.
Knight, 83, was one of the most successful coaches ever but also one of the most controversial, calling for plenty of stories to be told.
But former President Donald Trump had only high opinions of Knight.
CLICK HERE FOR MORE SPORTS COVERAGE ON FOXNEWS.COM
Then-President Trump embraces former Indiana University basketball coach Bob Knight during a campaign rally on November 2, 2018, at Southport High School in Indianapolis. (Aaron P. Bernstein/Getty Images)
Trump posted on his social media platform, Truth Social, to pay tribute to the coach.
"The World just lost an incredible person, the Great Bobby Knight. He was not just an award-winning and record-breaking Coach, he was loyal to his Players, to his State, and to our Country—Tough as nails, but a big heart," Trump wrote.
Knight supported Trump when he ran for president in 2016 and appeared at a rally during the 2018 midterms.
"When he Endorsed me, it was like the whole Great World of Indiana opened up happy and wide. Our hearts and prayers are with his wonderful wife Karen and Sons, Tim and Pat—Their Father was a great man!"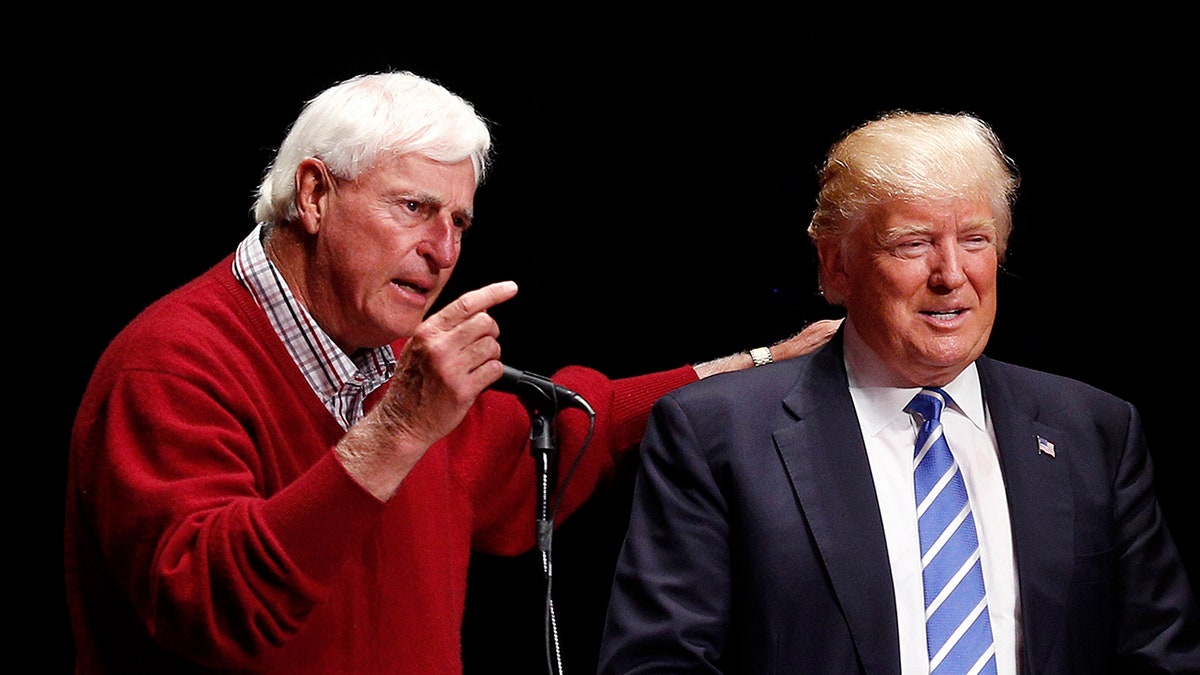 Former Indiana basketball coach Bob Knight speaks while standing next to then-presidential candidate Donald Trump during a campaign event in Evansville, Indiana, on April 28, 2016. (Luke Sharrett/Bloomberg via Getty Images)
Knight was a three-time national champion and made five Final Fours, all during his 29-season tenure at Indiana.
Knight's first college head coaching job was with Army in 1965; he took the Indiana Hoosiers job in 1971, where he stayed until 2000 and cemented his legacy in the college basketball world. He then coached Texas Tech from 2001 to 2008.
Knight was inducted into the Basketball Hall of Fame in 1991 and then the college basketball Hall of Fame in 2006.
He went 902-371 over his illustrious career, giving him the sixth-most wins of any coach in Division I men's college basketball history.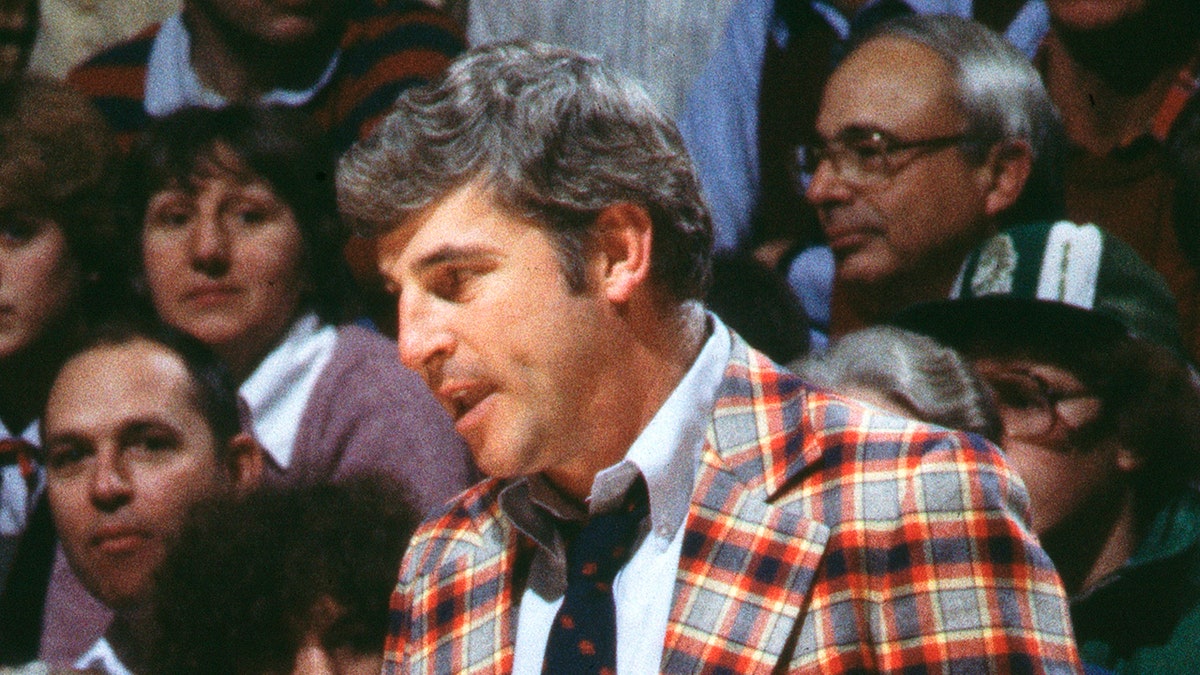 Indiana head coach Bob Knight is shown during a game against Kansas State on December 23, 1980, in Manhattan, Kansas. (Rich Clarkson/NCAA Photos via Getty Images)
CLICK HERE TO GET THE FOX NEWS APP
Knight reached the NCAA March Madness tournament 24 times in his 29 years at Indiana and coached the 1984 U.S. Olympic team to a gold medal in Los Angeles. He is one of three people to play for and coach a national champion, along with Dean Smith and Joe B. Hall, and he is the only coach to win a national title, the NIT, an Olympic gold medal and a Pan-Am gold medal.