Stacy Wakefield, the wife of Boston Red Sox great Tim Wakefield who passed away earlier this month at 57, shared a message she found from her husband. 
Wakefield, who was suffering from brain cancer, had words of wisdom in a note that his wife shared with Boston Bruins legend Bobby Orr. He posted to his X account on Wednesday. 
"Never forget where you came from," the message reads. "Be a mentor to others." 
CLICK HERE FOR MORE SPORTS COVERAGE ON FOXNEWS.COM
Tim Wakefield #49 of the Boston Red Sox pitches against the Tampa Bay Rays during the game at Tropicana Field on July 7, 2010 in St. Petersburg, Florida. (J. Meric/Getty Images)
"You didn't get to where you are today by yourself and no matter what status you accomplish in life, you should assume the responsibility to help those who are less fortunate than you. 
"I've been involved with different charities my whole career and I can tell you that I've received much more than I've given. 
ROGER CLEMENS REFLECTS ON PLAYING AFTER 9/11 ATTACKS, DISCUSSES HOW ATHLETES REFOCUS AMID TRAGEDY
"I've also learned that it doesn't matter how much money you've made, how big your house is or what kind of car you drive. What matters most is: did you make a difference in someone else's life?"
Wakefield, known for his incredible knuckleball through his 19-year MLB career, spent 17 seasons in a Red Sox uniform where he was a fan favorite throughout.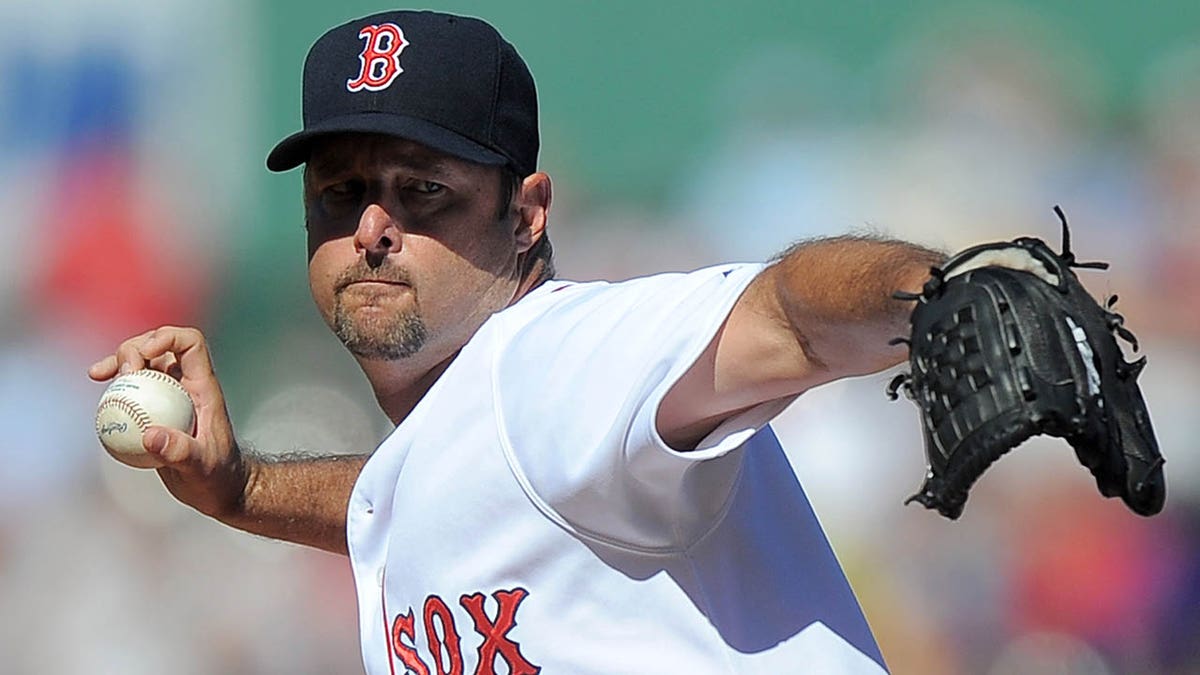 Tim Wakefield, #49 of the Boston Red Sox, pitches against the Los Angeles Dodgers during the first inning on June 19, 2010, at Fenway Park in Boston, Massachusetts. (Michael Ivins/Boston Red Sox/Getty Images)
A two-time World Series champion, Wakefield owned a 4.43 ERA over 3,006 innings in 590 appearances for the Red Sox from 1995-2011. He made his major league debut as a Pittsburgh Pirate in 1992, where he spent his first two seasons. 
Wakefield accumulated 2,156 strikeouts over his 627 total outings on the mound. He also had 200 regular season wins. 
"Our hearts are broken with the loss of Tim Wakefield," the Red Sox said earlier this month.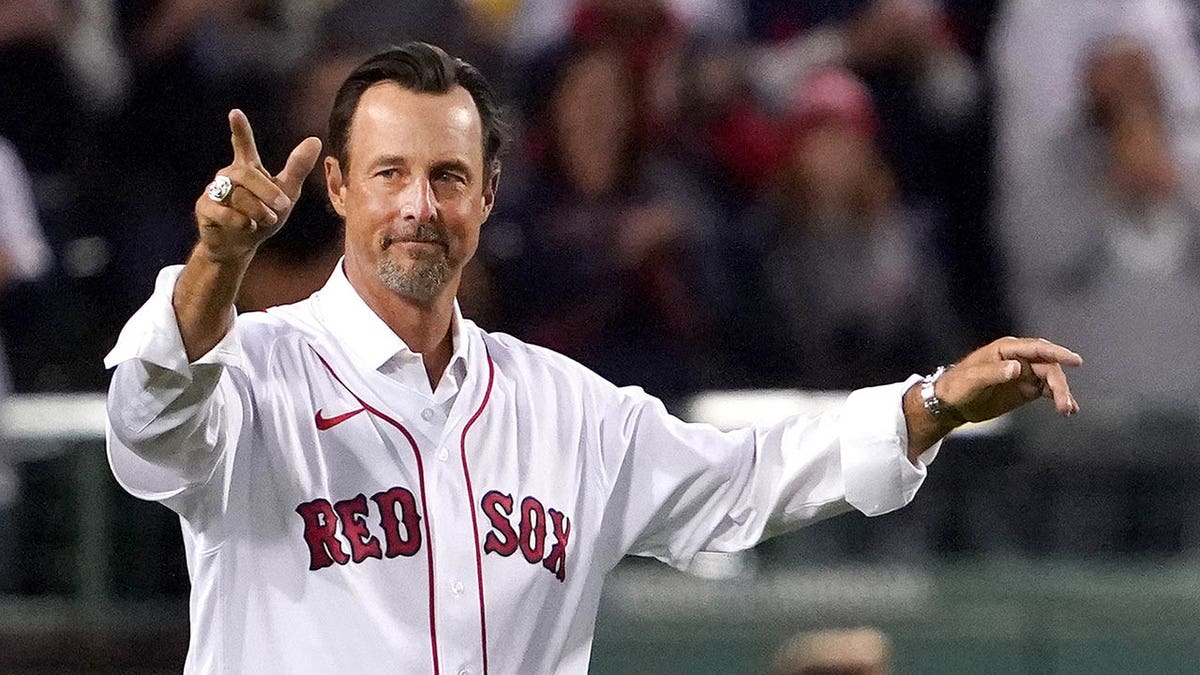 Former Red Sox pitcher Tim Wakefield on the field before throwing out the ceremonial pitch. (Barry Chin/The Boston Globe via Getty Images)
CLICK HERE TO GET THE FOX NEWS APP
"Wake embodied true goodness; a devoted husband, father and teammate, beloved broadcaster, and the ultimate community leader. He gave so much to the game and all of Red Sox Nation."
Scott Thompson is a sports writer for Fox News Digital.