Legendary golfer Tiger Woods says he is no longer experiencing pain in his right ankle. The fifteen-time major champion underwent a subtalar fusion surgery on the ankle earlier this year. 
But, Woods cautioned that the issues in his leg remain a work in progress.
"My ankle is fine. Where they fused my ankle, I have absolutely zero issue whatsoever," Woods said Tuesday. "That pain is completely gone. It's the other areas that have been compensated for."
Woods did not provide any clues on when he could get back into the swing of things on the golf course.
CLICK HERE FOR MORE SPORTS COVERAGE ON FOXNEWS.COM
Tiger Woods of the United States lines up a putt on the 1st green during Day Two of The 150th Open at St Andrews Old Course on July 15, 2022 in St Andrews, Scotland. (Kevin C. Cox/Getty Images)
Woods also said he still has issues in other areas of his body.
"But all the surrounding areas is where I had all my problems and I still do," he said. "So you fix one, others have to become more hypermobile to get around it, and it can lead to some issues."
PROFESSIONAL GOLFERS SUSPENDED FOR GAMBLING ON PGA TOUR EVENTS
Woods suffered serious injuries in a February 2021 single-car crash in California. According to Los Angeles County Sheriff's Department, Woods was driving as fast as 87 mph. His rate of speed was more than 45 mph faster than the legal speed limit.
Woods played at the PNC Championship with his son, Charlie, just 10 months after his car crash.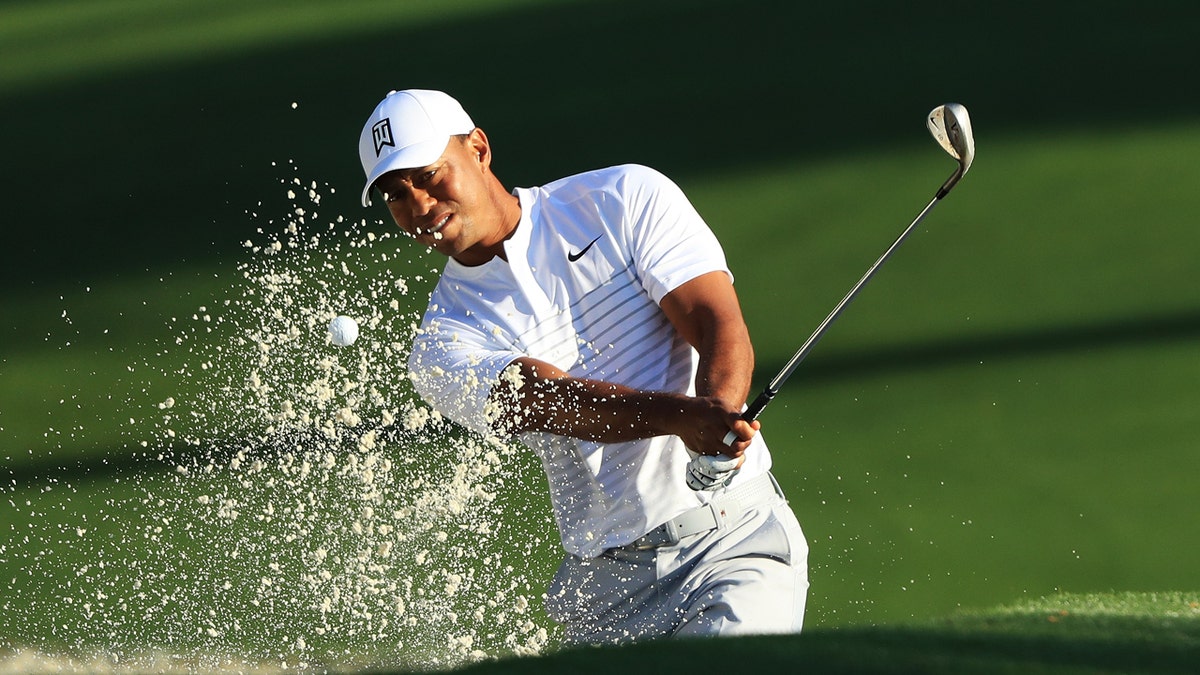 Tiger Woods of the United States plays a shot from a bunker on the tenth hole during a practice round prior to the start of the 2018 Masters Tournament at Augusta National Golf Club on April 3, 2018 in Augusta, Georgia. (Andrew Redington/Getty Images)
Over the weekend, various video footage showed Woods caddying for his son at the Notah Begay III Junior Golf National Championship. Woods was spotted walking and carrying Charlie's bag for more than 50 holes.
This was a week after Stewart Cink said in a Golf Channel interview that Woods told him he had started practicing. 
"I'm pretty sore after caddying for four days," Woods said. "It was a flat course, thank God."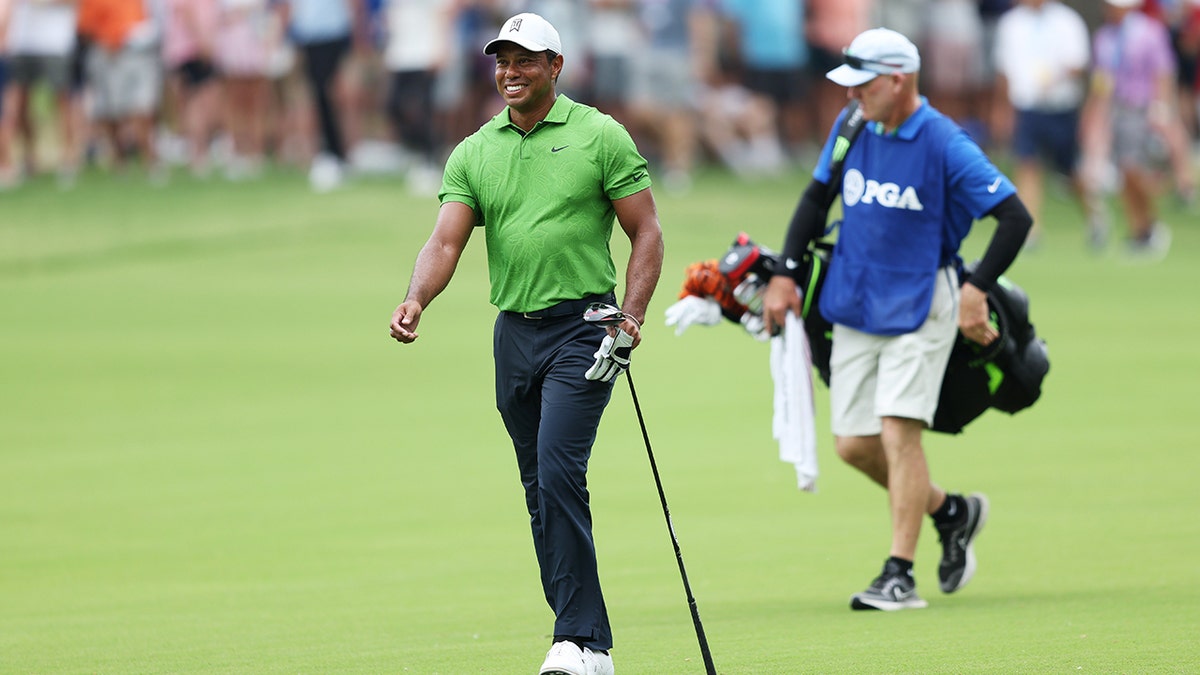 Tiger Woods of the United States  walks along the 13th hole during the second round of the 2022 PGA Championship at Southern Hills Country Club on May 20, 2022. (Photo by Richard Heathcote/Getty Images)
Woods announced 19 players for the 20-man field at his Hero World Challenge in the Bahamas the week after Thanksgiving. Because it is sanctioned by the PGA Tour, that would require 72 holes of walking. Still, one spot remains open, and the tournament host is exempt.
CLICK HERE TO GET THE FOX NEWS APP
Woods hasn't played since he withdrew at the Masters after the third round. Two weeks later, he had surgery on his ankle to treat post-traumatic arthritis that developed from his car crash.
The Associated Press contributed to this report.
Chantz Martin is a sports writer for Fox News Digital.