Houston Texans star C.J. Stroud put his name into the NFL MVP conversation on Sunday with another comeback performance in a win over the Cincinnati Bengals.
And while the NFL world started to talk about his contention for MVP, Stroud wanted to talk about something else: G.O.D.
CLICK HERE FOR MORE SPORTS COVERAGE ON FOXNEWS.COM
Houston Texans quarterback C.J. Stroud warms up before an NFL football game against the Cincinnati Bengals Sunday, Nov. 12, 2023, in Cincinnati.  (AP Photo/Michael Conroy)
"For me, it's a lot of prayer," Stroud explained. "A lot of knowing that God wouldn't put anything on me that I can't handle. I don't deserve His grace and His mercy but He still gives it to me and I love Him for that. It's not about me, it's about Him and His glory. So I think that's where it comes from. I think God made me like that.
"I've been through a lot. Not only in football but things that made me kind of chill when everything is going crazy. And I thank God for putting that (in) me because that's something that you need playing in this position — is lead. That defense over there, they didn't blink even though they were giving up big plays. They knew it would come down to the wire — we knew that too."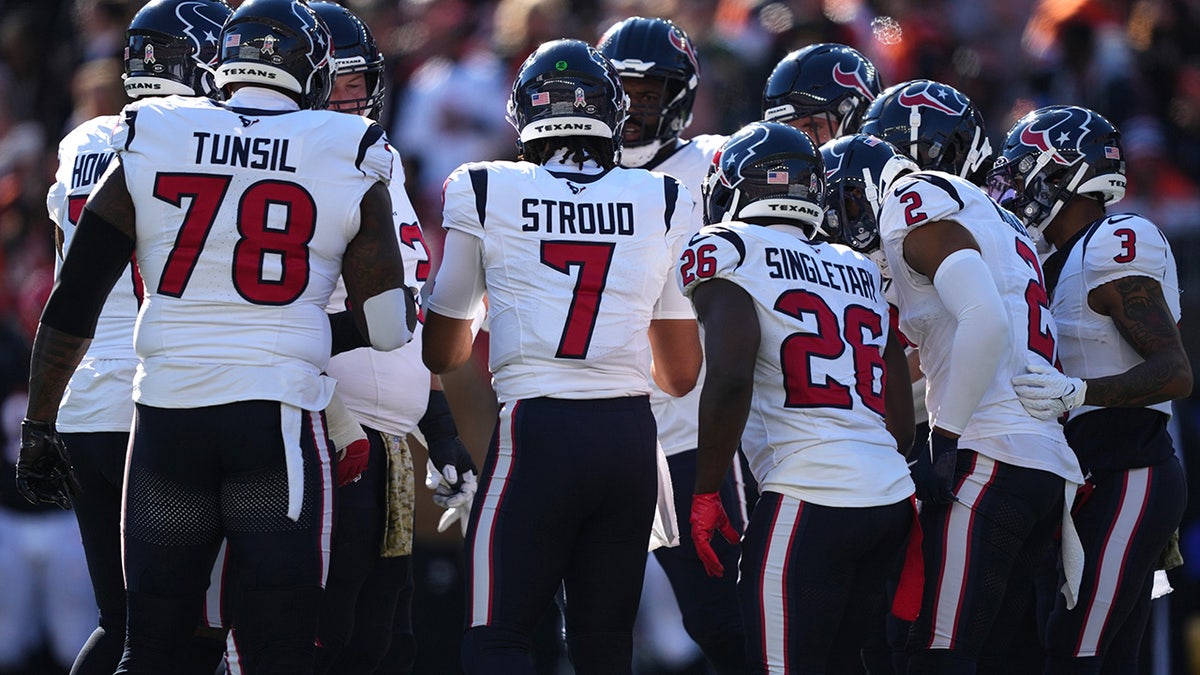 Houston Texans quarterback C.J. Stroud (7) calls a play in the huddle in the first quarter of a Week 10 NFL football game between the Houston Texans and the Cincinnati Bengals, Sunday, Nov. 12, 2023, at Paycor Stadium in Cincinnati. (Kareem Elgazzar/The Enquirer / USA TODAY NETWORK)
Stroud said he told head coach DeMeco Ryans he would go out and win this game and the coach trusted him to deliver.
The Ohio State standout isn't one to shy away from expressing how he feels about his religion and his faith.
He explained to Fox News Digital before the NFL Draft why he keeps his faith first.
"It's what's kept me grounded even through my season," he said in February. "Football has a lot of ups and downs, it has a lot of twists and turns, but at the end of the day, it's all about your foundation. And something that's set my foundation is my faith. 
CLICK HERE TO GET THE FOX NEWS APP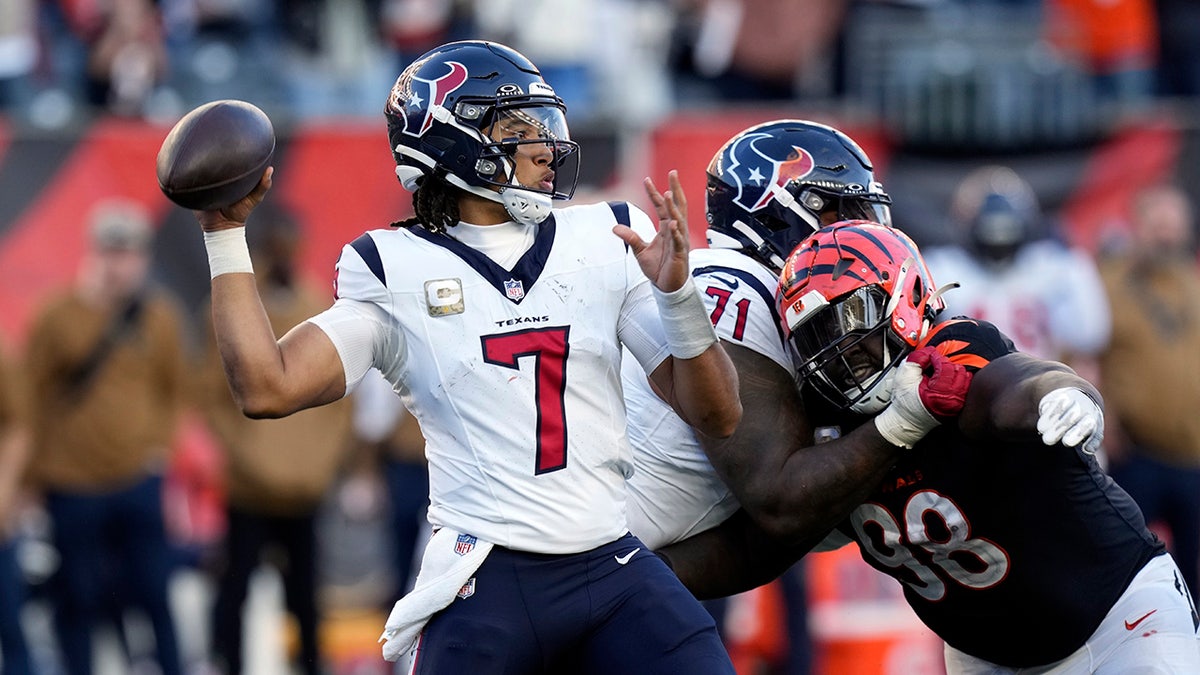 Houston Texans quarterback C.J. Stroud (7) throws a pass against the Cincinnati Bengals during the second half of an NFL football game Sunday, Nov. 12, 2023, in Cincinnati.  (AP Photo/Carolyn Kaster)
"It's something I'm not perfect in, but I try to work everyday to be better, and I definitely think that's what saved me. If it helps encouraging anybody to help them in their lives, whatever they're going through, then I'm all for it."
Ryan Gaydos is a senior editor for Fox News Digital.