The Pittsburgh Steelers experienced a scare on the way home Sunday night after topping the Las Vegas Raiders, 23-18.
The team's charter plane needed to make an emergency landing in Kansas City, Missouri. A Steelers spokesman said everyone was safe and was expected to return to Pittsburgh later Monday.
CLICK HERE FOR MORE SPORTS COVERAGE ON FOXNEWS.COM
A Pittsburgh Steelers football helmet prior to the start of the NFL game between the Pittsburgh Steelers and the Atlanta Falcons on Aug. 24, 2023 at Mercedes-Benz Stadium in Atlanta. (Rich von Biberstein/Icon Sportswire via Getty Images)
"Our team charter plane was unexpectedly diverted to Kansas City early this morning on our way back to Pittsburgh following our game in Las Vegas," the Steelers spokesman wrote on X. "Everyone on the plane is safe, and we are making necessary plans to arrive back in Pittsburgh later today."
The plane landed in Missouri around 5 a.m. ET, according to KDKA-TV in Pittsburgh. The station reported the plane was dealing with an oil pressure failure in one engine.
The Steelers were expected to land in Pittsburgh around 5:30 a.m. ET.
BILL BELICHICK REMARKS ON TAYLOR SWIFT-TRAVIS KELCE ROMANCE: 'WOULD BE THE BIGGEST' CATCH OF HIS CAREER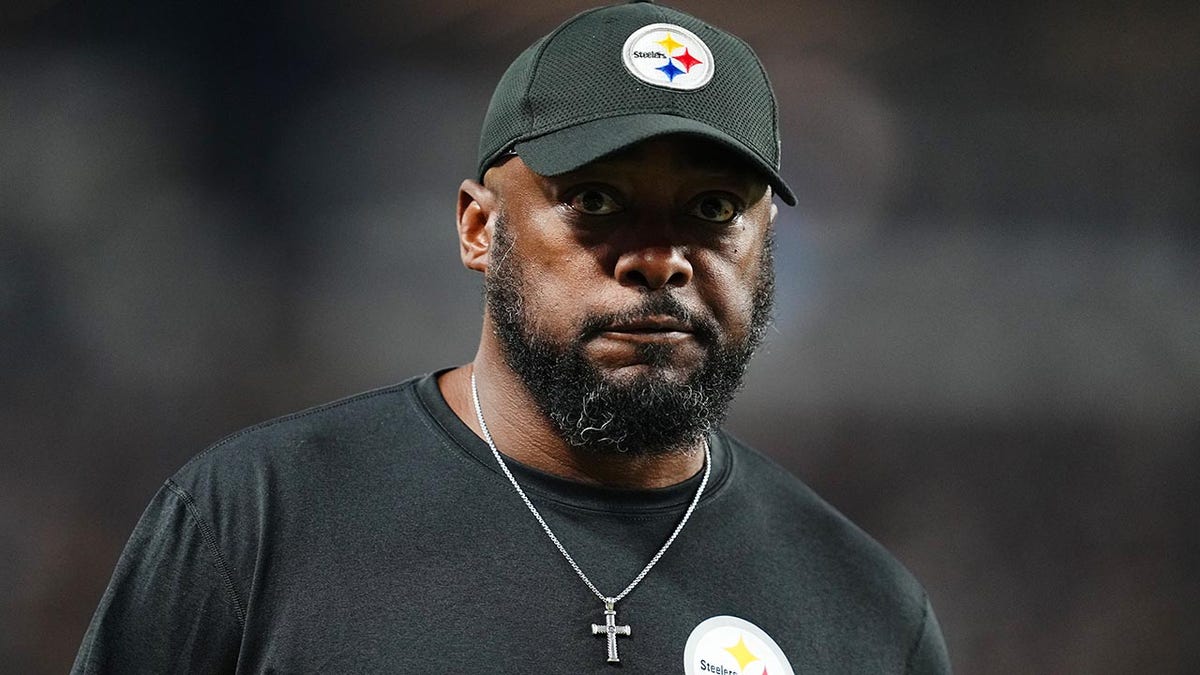 Pittsburgh Steelers head coach Mike Tomlin walks off the field at halftime in the game against the Las Vegas Raiders at the end of the second quarter at Allegiant Stadium on Sept. 24, 2023 in Las Vegas. (Chris Unger/Getty Images)
Pittsburgh's veteran defensive end Cam Heyward joked on X that they needed a ride and tagged Taylor Swift and Travis Kelce in his post.
The Steelers moved to 2-1 on the year with the win. The Raiders fell to 1-2.
CLICK HERE TO GET THE FOX NEWS APP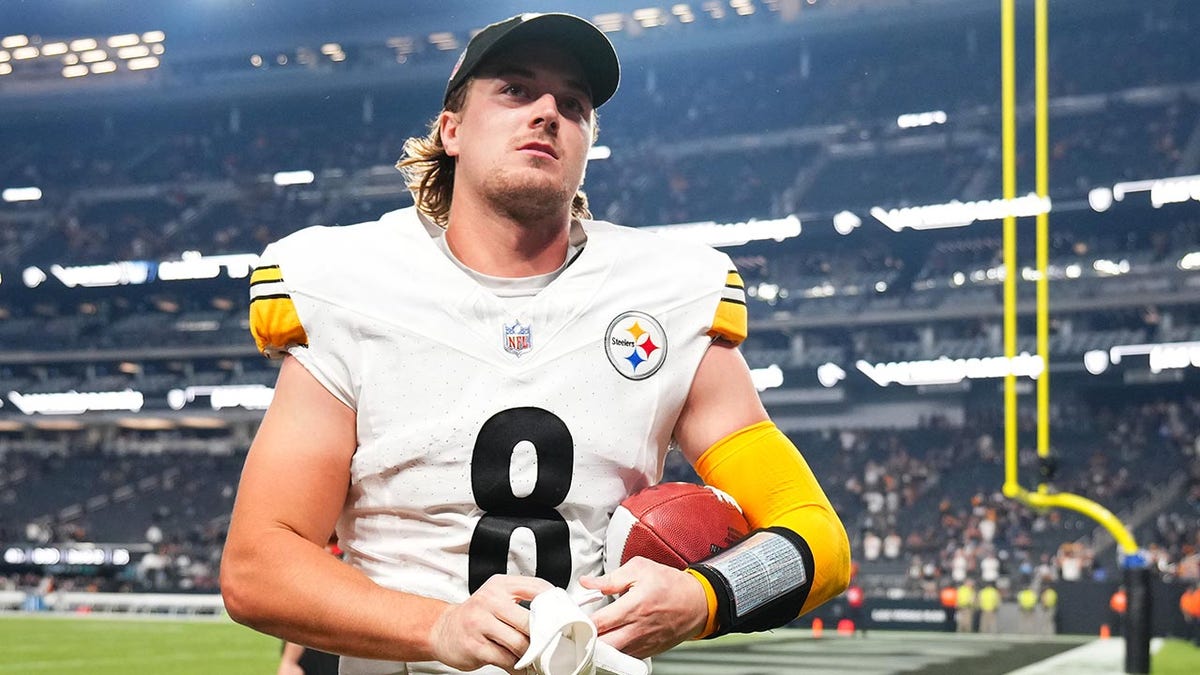 Kenny Pickett, #8 of the Pittsburgh Steelers, walks off the field after a win over the Las Vegas Raiders at Allegiant Stadium on Sept. 24, 2023 in Las Vegas. (Chris Unger/Getty Images)
Kenny Pickett had 235 passing yards and two touchdown passes in the win – one to Calvin Austin III and the other to Pat Freiermuth.
The Associated Press contributed to this report.
Ryan Gaydos is a senior editor for Fox News Digital.