Several items were taken from Colorado's locker room at Rose Bowl Stadium at some point during the Buffaloes' matchup with the UCLA Bruins last week, Pasadena police confirmed. Some of the stolen items have been returned as part of an ongoing police investigation. Investigators noted that other "items of interest" are being pursued. 
The Buffaloes dropped to 4-4 on the season. after their 28-16 loss to UCLA last Saturday. 
Authorities also said the suspects in the theft have been identified as juveniles. The suspects' ages were not made public. 
CLICK HERE FOR MORE SPORTS COVERAGE ON FOXNEWS.COM
Head coach Deion Sanders of the Colorado Buffaloes looks on prior to a game against the UCLA Bruins at Rose Bowl Stadium on October 28, 2023, in Pasadena, California. (Sean M. Haffey/Getty Images)
"The suspects in the case are juveniles," police said in a statement. "Search warrants were executed, and additional information will be provided soon as the investigation progresses."
DEION SANDERS MAKING PLAY-CALLER CHANGE AHEAD OF OREGON STATE MATCHUP: REPORTS
Colorado head coach Deion Sanders recently suggested that Rose Bowl Stadium operators should reimburse the athletes. Coach Sanders also called on the NCAA to take action. 
Jewelry and cash were reported as missing following the game.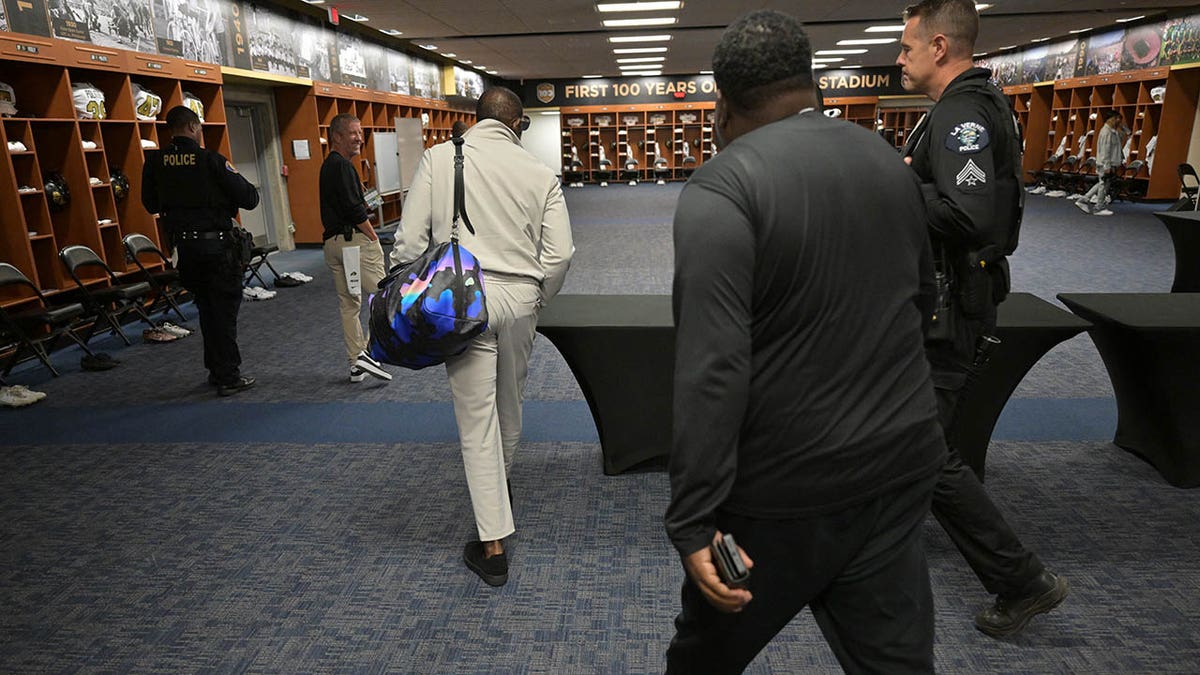 Colorado Buffaloes head coach Deion Sanders walks through the locker room after arriving at Rose Bowl Stadium to take on the UCLA Bruins on October 28, 2023, in Pasadena, California. (RJ Sangosti/MediaNews Group/The Denver Post via Getty Images)
Police said they had received information about the thefts from their tip line.
"The Pasadena Police Department would like to thank those who reported leads to our tip line," the police said in a statement. 
"The information and support are invaluable and play a crucial role in helping us ensure safety and security in our community. Our detectives worked diligently to follow up on all leads which resulted in the quick execution of search warrants."
CLICK HERE TO GET THE FOX NEWS APP
Colorado looks to get back on the winning track this Saturday when they return to Boulder for a matchup with No. 19 Oregon State. Kickoff is scheduled for 10 p.m. EST.
Chantz Martin is a sports writer for Fox News Digital.