The heavy spring training favorite to win the American League Most Valuable Player Award is taking home hardware again.
Shohei Ohtani has won his second AL MVP Award in the last three years – Corey Seager and Marcus Semien of the Texas Rangers finished second and third, respectively. It was a unanimous vote making Ohtani the first two wins two MVPs unanimously.
Ohtani led the majors with a .654 slugging percentage and 1.066 OPS, his .412 on-base percentage was second, his 44 homers were fourth, and his .304 average was ninth. That alone is an MVP-caliber player.
But Ohtani is also an All-Star caliber pitcher.
FOLLOW FOX NEWS DIGITAL'S SPORTS COVERAGE ON X
Los Angeles Angels starting pitcher Shohei Ohtani celebrates after striking out Houston Astros' J.J. Matijevic to end the top of the sixth inning of a baseball game Wednesday, July 13, 2022, in Anaheim, Calif.  (AP Photo/Mark J. Terrill)
The right-hander owned a 3.14 ERA and struck out 11.4 batters per nine innings. Among pitchers who threw 130.0 innings, his ERA was the ninth-lowest in baseball and his K/9 was sixth. Among AL pitchers with that number of innings, he ranked fifth and third, respectively. His 10 WAR, by far, led the majors, as Mookie Betts' 8.3 was second.
Ohtani became the 33rd player to win multiple MVPs, and if it weren't for Aaron Judge's race for the Triple Crown while beating Roger Maris for the most home runs in a single season by an American League player in 2022, Ohtani would be winning his third consecutive MVP.
It's just another accolade on his insane resume, as he is currently maybe the most highly-touted free agent in the history of baseball.
The Los Angeles Angels became buyers at the trade deadline, knowing the likely risk of losing Ohtani for nothing in the offseason.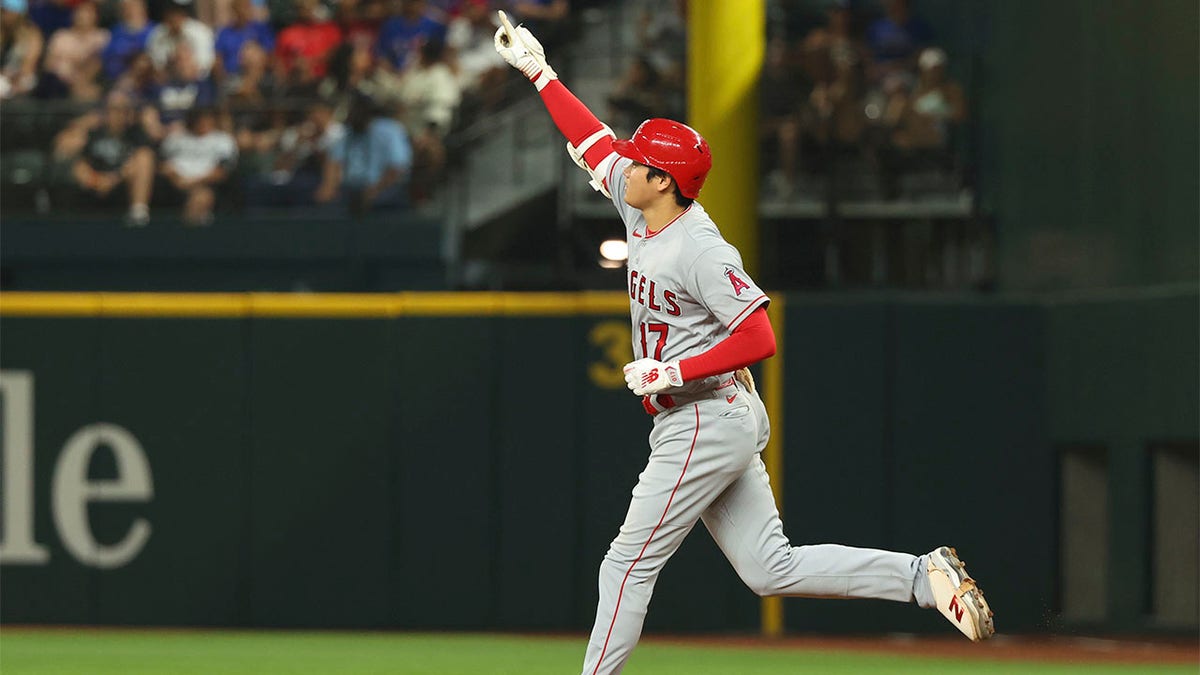 Los Angeles Angels' Shohei Ohtani runs the bases after hitting a two-run home run in the eighth inning in a baseball game against the Texas Rangers, Thursday, June 15, 2023, in Arlington, Texas. (AP Photo/Richard W. Rodriguez)
RONALD ACUÑA JR'S HISTORIC BRAVES SEASON AT FOREFRONT OF NL MVP RACE WITH 2 DODGERS TEAMMATES
At the trade deadline, the Angels were 4½ games back in the AL West, three games back in the wild-card hunt and were fully going for a postseason berth. But they lost seven straight after the deadline, and from Aug. 1 through the end of the season, their 17-38 record was the second-worst in baseball.
It's hard to imagine the Angels will keep Ohtani, and with another losing season, there have been rumors Mike Trout, a three-time MVP, could be traded this offseason.
Ohtani will not pitch in 2024 after undergoing Tommy John surgery at the end of the season, but when he's on the mound, he's dominant, and he might be the best hitter in all of baseball. So, it's hard to imagine that teams will try to play chess in their negotiations.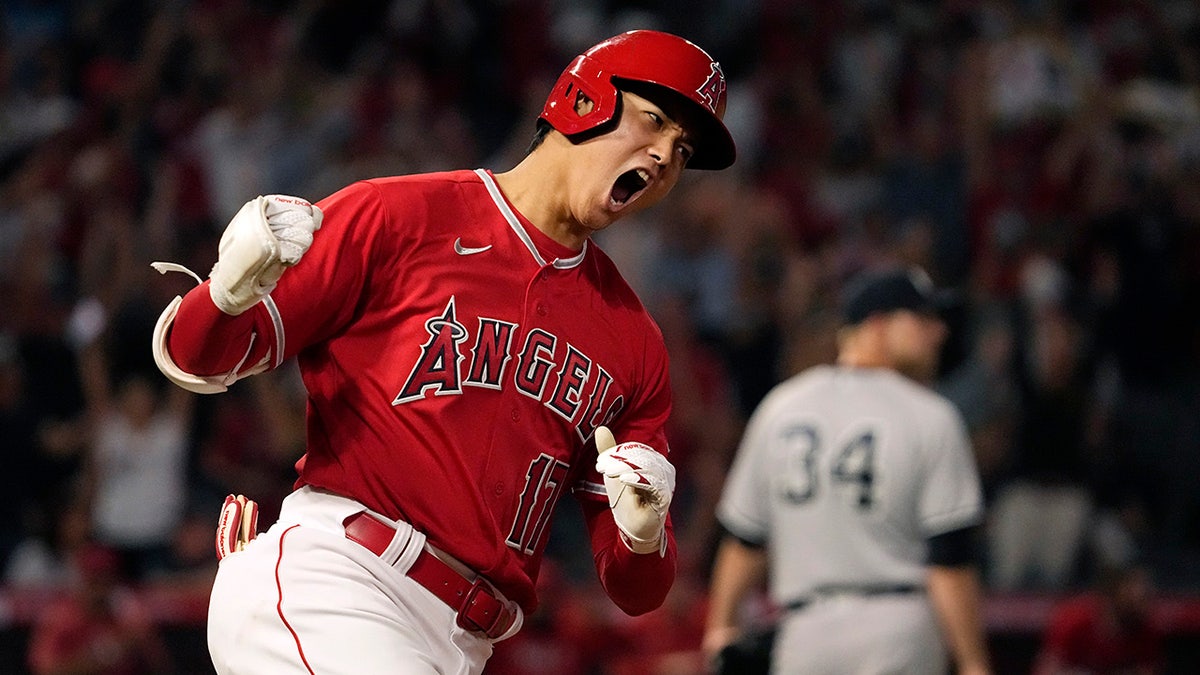 Los Angeles Angels' Shohei Ohtani celebrates as he rounds first after hitting a two-run home run during the seventh inning of a baseball game against the New York Yankees Monday, July 17, 2023, in Anaheim, Calif.  (AP Photo/Mark J. Terrill)
SUBSCRIBE TO THE FOX NEWS SPORTS HUDDLE NEWSLETTER
It's been discussed that Ohtani could not only become the first person to sign a $500 million contract, but he even could go for $600 million. That may be a pipe dream, but right now, Ohtani is still likely to ink the richest deal not only in baseball history, but in the history of North American sports.