Basketball Hall of Famer Shaquille O'Neal has offered refreshing takes on reality over the course of the year and had another bit of wisdom on social media on Tuesday.
The former Los Angeles Lakers star took to X and talked about what he's realized more as he's gotten older. The post received more than 3 million impressions as of Wednesday.
"The older you get the more you realize how precious life is. You have no desire for drama, conflict or stress," he wrote. "You just want good friends, a cozy home, food on the table, and people who make you happy."
CLICK HERE FOR MORE SPORTS COVERAGE ON FOXNEWS.COM
Shaquille O'Neal before Game 4 of the Eastern Conference Finals between the Miami Heat and the Boston Celtics at Kaseya Center in Miami, Florida, on May 23, 2023. (Sam Navarro-USA Today Sports)
O'Neal is one of the most famous basketball players to ever play the game. His popularity is only dwarfed by Michael Jordan, LeBron James and the late Kobe Bryant among players from the 1990s and early 2000s.
He opened up in April about not letting the celebrity limelight get to him.
"I denounced myself from being a celebrity 30 years ago because a lot of celebrities are a–holes," he told People magazine.
"I don't want to be in that category. I'd rather demote myself to being just a regular person before you call me a celebrity and put me in the category of those jerk–s."
In June, O'Neal reflected on his past relationships. He talked to R&B star Monica on her Apple Music Hits show, "Mo Talk Radio" about how he "messed it up" with Arnetta Yardbourgh and Shaunie Nelson.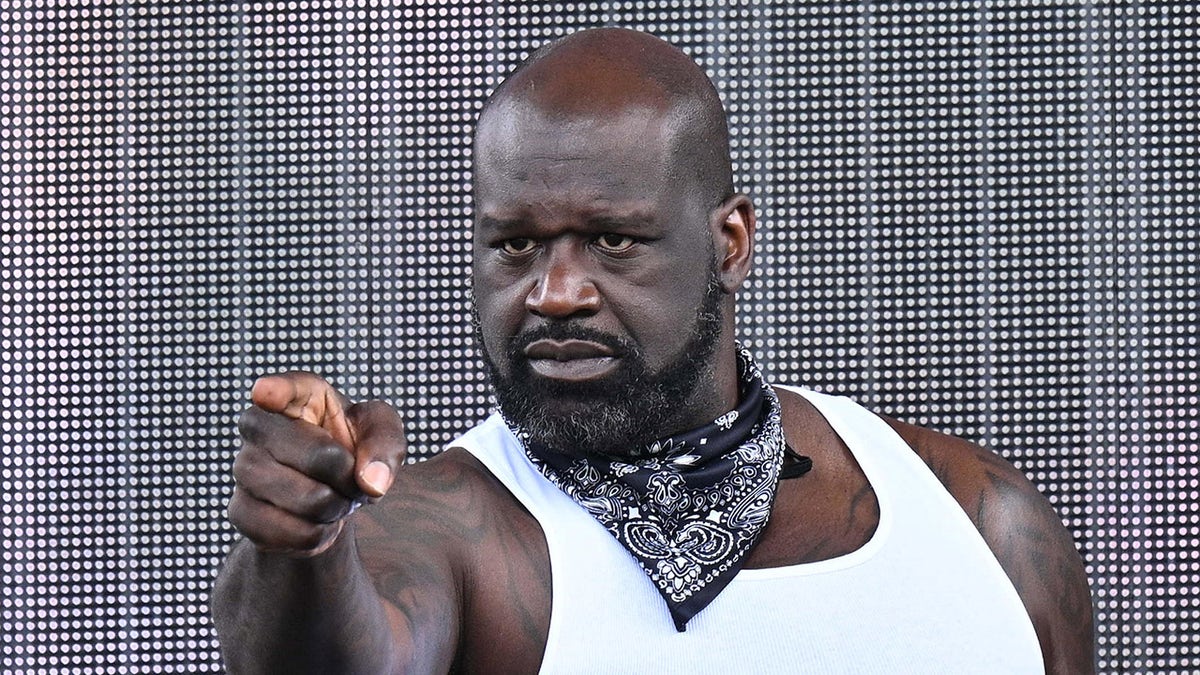 Shaquille O'Neal DJs before the game between the San Diego Legion and the New England Free Jacks at Seat Geek Stadium in Chicago on July 8, 2023. (Jamie Sabau-USA Today Sports)
KELSEY PLUM BELIEVES WNBA MARKETING SUPERSTARS BETTER WILL HELP 'GROW THE GAME TREMENDOUSLY'
"I had two perfect women and I messed it up," O'Neal said, via the New York Post. "My first one was my baby mother, Arnetta, and then I met Shaunie. Shaunie was also a perfect woman, and I messed it up.
"Yeah, you know, we were young and always just doing dumb stuff. But, the good thing about our relationship is that they forgave me, and we have a good relationship now. But when you ask me about the perfect woman – I had two perfect women and I messed it up, just by, you know, being dumb."
O'Neal then provided advice on some of the lessons he has learned in his life.
"… First thing you have to be is honest, honest with yourself and honest with your partner," he explained. "… I tell my sons all the time, a man has three jobs when it comes to a woman. Protect, provide and love.
"Some men can only offer two, for whatever reason, but I'ma teach you how to offer all three. And that's what I try to do – and even though I don't have a relationship with the women that I let get away, I will always PPL: protect, provide and love, whatever they need, they get it from me."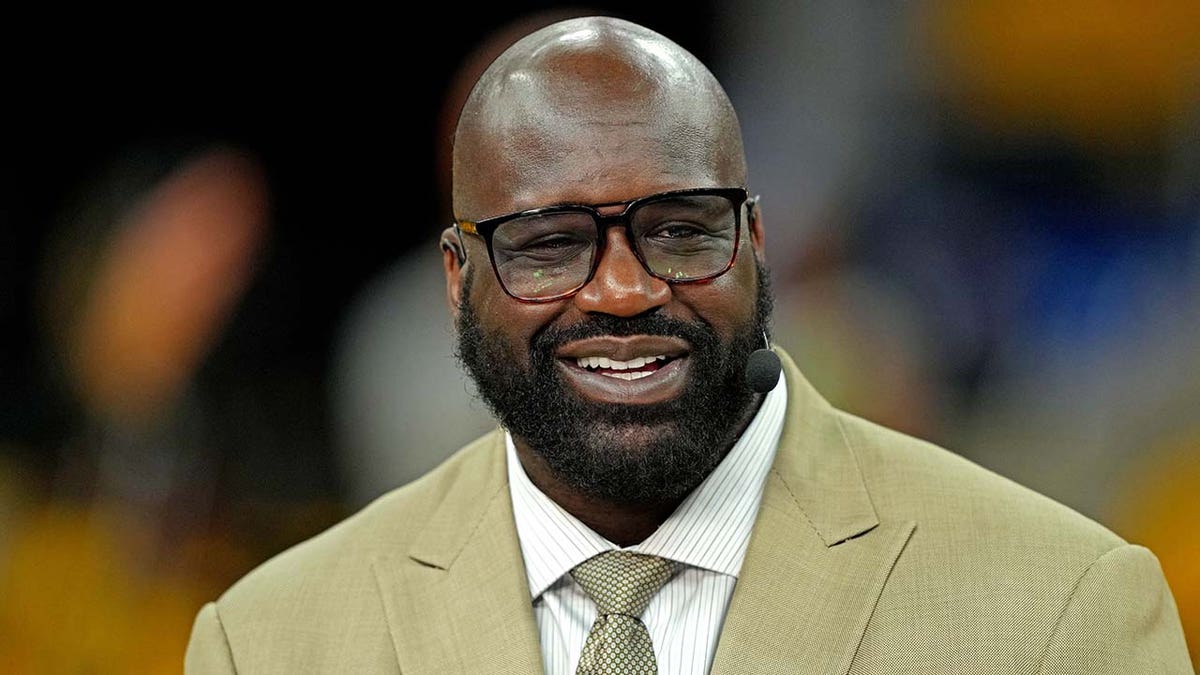 TV analyst Shaquille O'Neal before Game 2 of the NBA Finals between the Golden State Warriors and the Boston Celtics at Chase Center in San Francisco on June 5, 2022. (Darren Yamashita-USA Today Sports)
CLICK HERE TO GET THE FOX NEWS APP
O'Neal said he would always "protect" Nelson no matter what. He also referred to Yardbourgh as his "first love."
Ryan Gaydos is a senior editor for Fox News Digital.