Riley Gaines, a former NCAA swim star who has turned into an activist to keep women's sports fair and equal, and Rep. Nancy Mace, R-S.C., were among those Wednesday who took issue with the model advertising a woman's Adidas swimsuit as part of the company's pride collection.
Adidas collaborated with South African designer Rich Mnisi to release the "Let Love Be Your Legacy" collection and campaign. The company attempts to "encourage allyship and freedom of expression without bias, in all spaces of sport and culture" with its campaign with Mnisi.
CLICK HERE FOR MORE SPORTS COVERAGE ON FOXNEWS.COM
University of Kentucky swimmer Riley Gaines reacts after finishing tied for fifth with transgender University of Pennsylvania swimmer Lia Thomas in the 200 freestyle finals at the NCAA Swimming and Diving Championships on March 18, 2022, in Atlanta. (Rich von Biberstein/Icon Sportswire via Getty Images)
"In creating this collection, I had a strong impulse to speak to my inner-child and express to the world how LGBTQ+ allyship can create a legacy of love," Mnisi said in an Adidas news release. "Unifying these themes together through my own visual language and Adidas' iconic performance and lifestyle pieces is a powerful combination, making the collection a symbol for self-acceptance and LGBTQ+ advocacy. My hope is this range inspires LGBTQ+ allies to speak up more for the queer people they love and not let them fight for acceptance alone."
One of the models who is seen on the Adidas website in the woman's bathing suit drew the attention of social media Wednesday.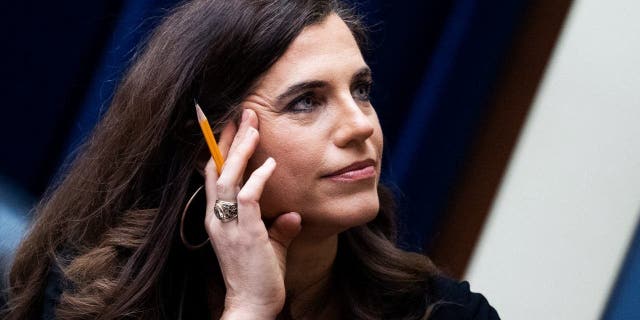 Rep. Nancy Mace attends a House Oversight and Accountability Committee hearing on Capitol Hill on March 9, 2023. (Tom Williams/CQ-Roll Call, Inc via Getty Images)
SPORTS ILLUSTRATED FACES BACKLASH FOR NAMING TRANSGENDER FEMALE POP STAR KIM PETRAS AS SWIMSUIT COVER MODEL
Gaines and others reacted.
Adidas said in its news release it partnered with Athlete Ally, "which focuses on ending homophobia and transphobia in sport.
"Together with adidas our goal is to drive inclusivity in sport– supporting student athletes from the LGBTQI+ and their allies to push for fair access and safe participation in sport. Through our partnership, we've created more affirming athletic spaces to celebrate the community across sexual orientations, gender identities and gender expressions," Athlete Ally founder Hudson Taylor said.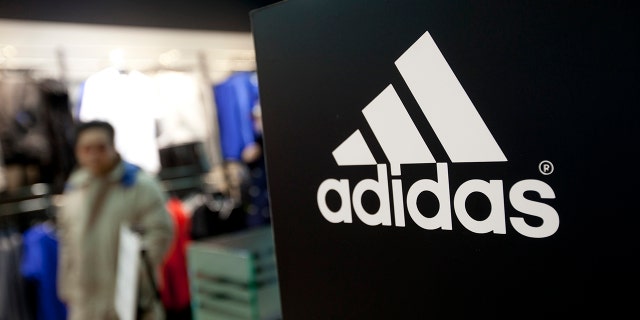 The Adidas logo at the company's store in Beijing, China, on Feb. 18, 2012. (Nelson Ching/Bloomberg via Getty Images)
CLICK HERE TO GET THE FOX NEWS APP
The collection can also be unlocked in FIFA 23.
Ryan Gaydos is a senior editor for Fox News Digital.