A New England Patriots was wearing the jersey of his favorite team when family and friends attended his viewing.
Dale Mooney was 53 when he died after a fight at Gillette Stadium when his Pats hosted the Miami Dolphins Sept. 17.
According to The Messenger, he was dressed in a Mac Jones No. 10 jersey for his viewing Monday, and a Patriots flag flew above the Kent & Pelczar Funeral Home & Crematory.
CLICK HERE FOR MORE SPORTS COVERAGE ON FOXNEWS.COM
Mac Jones of the New England Patriots calls out orders during the first half against the New York Jets at MetLife Stadium Sept. 24, 2023, in East Rutherford, N.J. (Elsa/Getty Images)
The outlet says Mooney was expected to be cremated Tuesday.
He was a Pats season ticket holder 30 years. Mooney was rushed to Sturdy Memorial Hospital in Attleboro after the Norfolk District Attorney's Office said he appeared to be in "need of medical attention" after an incident in the 300 tier of the stadium just before 11 p.m.
Foxborough Police and fire personnel responded to the area where Mooney was, but he was eventually pronounced dead at a hospital.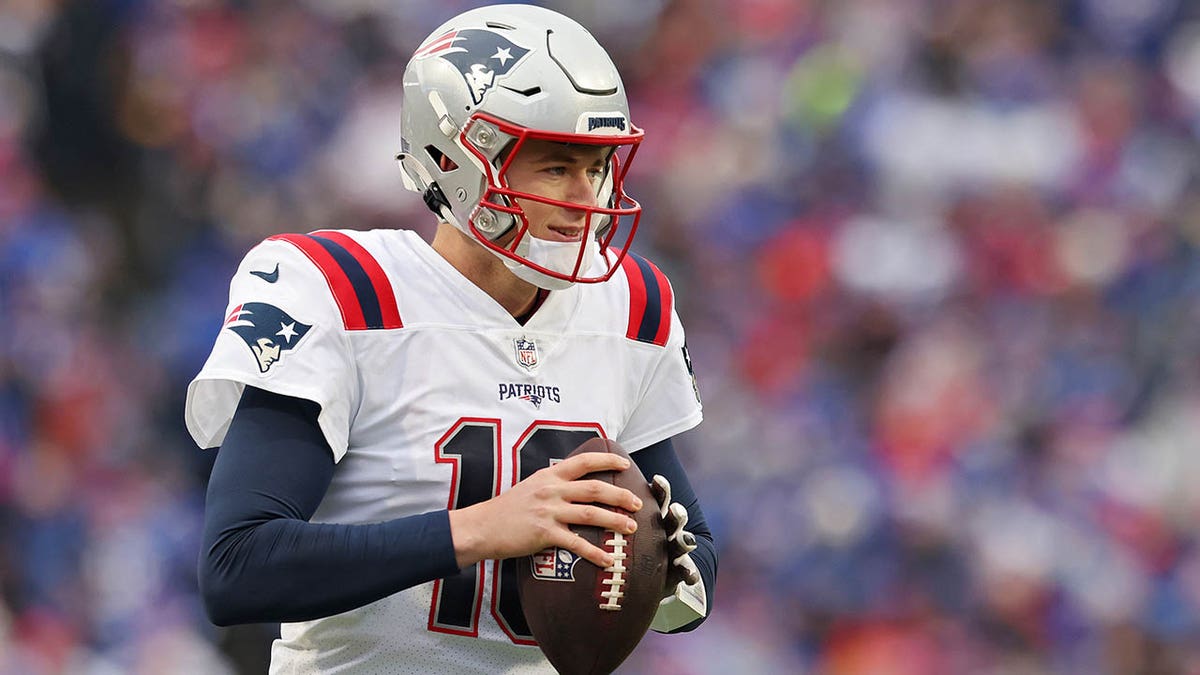 Mac Jones of the New England Patriots warms up prior to a game against the Buffalo Bills at Highmark Stadium Jan. 8, 2023, in Orchard Park, N.Y.  (Bryan M. Bennett/Getty Images)
COLIN KAEPERNICK WRITES TO JETS ASKING TO JOIN TEAM IN 'RISK-FREE CONTINGENCY PLAN,' CALLS HIMSELF 'ELITE QB'
A witness said he saw a Dolphins fan assault Mooney, punching him at least twice in the head in the "mutual combat."
Gillette Stadium officials said they will "continue to work with local authorities to assist them with their ongoing investigation" and they extended their "sincerest sympathies and heartfelt condolences to Dale's family and to all those who are mourning his loss."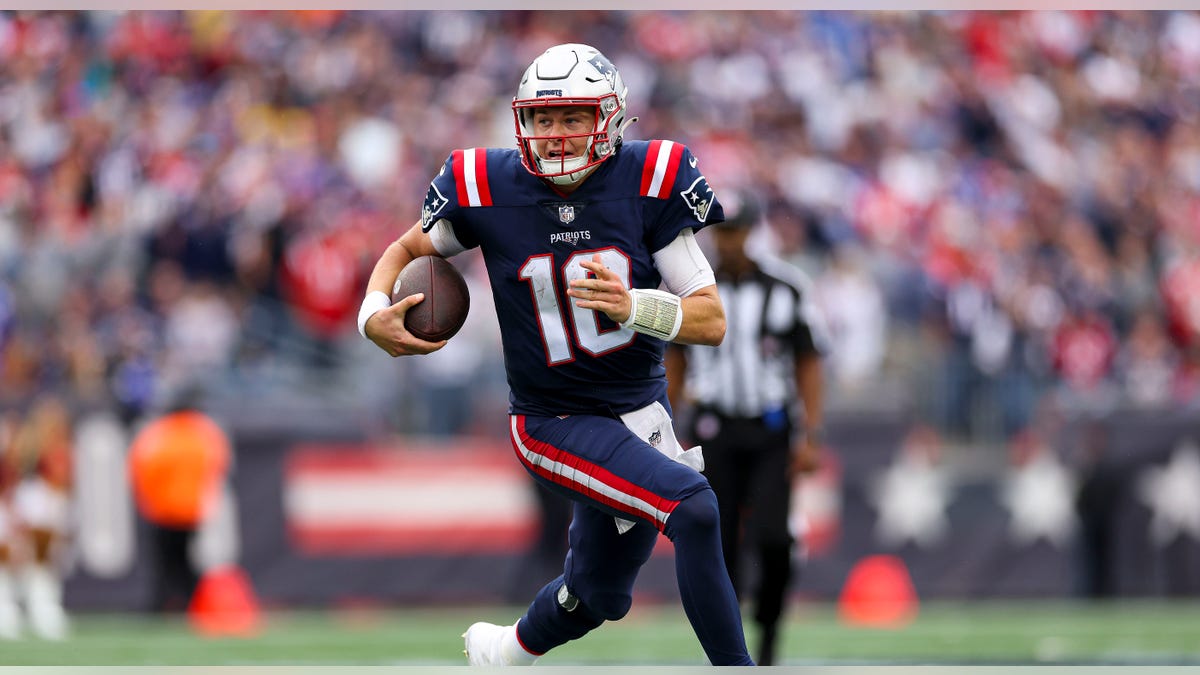 Quarterback Mac Jones of the New England Patriots runs the ball during the second half against the Baltimore Ravens at Gillette Stadium Sept. 25, 2022, in Foxborough, Mass. (Maddie Meyer/Getty Images)
CLICK HERE TO GET THE FOX NEWS APP
An autopsy revealed Mooney did not sustain a "traumatic injury," but officials "did identify a medical issue."