After a Kansas City Chiefs touchdown Sunday, Taylor Swift and Patrick Mahomes' wife, Brittany, went viral with their handshake.
Swift was once again in attendance for tight end Travis Kelce and has attended at least four of the last five Chiefs' games, including their road game at MetLife Stadium.
Swift and Brittany Mahomes shared another handshake after Kelce scored.
CLICK HERE FOR MORE SPORTS COVERAGE ON FOXNEWS.COM
Travis Kelce, left, and Patrick Mahomes of the Kansas City Chiefs celebrate during the Kansas City Chiefs' Super Bowl victory parade Feb. 15, 2023, in Kansas City, Mo. (Jay Biggerstaff/Getty Images)
Both handshakes made the rounds on social media. And they got Patrick Mahomes, the two-time MVP, realizing he doesn't have a handshake with Kelce, his teammate of about seven seasons.
"I need to talk to Travis because me and Travis don't even have a handshake yet. So, I mean, they're ahead of the game on us," Mahomes said on KCSP, via the New York Post. "So, we're gonna have to get on the whiteboard, and we're gonna figure out a handshake so that we can try to one-up theirs."
Since Swift and Kelce have been rumored to be dating, Kelce has turned his game up a notch, and he's been dominating when she's in attendance.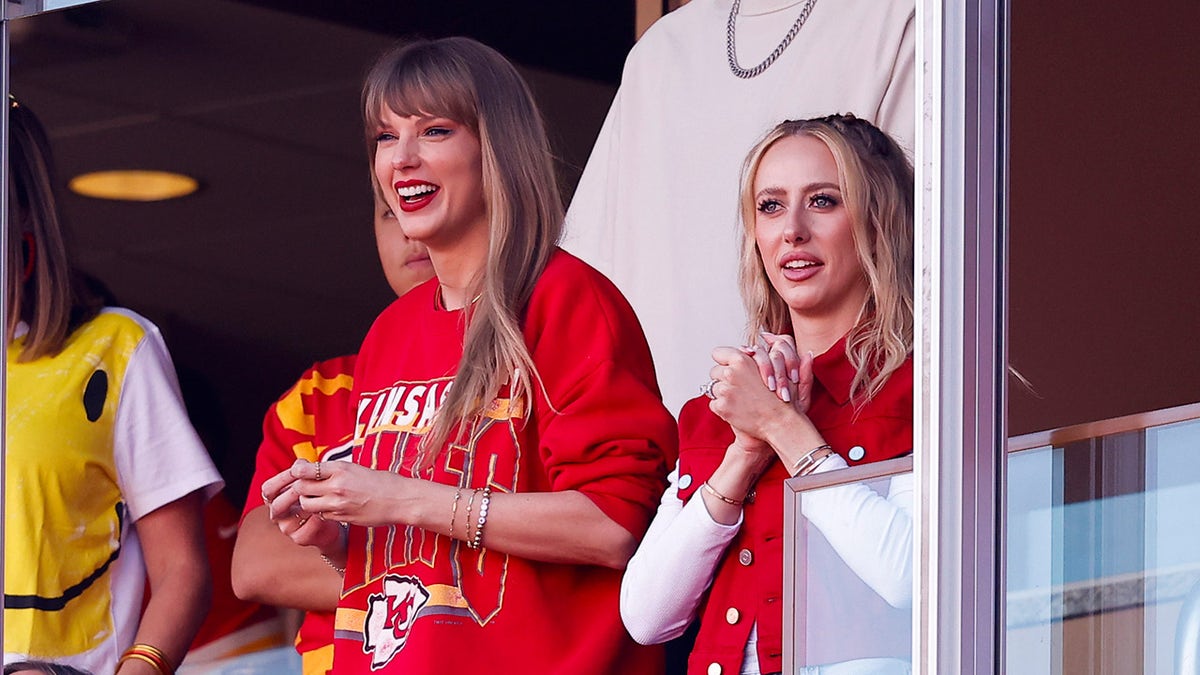 Taylor Swift and Brittany Mahomes have been the new queens of Kansas City. (David Eulitt)
MEMBERS OF DOLPHINS SOUND OFF ON BEING FEATURED TEAM FOR IN-SEASON 'HARD KNOCKS': 'BULLS—'
In the two games the singer-songwriter did not see Kelce play, he averaged 46.5 receiving yards. It should be noted he returned from a knee injury in one of those games and briefly left the other with an ankle injury.
In the four games Swift attended, Kelce had an average of 108 receiving yards.
Kelce had the best year of his Hall of Fame career last season, when he earned his eighth straight Pro Bowl nod.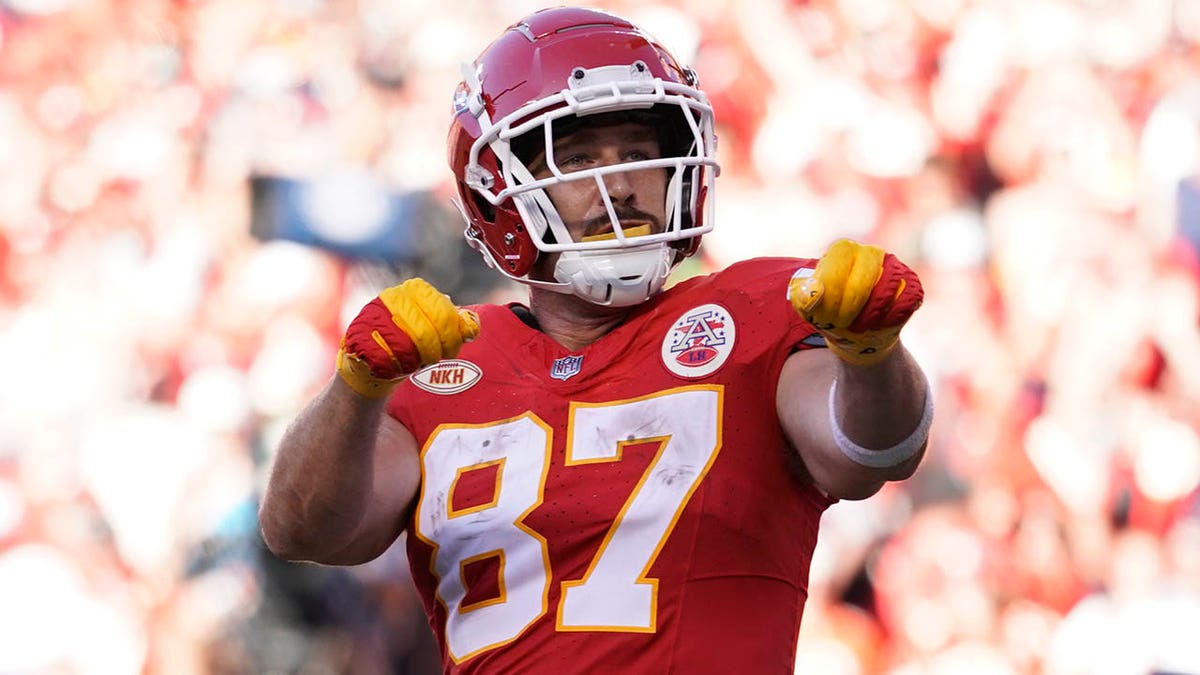 Kansas City Chiefs tight end Travis Kelce  (AP Photo/Ed Zurga, File)
CLICK HERE TO GET THE FOX NEWS APP
Kelce has caught 21 passes for 303 yards over his last two games. His 179 yards in the Chiefs' 31-17 win over the Los Angeles Chargers Sunday were the second-most of his career. In the previous four games, he had 27 catches for 222 yards.