Eddie George, a former Ohio State star who won the Heisman Trophy in 1995, talked Thursday about the latest development in the Michigan football sign-stealing scandal that has captured the attention of the sports world.
Suspended Michigan assistant Connor Stalions was accused this week of appearing on the sideline of a Central Michigan game when it played Michigan State earlier this year.
Multiple reports pointed to photos and videos of a man wearing sunglasses on the sidelines at the game.
CLICK HERE FOR MORE SPORTS COVERAGE ON FOXNEWS.COM
Former player Eddie George of the Tennessee Titans signs autographs before a game against the Atlanta Falcons at Nissan Stadium Oct. 29, 2023, in Nashville. (Wesley Hitt/Getty Images)
The Central Michigan-Michigan State game was played Sept. 1, and the Wolverines routed the Spartans 49-0 Oct. 21. Central Michigan was looking into whether it was Stalions on the sideline, The Athletic reported.
"I think that's a major problem. If that holds true, then there needs to be some repercussions for that," George, the head coach of Tennessee State, told OutKick's "Don't @ Me with Dan Dakich."
"But at the end of the day, I understand you're trying to get a competitive edge. You're trying to find something on Saturdays that you can figure out how to put your team in the best possible position to win. From Michigan's perspective, they're gonna push the envelope, and I think they're gonna do what they're gonna do to try and get a victory some way somehow."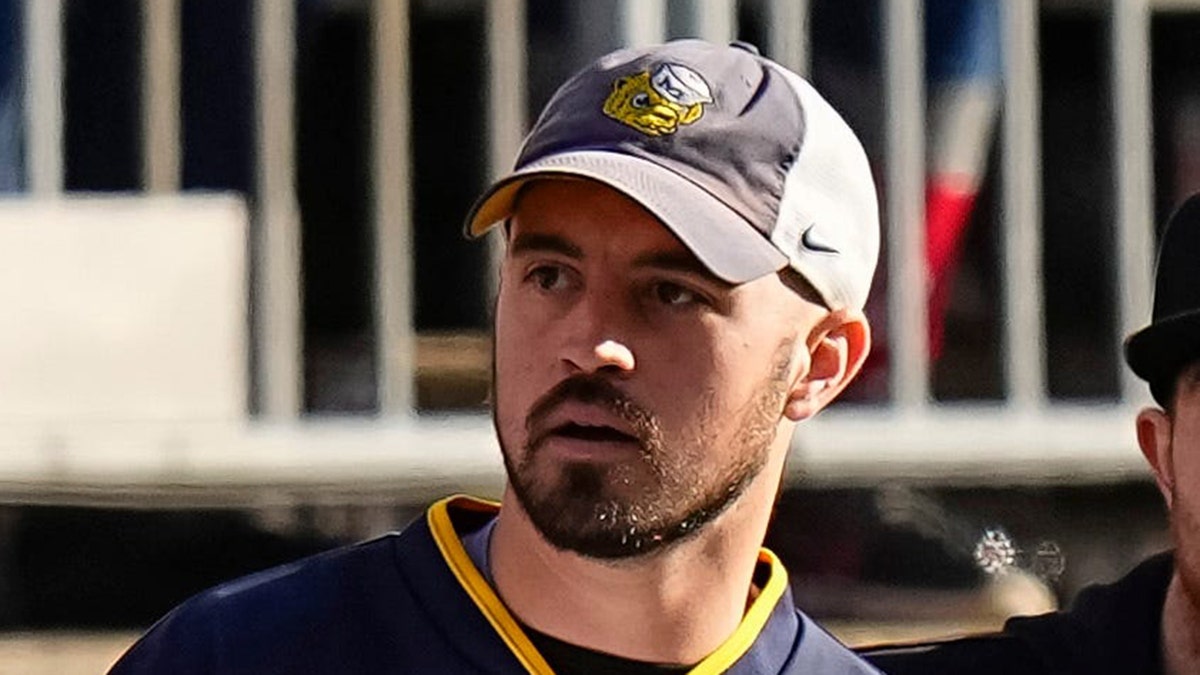 Off-field analyst Connor Stalions during a game between Michigan and Ohio State at Ohio Stadium. (USA Today Sports)
LOU HOLTZ SLAMS MICHIGAN FOOTBALL SIGN-STEALING SCANDAL: 'I FIND IT DEPLORABLE'
George made clear that even if signs are being stolen, teams still have to execute.
"You can get the signs, you can try to steal signs. But you still have to execute," George said. "You can know when a team is gonna run. You still have to stop it. And that's kinda how it's always been. I've been on teams where we told the defense we're gonna run right here, and we'd impose our will on that team. You still gotta get it done.
"But I think now — as you uncover this whole ordeal with the coach being on the sideline and posing as another assistant coach for another team — I think that's an issue."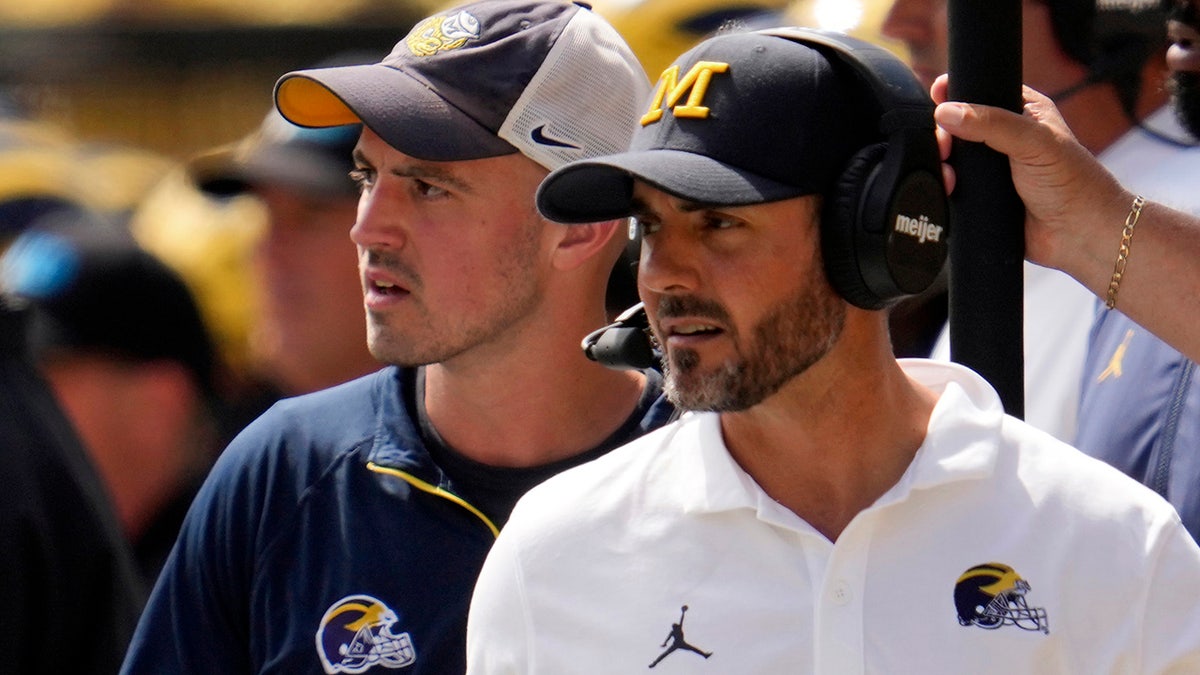 Michigan defensive coordinator Jesse Minter, center right, watches against East Carolina as analytics assistant Connor Stalions, center left, looks on during a game in Ann Arbor, Mich., Sept. 2, 2023.  (AP Photo/Paul Sancya)
CLICK HERE TO GET THE FOX NEWS APP
It's unclear what's going to happen with Michigan and whether it receives any punishment during the year. The Associated Press reported that Big Ten coaches are pushing for the conference to punish the Wolverines.
Ryan Gaydos is a senior editor for Fox News Digital.