Georgia had been the top team in the AP polls all season long, but that hardly matters anymore.
In the first College Football Playoff rankings of the 2023 season, it's the Ohio State Buckeyes who are ranked No. 1 in the country.
The Buckeyes have two rather impressive wins among their perfect 8-0 record — one being their walk-off victory over then-No. 12 Notre Dame in South Bend on Sept. 23, and on Oct. 21, they took down Penn State, who was ranked ninth at the time.
CLICK HERE FOR MORE SPORTS COVERAGE ON FOXNEWS.COM
Ohio State Buckeyes head coach Ryan Day prepares for the game against the Wisconsin Badgers at Camp Randall Stadium in Madison, Wisconsin, on Oct. 28, 2023. (John Fisher/Getty Images)
The back-to-back champion Bulldogs were ranked No. 1 in the AP polls, but perhaps the committee sees that they haven't beaten any ranked opponents this season. Still, they are also 8-0 on the year after demolishing Florida in the swamp over the weekend.
The Michigan Wolverines are ranked third with some tough games ahead: After hosting Purdue this weekend, they will travel to No. 11 Penn State, then on to Maryland, before hosting the Buckeyes.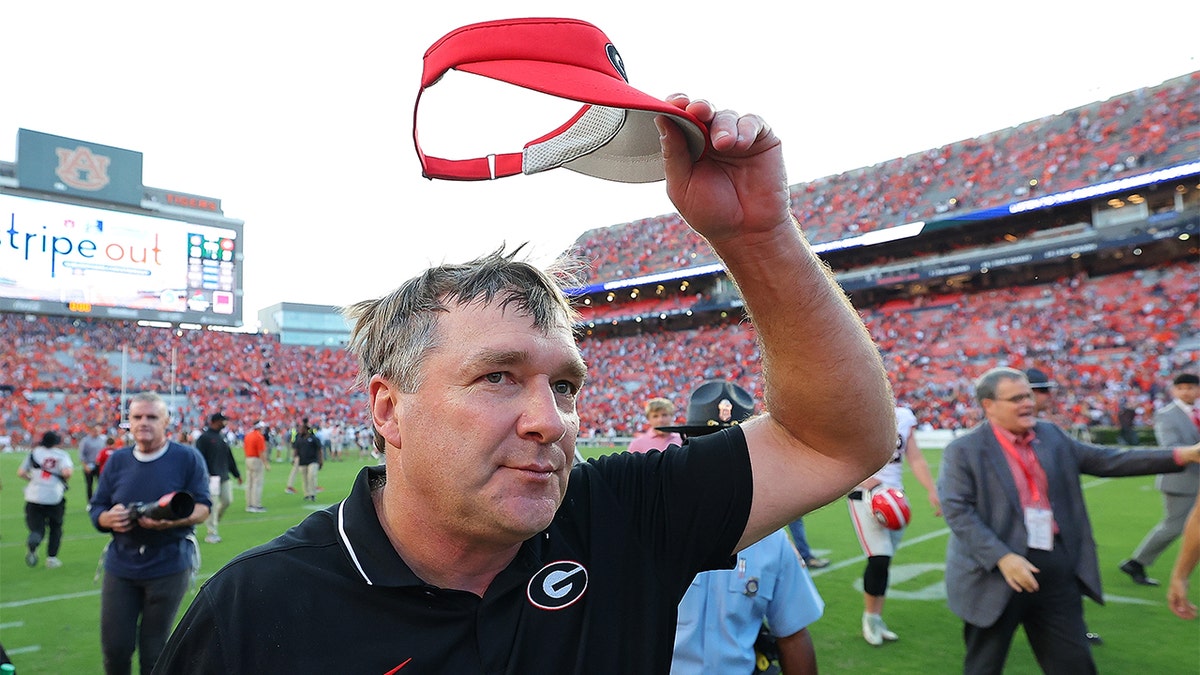 Georgia Bulldogs head coach Kirby Smart reacts after his team's 27-20 win over the Auburn Tigers at Jordan-Hare Stadium in Auburn, Alabama, on Sept. 30, 2023. (Kevin C. Cox/Getty Images)
The Florida State Seminoles are in the fourth spot, and with their schedule being relatively easy the rest of the way, a title could be theirs to lose.
The rest of the rankings are as follows:
5. Washington (8-0,5-0 PAC 12)
6. Oregon (7-1, 4-1 PAC 12)
7. Texas (7-1, 4-1 Big 12)
8. Alabama (7-1, 5-0 SEC)
9. Oklahoma (7-1, 4-1 Big 12)
10. Ole Miss (7-1, 4-1 SEC)
11. Penn State (7-1, 4-1 Big Ten)
12. Missouri (7-1, 3-1 SEC)
13. Louisville (7-1, 4-1 ACC)
14. LSU (6-2, 4-1 SEC)
15. Notre Dame (7-2)
16. Oregon State (6-2, 3-2 PAC 12)
17. Tennessee (6-2, 3-2 SEC)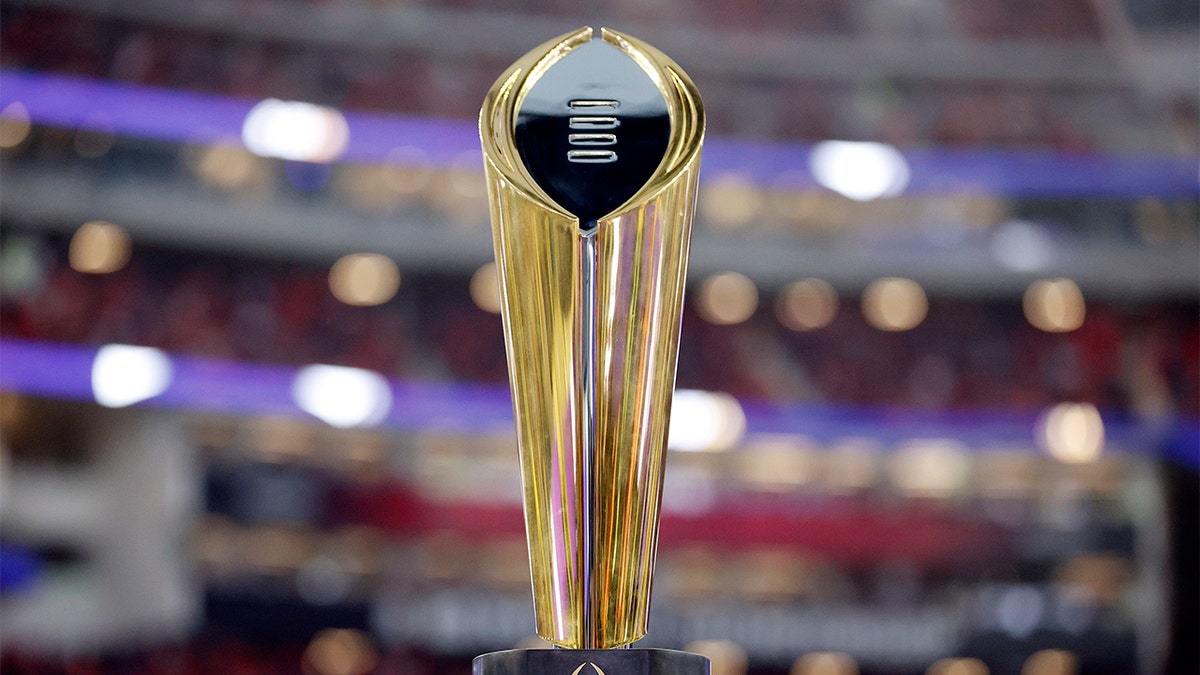 The College Football Playoff National Championship trophy is displayed on the field before the game between the Georgia Bulldogs and the TCU Horned Frogs at SoFi Stadium in Inglewood, California, on Jan. 9, 2023. (Steph Chambers/Getty Images)
18. Utah (6-2, 3-2 PAC 12)
19. UCLA (6-2, 3-2 PAC 12)
20. USC (7-2, 5-1 PAC 12)
21. Kansas (6-2, 3-2 Big 12)
22. Oklahoma State (6-2, 4-1 Big 12)
23. Kansas State (6-2, 4-1 Big 12)
24. Tulane (7-1, 4-0 AAC)
25. Air Force (8-0, 5-0 MWC)