Colorado Avalanche forward Artturi Lehkonen was transported to the hospital as a precaution after a head-first collision during Thursday's game against the Seattle Kraken. 
It was later announced that Lehkonen was "alert, responsive and has full movement" in his body. Lehkonen was going after the puck and battling a couple of Kraken players. At one point, Seattle defenseman Jamie Oleksiak appeared to push Lehkonen. The Avalanche forward then fell towards the boards. 
Officials did not call a penalty on the play. 
CLICK HERE FOR MORE SPORTS COVERAGE ON FOXNEWS.COM
Artturi Lehkonen #62 of the Colorado Avalanche skates against the New York Islanders at UBS Arena on October 24, 2023, in Elmont, New York.  ( Bruce Bennett/Getty Images)
"He's the last guy you want to see go down. He's just the ultimate warrior out there," Avalanche forward Andrew Cogliano said after the game. "He's a great teammate, and you never want to see that."
KRAKEN'S JORDAN EBERLE HOSPITALIZED AFTER SUFFERING 'DEEP CUT' FROM SKATE BLADE: 'I THINK WE DODGED A BULLET'
Avalanche defenseman Cale Makar also extended well wishes and spoke about Lehkonen's importance to the team.
"He's obviously one of the toughest guys on the team," Makar said. "He's hard as nails. Especially when he doesn't get up, you get a little worried, because it could be something a little more serious. . . . Hopefully, everything goes well, because obviously he's a huge part for us."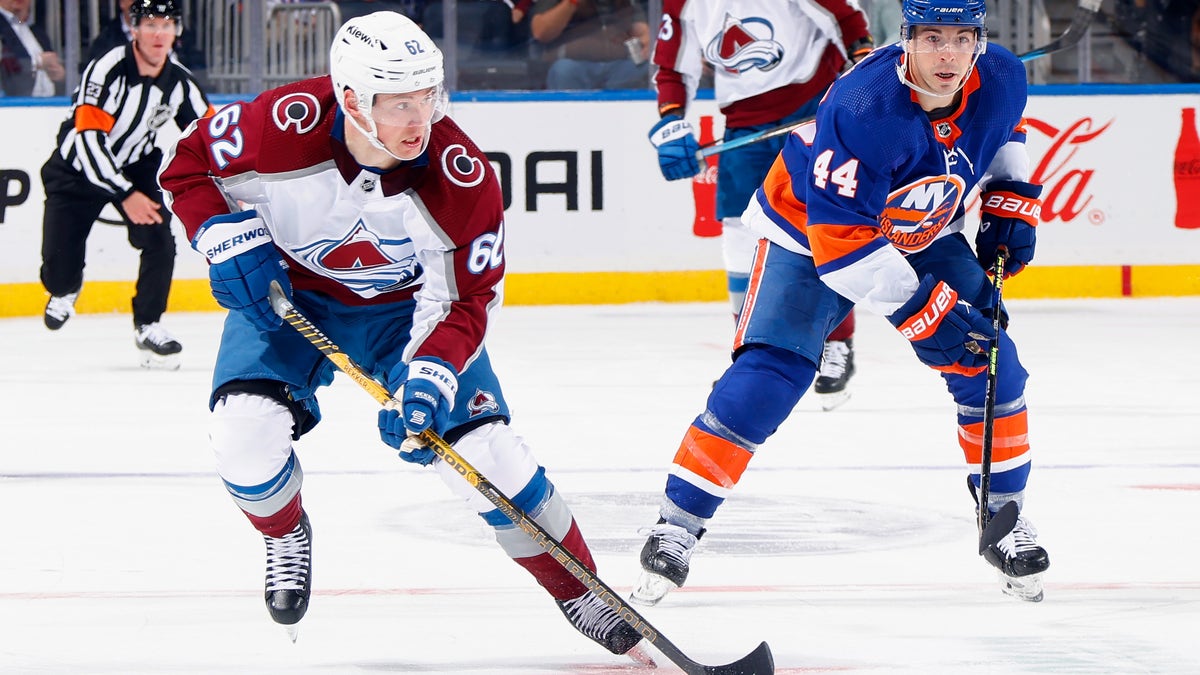 Artturi Lehkonen, #62 of the Colorado Avalanche, skates against the New York Islanders at UBS Arena on October 24, 2023, in Elmont, New York.  (Bruce Bennett/Getty Images)
The Avalanche went on to win Thursday's game.
Through 12 games this season, Lehkonen has logged three goals and five assists. He was traded to the Avalanche just ahead of the 2021-22 trade deadline. He missed some games last season due to a concussion and a finger injury.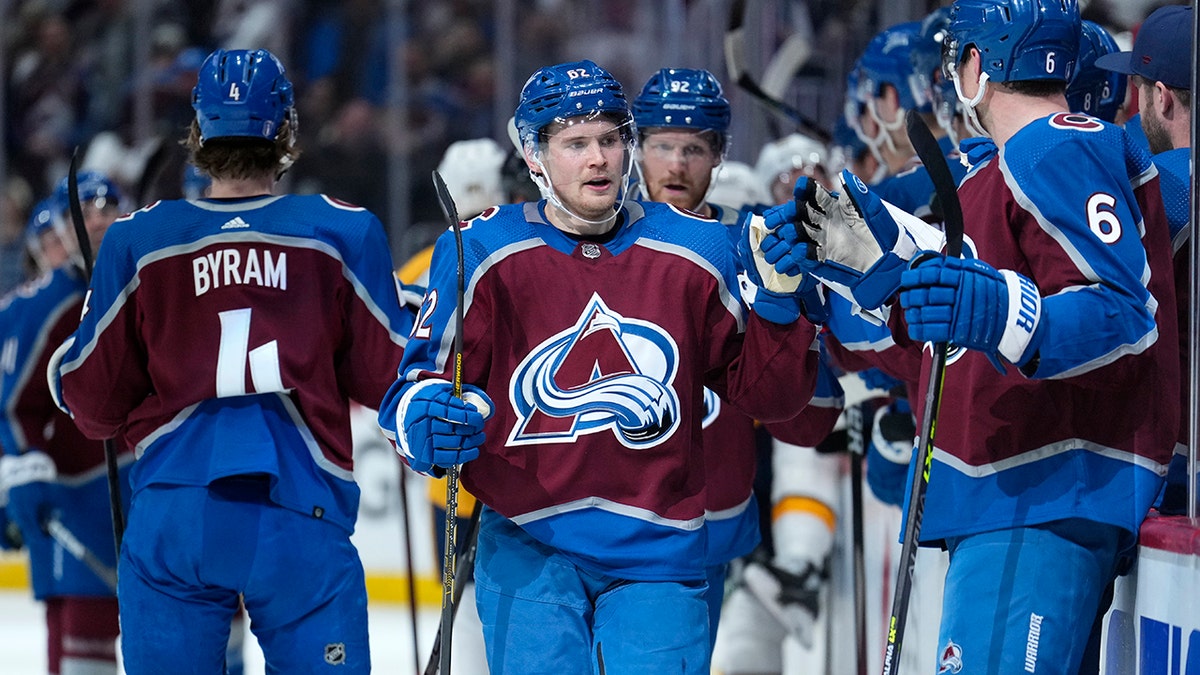 Colorado Avalanche left wing Artturi Lehkonen (62) is congratulated for his goal against the Nashville Predators during the first period in Game 1 of an NHL hockey Stanley Cup first-round playoff series Tuesday, May 3, 2022, in Denver. (AP Photo/Jack Dempsey)
Avalanche coach Jared Bednar did not provide an update on Lehkonen's status after the game. He also suggested that Oleksiak's apparent shove was not malicious.
"I think it's just that (Lehkonen) just got caught in a bad spot and ran into a big guy," Bednar said. "I just think it was where they got contact and the way he went in, and Oleksiak is a big man, and he just kind of got his foot tangled and went in headfirst."
CLICK HERE TO GET THE FOX NEWS APP
Lehkonen signed a five-year contract during the 2022 offseason.
Chantz Martin is a sports writer for Fox News Digital.