The second week of the 2023 NFL season is in the books, and it comes with a few surprises.
The Los Angeles Chargers are starting off 0-2 despite the incredible performances in back-to-back weeks from Justin Herbert. The star quarterback has 534 passing yards and three touchdown passes in his first two games, but the Chargers cannot seem to end their days with a victory.
The Dallas Cowboys moved to 2-0 with a defeat of the New York Jets on Sunday and entered an interesting club. The Cowboys are the fifth team since the merger to score at least 70 points and allow 10 or fewer points in their first two games of the season.
CLICK HERE FOR MORE SPORTS COVERAGE ON FOXNEWS.COM
Dallas won 30-10 over the Jets and 40-0 over the New York Giants in Week 1.
The Giants avoided an 0-2 start with a comeback victory over the Arizona Cardinals. There were nine games between Thursday and Sunday that were settled by one score or less.
Let's see how the week played out.
Week 2 scoreboard
Micah Parsons of the Dallas Cowboys celebrates after recovering a fumble against the New York Jets during the second half at AT&T Stadium on September 17, 2023, in Arlington, Texas. (Cooper Neill/Getty Images)
Eagles 34, Vikings 28Falcons 25, Packers 24Bills 38, Raiders 10Ravens 27, Bengals 24Seahawks 37, Lions 31 (OT)Titans 27, Chargers 24 (OT)Buccaneers 27, Bears 17Chiefs 17, Jaguars 9Colts 31, Texans 2049ers 30, Rams 23Giants 31, Cardinals 28Cowboys 30, Jets 10Commanders 35, Broncos 33Dolphins 24, Patriots 17Saints 20, Panthers 17Steelers 26, Browns 22
—
BILLS GREAT TAKEO SPIKES NEEDLES TEAM OVER SEATING PLACEMENT FOR GAME VS RAIDERS
NFL Standings through Week 2
AFC East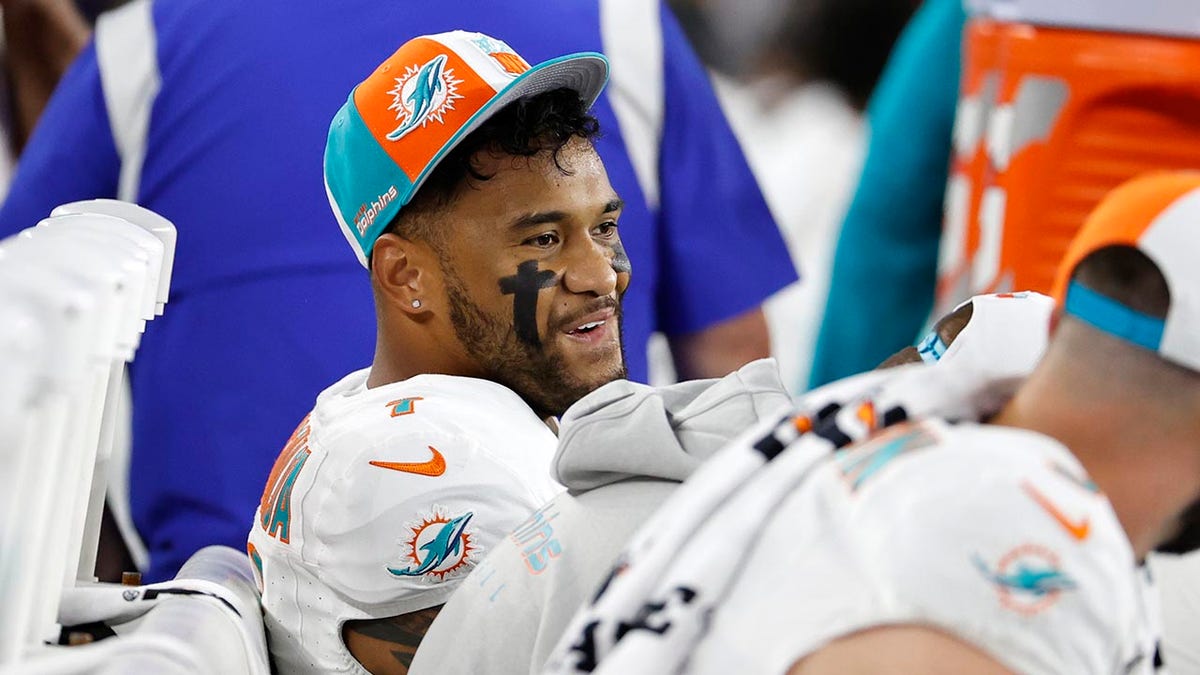 Miami Dolphins quarterback Tua Tagovailoa sits on the bench during a game against the New England Patriots on September 17, 2023, at Gillette Stadium in Foxborough, Massachusetts. (Fred Kfoury III/Icon Sportswire via Getty Images)
Dolphins (2-0)Jets (1-1)Bills (1-1)Patriots (0-2)
AFC North
Ravens (2-0)Steelers (1-1)Browns (1-1)Bengals (0-2)
AFC South
Jaguars (1-1)Colts (1-1)Titans (1-1)Texans (0-2)
AFC West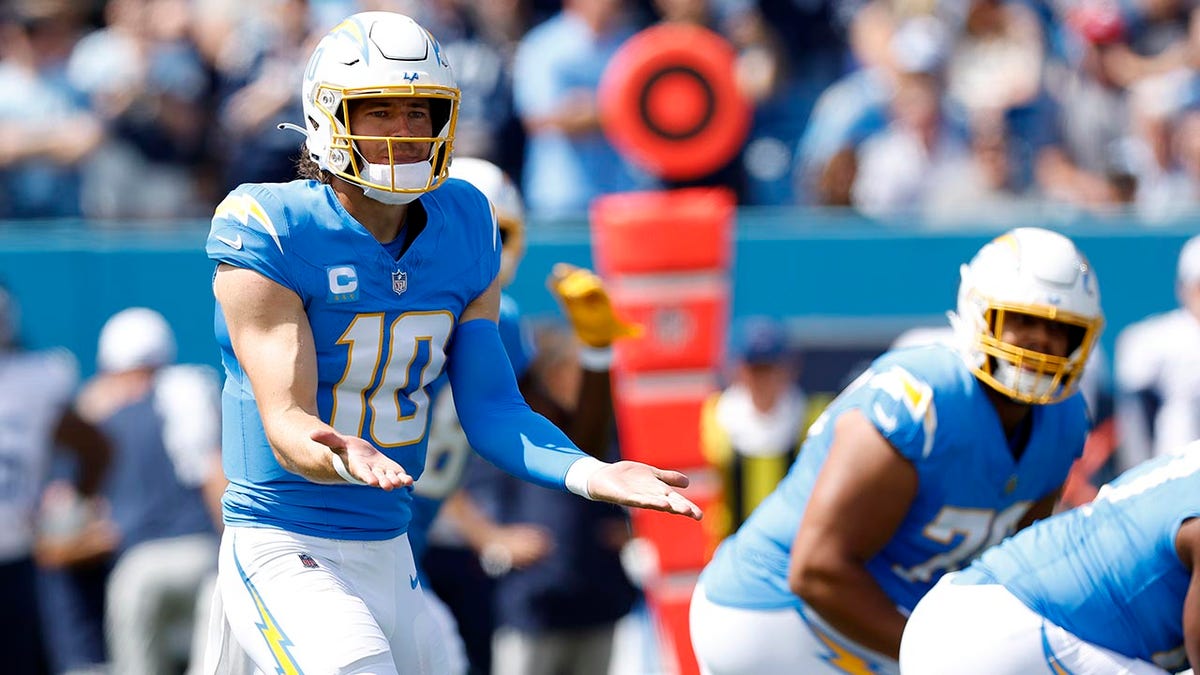 Justin Herbert of the Los Angeles Chargers reacts during the first quarter against the Tennessee Titans at Nissan Stadium on September 17, 2023, in Nashville, Tennessee. (Wesley Hitt/Getty Images)
Raiders (1-1)Chiefs (1-1)Chargers (0-2)Broncos (0-2)
NFC East
Cowboys (2-0)Eagles (2-0)Commanders (1-1)Giants (0-2)
NFC North
Packers (1-1)Lions (1-1)Vikings (0-2)Bears (0-2)
NFC South
Falcons (2-0)Saints (2-0)Buccaneers (2-0)Panthers (0-2)
CLICK HERE TO GET THE FOX NEWS APP
NFC West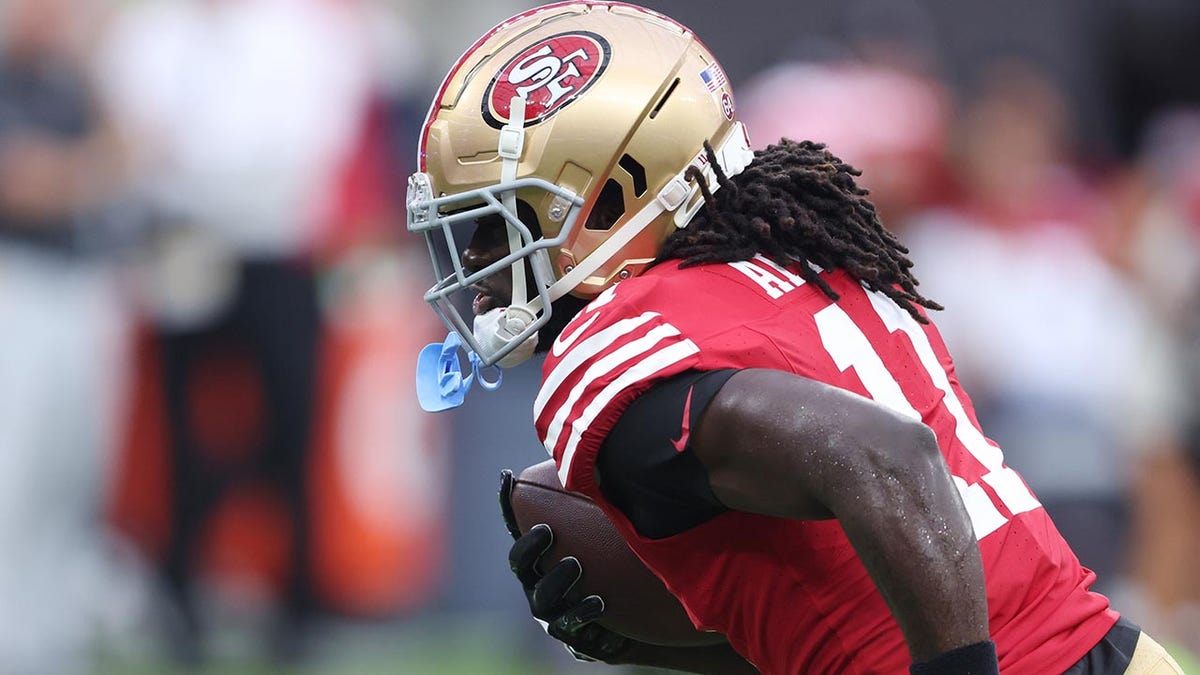 Brandon Aiyuk of the San Francisco 49ers warms up before the game against the Los Angeles Rams at SoFi Stadium on September 17, 2023, in Inglewood, California. (Sean M. Haffey/Getty Images)
49ers (2-0)Rams (1-1)Seahawks (1-1)Cardinals (0-2)
Ryan Gaydos is a senior editor for Fox News Digital.