The NBA has dealt with its fair share of off-court incidents in recent months, including a couple of disturbing domestic violence cases.
Miles Bridges, of the Charlotte Hornets, was arrested last year and charged with three felony counts, while Houston Rockets' Kevin Porter Jr. was put into custody after allegedly assaulting his then-girlfriend in New York City.
Bridges pled no contest to injuring a child's parent and had the two other charges dropped; the woman denied that Porter hit her last month, despite prosecutors saying otherwise.
CLICK HERE FOR MORE SPORTS COVERAGE ON FOXNEWS.COM
NBA commissioner Adam Silver speaks during a press conference before the first quarter of the NBA Finals game 1 between the Denver Nuggets and the Miami Heat at Ball Arena in Denver on Thursday, June 1, 2023. (AAron Ontiveroz/The Denver Post)
Basketball Hall of Famer Charles Barkley recognizes there is an issue, and while he was on the air for TNT's "Inside the NBA" on the league's season opener, Barkley pressed NBA commissioner Adam Silver on the situation.
Barkley, seemingly going late to a commercial, asked Silver how he is addressing the "disturbing" incidents.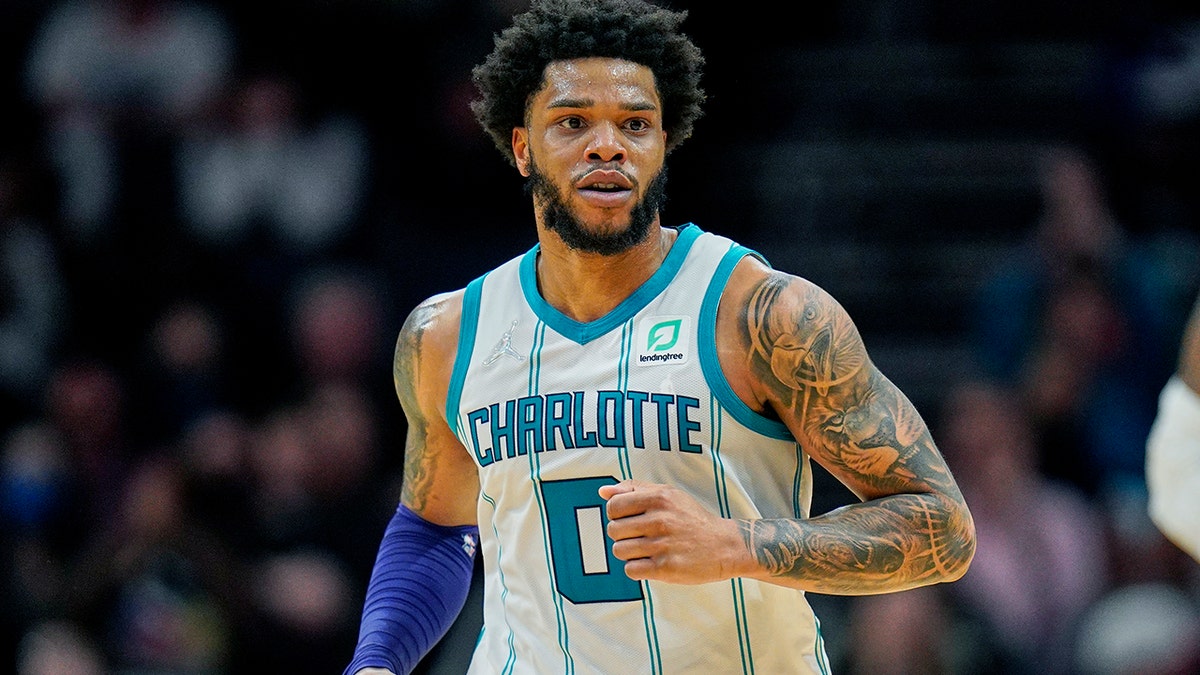 Charlotte Hornets forward Miles Bridges, #0, moves up court during an NBA basketball game against the Denver Nuggets on Monday, March 28, 2022, in Charlotte, North Carolina. (AP Photo/Rusty Jones, File)
DAMIAN LILLARD'S FORMER LONGTIME TEAMMATE REFLECTS ON BLOCKBUSTER TRADE
"I think all of the leagues are trying to address this issue. But I know, our players' association, credit to them, this was an adversary," Silver said. "We put in place a new program for how we deal with accusations of domestic violence even before they're prosecuted. Part of it goes to training our players, counseling of our players to make sure they understand during high-stress situations that obviously never resort to violence against anyone. 
"We're addressing it. We have state-of-the-art counseling and professionals for our players. But of course, if a guy does cross the line, the consequences are enormous."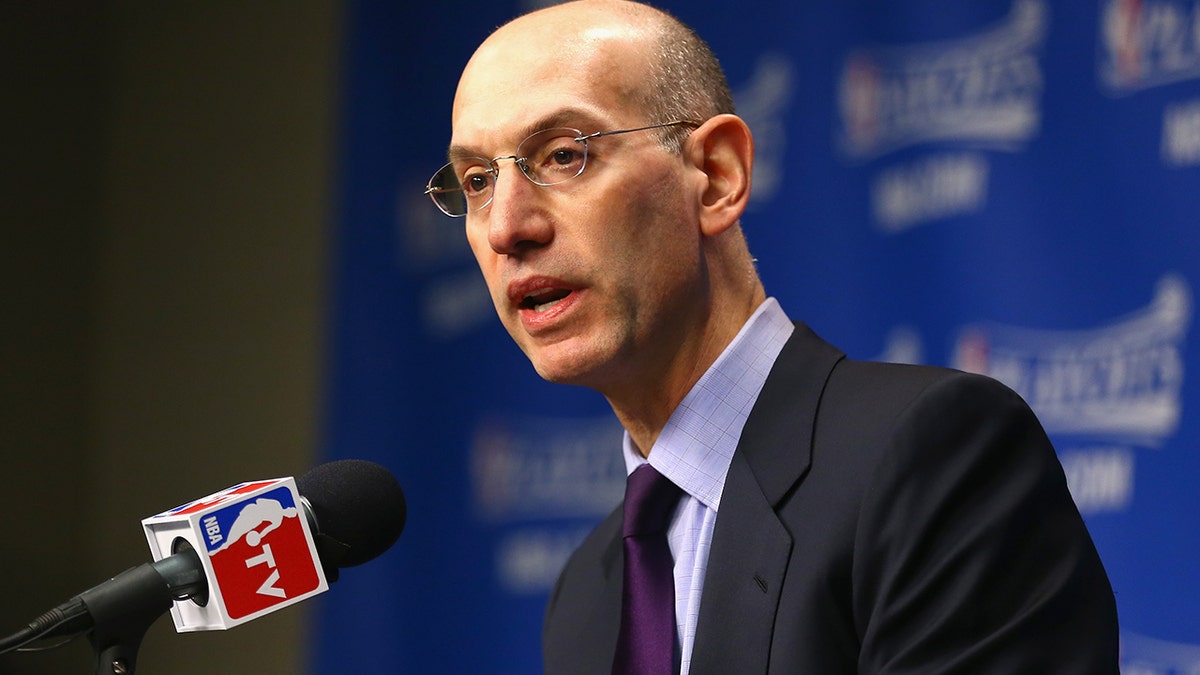 Adam Silver, the NBA's commissioner, talks to the media before the start of the Oklahoma City Thunder game against the Memphis Grizzlies in Game 4 of the Western Conference Quarterfinals during the 2014 NBA Playoffs at FedExForum on April 26, 2014 in Memphis, Tennessee. (Andy Lyons/Getty Images)
CLICK HERE TO GET THE FOX NEWS APP
The NBA announced in April that Bridges was suspended 30 games for the incident, but the league gave Bridges credit for 20 days "already served" because he did not play during the 2022-23 season. No moves have been made on Porter's front from the NBA, but he is currently away from his team.