Former MLB pitcher Trevor Bauer was initially handed down a 324-game suspension that was reduced to 194 after allegations of sexual assault.
After spending last season playing in Japan following his release from the Los Angeles Dodgers, one of his former teammates wants to see the 2020 Cy Young Award winner back in the majors.
Mookie Betts, who only played with Bauer for roughly half a season in 2021 before Bauer was placed on administrative leave and then suspended, said the pitcher is "an awesome guy" and teams should "think about" signing him.
"My experience with Bauer is not anything remotely close to what everyone else's experience is. I love him. I think he's an awesome guy," Betts told the Los Angeles Times, via The Associated Press. "The personal things? I have no control. I have no say. Obviously, nothing ever came from it.
CLICK HERE FOR MORE SPORTS COVERAGE ON FOXNEWS.COM
Trevor Bauer of the Los Angeles Dodgers looks on after giving up a hit to Joey Gallo of the Texas Rangers during the game at Dodger Stadium in Los Angeles on June 12, 2021. (Katelyn Mulcahy/Getty Images)
"He's an awesome pitcher. He's a great guy, somebody who wants to take the mound every fifth day. But, at the end of the day, I don't make the decision. That's a decision that's not as simple as baseball."
The suspension came after Lindsey Hill, a woman whom Bauer met on social media, alleged Bauer beat and sexually abused her in 2021, and she sought a restraining order but was denied. Los Angeles prosecutors said in February there was insufficient evidence to prove the woman's accusations beyond a reasonable doubt.
Bauer said all actions between the two were consensual, and that the two engaged in rough sex at his Pasadena, California, home at her suggestion and followed mutually set guidelines in advance. He said each encounter ended with them joking and her spending the night.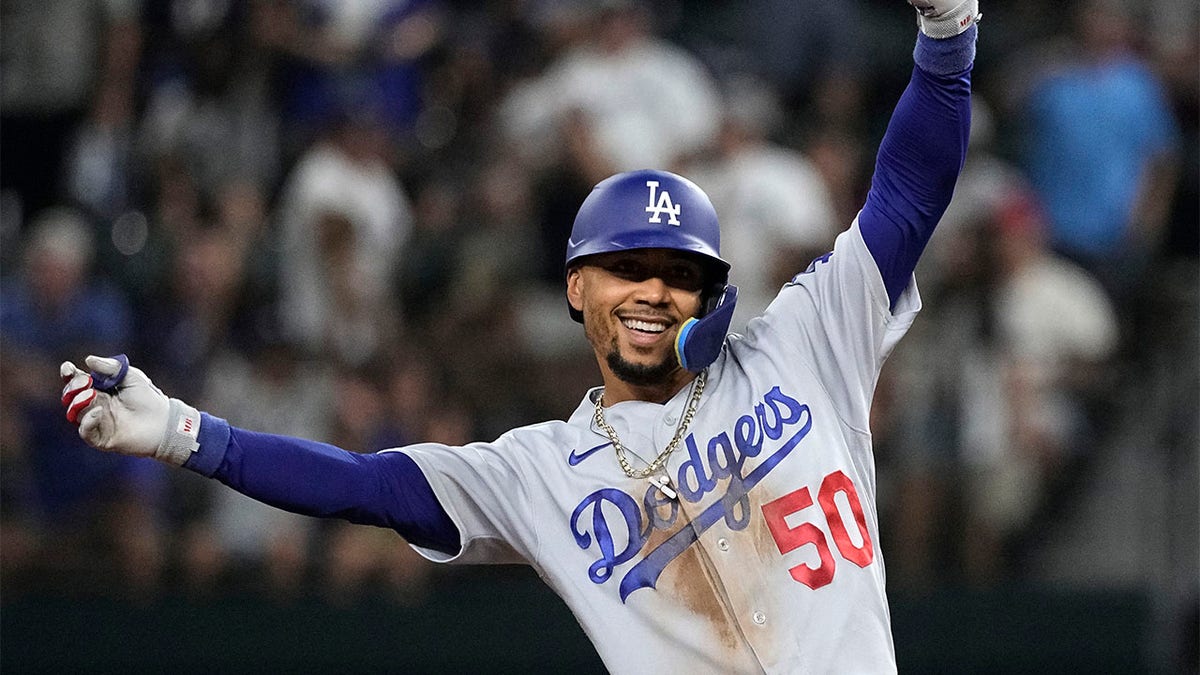 Mookie Betts of the Los Angeles Dodgers celebrates after hitting a double during the game against the Texas Rangers at Globe Life Field in Arlington, Texas, on July 21, 2023. (Sam Hodde/Getty Images)
WORLD SERIES GAME 4 PREVIEW: D-BACKS LOOK TO EVEN SERIES AFTER TWO-RUN HOMER POWERS RANGERS TO 2-1 LEAD
A 27-minute phone call was released earlier this month of the two discussing their encounter, with Bauer offering support. The call was recorded by police who were sitting next to Hill throughout.
A friend told Hill to "secure the bag" after seeing Bauer's net worth was $51 million. Hill also called a "star pitcher for the Los Angeles Dodgers" her "next victim," Bauer revealed in a video earlier this month. The two settled their legal dispute.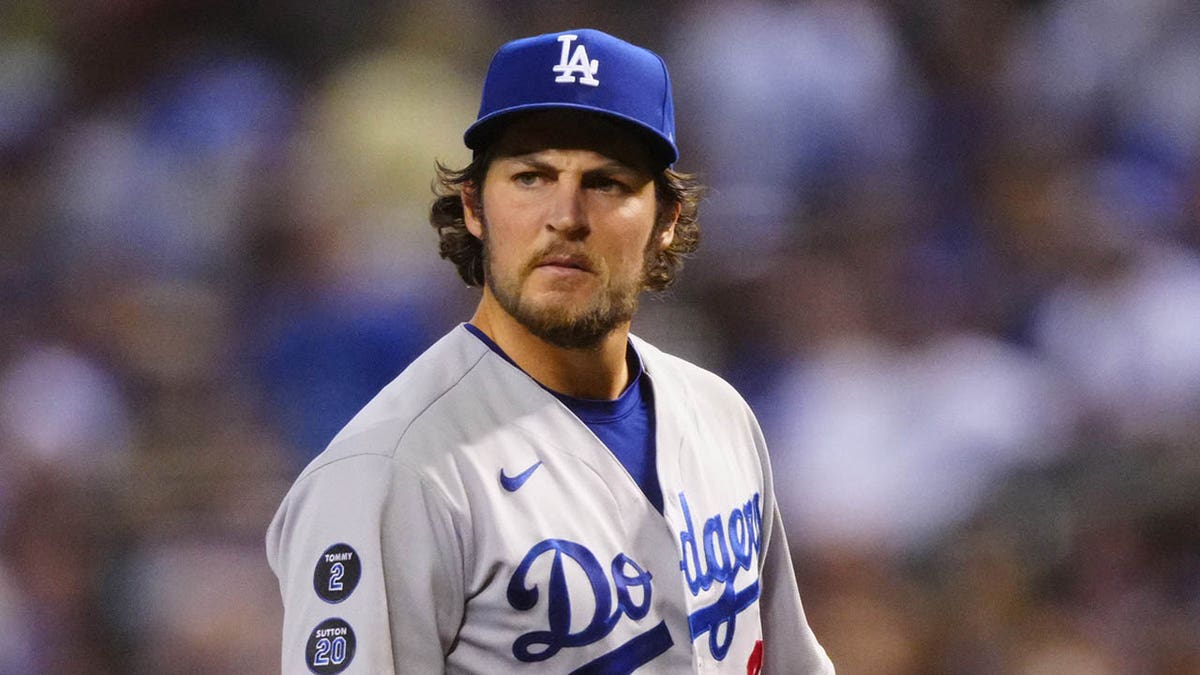 Los Angeles Dodgers pitcher Trevor Bauer reacts during the game against the Arizona Diamondbacks at Chase Field in Phoenix on June 18, 2021. (Mark J. Rebilas-USA TODAY Sports)
CLICK HERE TO GET THE FOX NEWS APP
"Now, over the last two years, I've been forced to defend my integrity and my reputation in a very public setting, but hopefully this is the last time I have to do so, as I'd prefer to just remain focused on doing my job, winning baseball games and entertaining fans around the world," Bauer said earlier this month. "So, today I'm happy to be moving on with my life."