Central Michigan said it's investigating photos of a man who resembles Michigan staff member Connor Stalions on its sideline from the team's opener against Michigan State Sept. 1. 
Stalions has been the focal point of an ongoing sign-stealing investigation into the Wolverines' football program, and photos from the game's broadcast have emerged showing someone many believe resembles Stalions on Central Michigan's sideline.
The photos, circulated Monday, showed the man believed to be Stalions wearing Chippewas gear — a gray shit with the CMU logo and a maroon hat — while standing near coaches on the sideline. 
CLICK HERE FOR MORE SPORTS COVERAGE ON FOXNEWS.COM
Michigan football analyst Connor Stalions on the sideline during the Wolverines' 31-7 win over Rutgers Sept. 23, 2023 at Michigan Stadium in Ann Arbor, Mich. (USA Today Sports)
"We are in the process of determining the facts surrounding them," Central Michigan athletic director Amy Folan said in a statement to ESPN. "As this process is ongoing, we have no further comment at this time."
The man was also wearing a bench credential that said "VB," which is for the visiting bench designation. This gives access for the credential holder to stand between the 20-yard lines, which is usually for players, coaches, team trainers and equipment staff. 
The man, wearing sunglasses during the night game Sept. 1, was standing next to CMU offensive line coach Tavita Thompson and the team's director of recruiting Michael McGee during most of the game. 
MICHIGAN STAFFER AT CENTER OF SIGN-STEALING PROBE PURCHASED TICKETS TO 11 BIG TEN SCHOOLS' GAMES: REPORT
This was in what's known as the "team area," per ESPN, where the NCAA states a maximum of 50 people "directly involved in the game" not in uniform are permitted. They have credentials numbered one through 50, and no other credential is allowed in that area. 
Stalions, an off-field analyst, according to his LinkedIn profile that was recently deleted, has been at the center of a sign-stealing scandal after he allegedly purchased tickets to more than 30 games at 11 different Big Ten schools over the past three seasons. The NCAA launched an investigation into the allegations.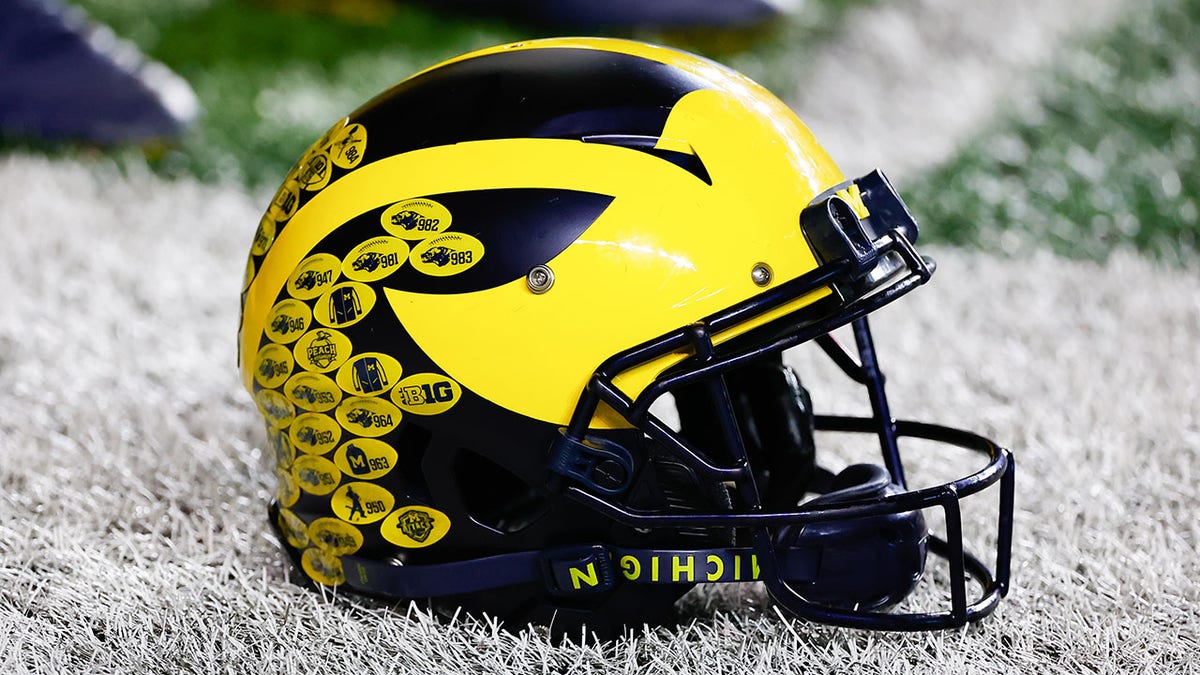 A Michigan Wolverines helmet on the field prior to a game against the Rutgers Scarlet Knights Nov. 5, 2022, at SHI Stadium in Piscataway, N.J. (Rich Graessle/Icon Sportswire via Getty Images)
Stalions was said to purchase the tickets and, at times, send them to others to attend games and film future Michigan opponents from the sideline with a smartphone. 
The tickets were purchased for games "somewhere around the 45-yard line and raised up enough for a clear view of the opposite sideline."
Yahoo Sports initially reported that Michigan sent people to games of teams on its upcoming schedule to gather information on signs used to call plays on offense and defense. 
"I want to make it clear that I and my staff will fully cooperate with the investigation into this matter," Michigan head coach Jim Harbaugh said. "I do not have any knowledge or information regarding the University of Michigan football program illegally stealing signals, nor have I directed any staff member or others to participate in an off-campus scouting assignment."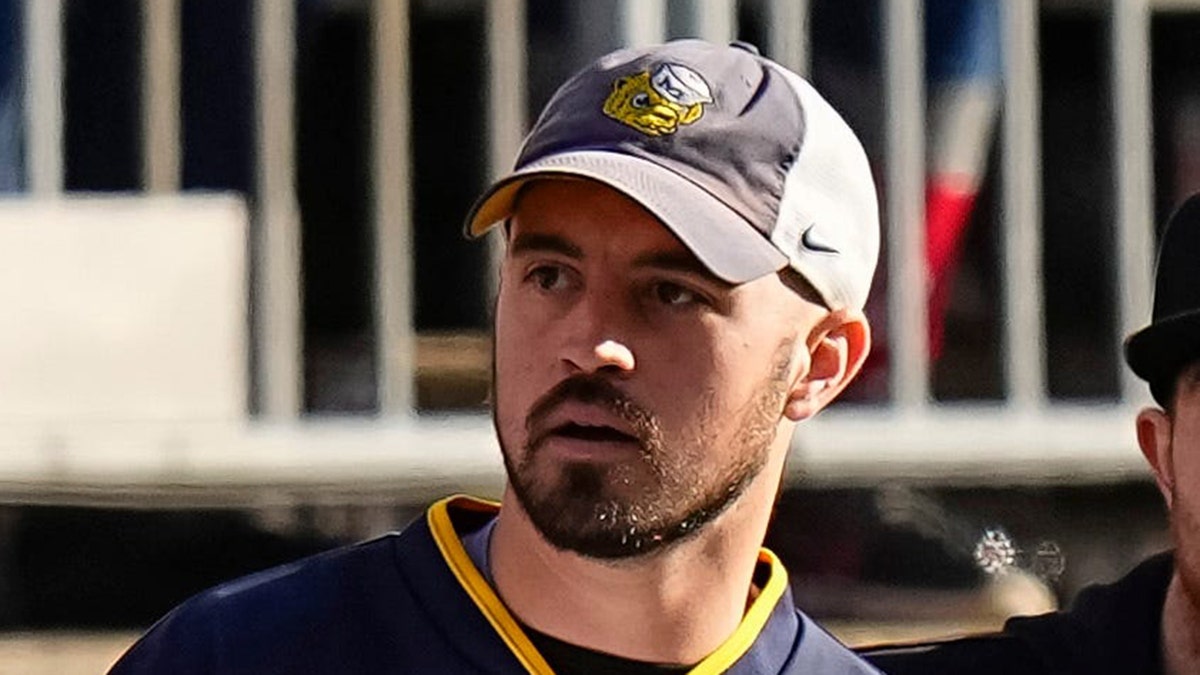 Connor Stalions during a Michigan game against the Ohio State Buckeyes at Ohio Stadium. (USA Today Sports)
CLICK HERE TO GET THE FOX NEWS APP
Michigan has played Michigan State already this season, and it was a blowout Oct. 21. The Wolverines took down their interstate rival 49-0.  
Scott Thompson is a sports writer for Fox News Digital.