Big Ten Commissioner Tony Petitti hosted a conference call with athletic directors from across the conference on Thursday to discuss Michigan football's alleged sign-stealing operation, according to a report from ESPN.
Michigan athletic director Warde Manuel reportedly did not participate in the video. Sources told ESPN that the various athletic department leaders voiced their support for the conference taking action in regard to the sign-stealing scandal.
Earlier this week, Petitti is believed to have held a meeting with coaches. Petitti is also believed to have informed Thursday's meeting attendees that he would wait on the discovery of more facts before any decision is made.
CLICK HERE FOR MORE SPORTS COVERAGE ON FOXNEWS.COM
Michigan Wolverines helmet on the sideline during the Spring Game at Michigan Stadium. (Rick Osentoski-USA TODAY Sports)
Additionally, Petitti is believed to have met with the NCAA to discuss the alleged operation. However, it remains unclear whether college football's governing body will share information with Petitti and the Big Ten as it becomes available during its investigation.
Petitti also expressed his desire to discuss the issue with presidents of schools from across the Big Ten, per ESPN. He also appears to want to learn more from Michigan officials and possibly have further discussion with the NCAA.
NATIONAL CHAMPIONSHIP ODDS FOLLOWING FIRST COLLEGE FOOTBALL PLAYOFF RANKING
"The athletic directors had a clear message — we believe the conference needs to step up," a source familiar with the context of the call told ESPN.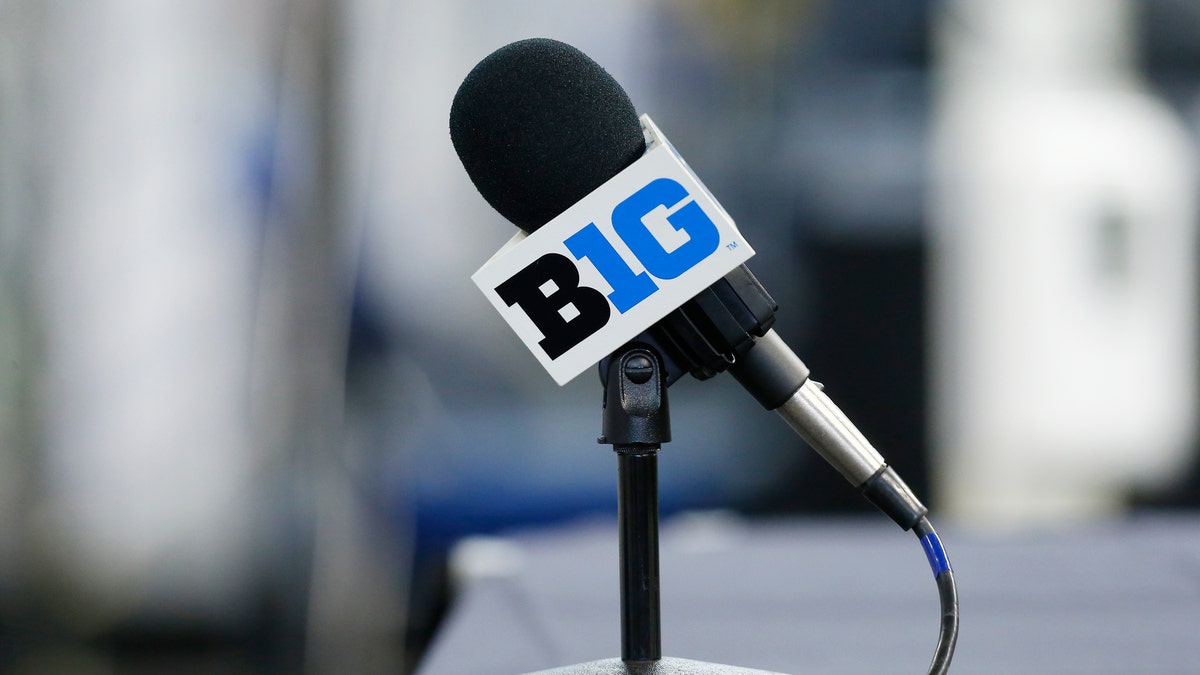 The B1G Logo on display on the microphone stand during the Big Ten Conference Media Days on July 27, 2023. (Jeffrey Brown/Icon Sportswire via Getty Images)
Some have raised questions about whether the Big Ten can launch its own investigation into Michigan's potential violations of the conference's sportsmanship policy. According to the report, Michigan State athletic director Alan Haller expressed concern over the Spartans being put in a situation where they felt they need to made significant adjustments to their signals just days before playing the Wolverines.
The Spartans athletic director is also believed to have brought about worry about players potentially suffering injuries if Michigan players knew the play call. In theory, Michigan players would be tipped off on where a player from the opposing team is going on a particular play.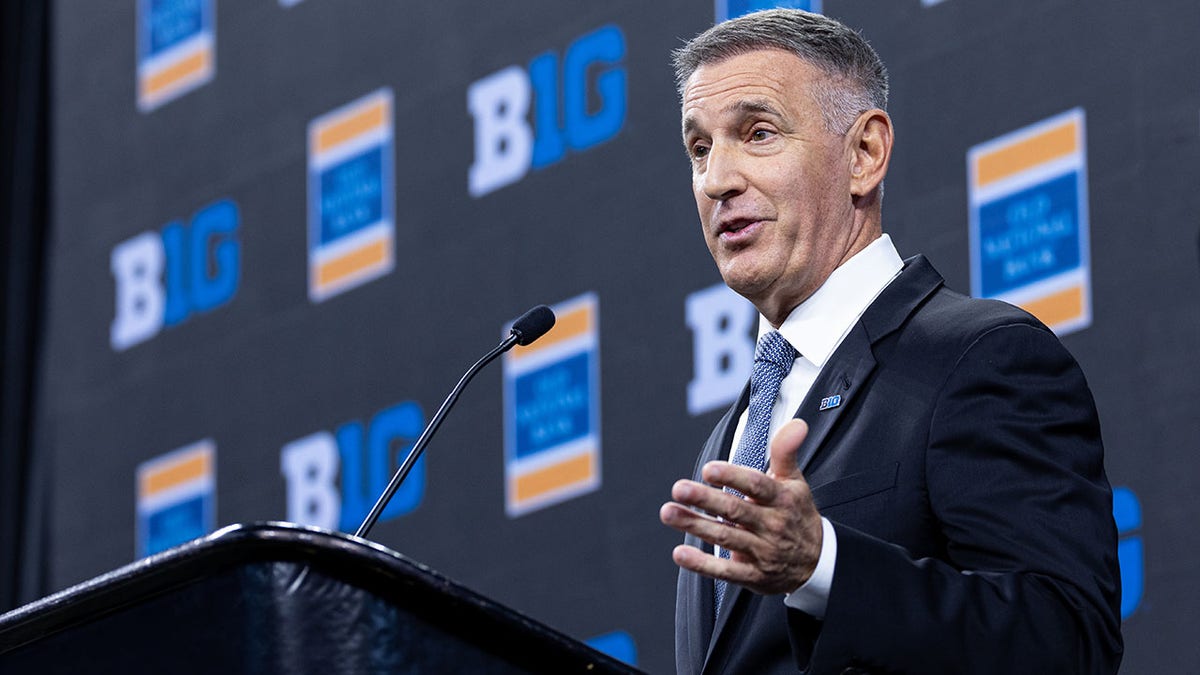 Big Ten Commissioner Tony Petitti speaks at Big Ten football media day at Lucas Oil Stadium on July 26, 2023 in Indianapolis. (Michael Hickey/Getty Images)
The school administrators also reportedly shared their willingness to help Petitti work through the issue.
"The athletic directors provided more guidance for a path forward," said another source with knowledge of the call told ESPN. "The coaches spoke from a point of high emotion."
CLICK HERE TO GET THE FOX NEWS APP
The Wolverines are currently 9-0 and are the third-ranked team in the College Football Playoff Rankings. Michigan was on a bye week this past weekend, but they return to action this Saturday for a matchup with Purdue.
According to a Yahoo Sports report, Michigan is being accused of sending people to games of teams they are scheduled to play to gather information on signs used to call plays on offense and defense. Michigan football staffer Connor Stalions, who is believed to be at the center of the investigation, was suspended with pay late last month.
Chantz Martin is a sports writer for Fox News Digital.