Matthew Stafford was a No. 1 overall pick in the NFL Draft, is a Super Bowl champion and has made over $328 million in his career.
He's accomplished just about everything every football player dreams of.
Even though he'll be 36 in February and has missed time with an injury for the second straight season, retirement is nowhere in the Los Angeles Rams quarterback's immediate plans.
Stafford admitted on "The Pat McAfee Show" his "wheels" are "wobbling a little bit right now," but he thinks he has plenty of good days ahead of him.
CLICK HERE FOR MORE SPORTS COVERAGE ON FOXNEWS.COM
Matthew Stafford of the Los Angeles Rams drops back to pass against the Cincinnati Bengals during the first half at Paycor Stadium Sept. 25, 2023, in Cincinnati. (Cooper Neill/Getty Images)
"I love playing this game. I love competing, I love being in the locker room with the guys. I'll never get that again, so I want to make sure I get as many opportunities to do that as I can," Stafford said. 
FORMER NFL TEAMMATES TERRELL OWENS, CHAD JOHNSON REFLECT ON THEIR 'LIL ORGY': '17 WOMEN IN 12 HOURS'
Stafford was absent for eight games last year with concussions and a spinal cord injury, which prompted him to have a "conversation" with his wife about retiring in the offseason.
But it's pretty difficult to turn down living the dream in Southern California.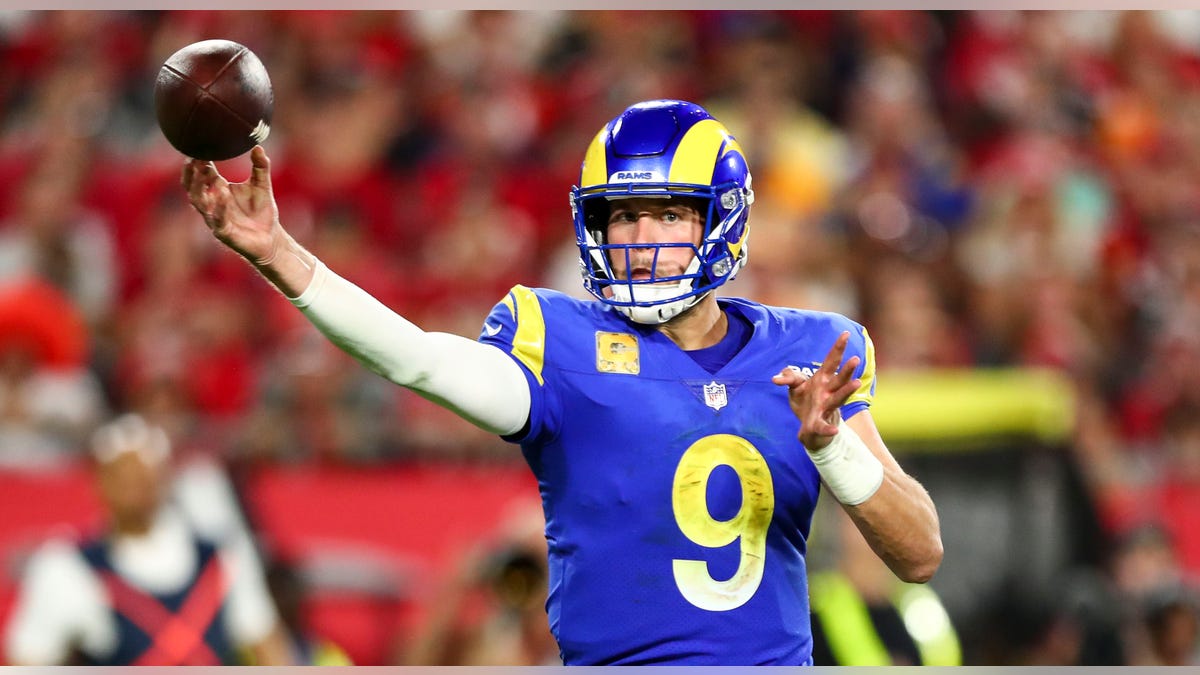 Matthew Stafford of the Los Angeles Rams throws a pass during the fourth quarter of a game against the Tampa Bay Buccaneers at Raymond James Stadium Nov. 6, 2022, in Tampa, Fla.  (Kevin Sabitus/Getty Images)
"I love this team. I love the city. It's been a blast," Stafford said. "Obviously had a bunch of success in our first year and trying to duplicate that to either this year, next year, whenever it is. But I enjoy playing too much to hang it up." 
It has been a struggle for the Rams since they won the 2022 Super Bowl on their home turf at SoFi Stadium. They went 5-12 in 2022, the most losses by a defending Super Bowl champion, and are off to a 3-6 start this season. Stafford also missed last week with a thumb injury.
The Rams have a first-round pick for the first time since 2016, when they selected Jared Goff, who was traded for Stafford before the 2021 season. As it stands now, the Rams hold the sixth pick.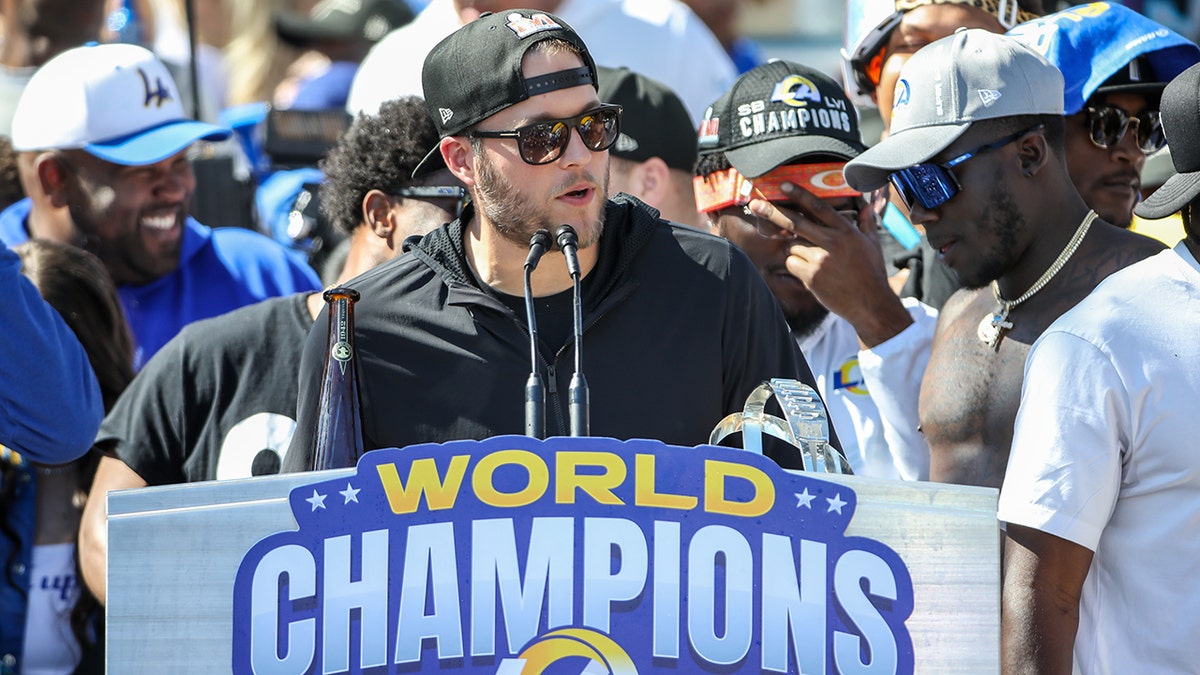 Los Angeles Rams quarterback Matthew Stafford during the Los Angeles Rams' Super Bowl parade Feb. 16, 2022, at the Los Angeles Memorial Coliseum in Los Angeles.  (Jevone Moore/Icon Sportswire via Getty Images)
CLICK HERE TO GET THE FOX NEWS APP
Stafford's 54,152 passing yards are 11th most in NFL history, and he ranks 12th with 341 touchdowns. He signed a four-year, $160 million deal with the Rams shortly after winning the 2022 Super Bowl.