The NCAA's inquiry into an alleged sign-stealing scheme by Michigan's football program, has captured the attention of the college football world.
According to a Yahoo Sports report, Michigan is being accused of sending people to games of teams they are scheduled to play to gather information on signs used to call plays on offense and defense. Michigan football staffer Connor Stalions, who is believed to be at the center of the investigation, was suspended with pay late last month.
The NCAA prohibits in-person advanced scouting of opponents. "Off-campus, in-person scouting of future opponents (in the same season) is prohibited," NCAA Bylaw 11.6.1 states.
Former longtime college football coach Lou Holtz recently appeared on OutKick's "Hot Mic with Hutton & Withrow" show to weigh in on the ongoing scandal, calling the investigation "deplorable."
CLICK HERE FOR MORE SPORTS COVERAGE ON FOXNEWS.COM
Lou Holtz looks on during Jacksonville Jaguars Training Camp at TIAA Bank Field on July 29, 2021 in Jacksonville, Florida. (James Gilbert/Getty Images)
"I find it deplorable about what the rumors are going around." Holtz said. "I've been coaching a long time… when I first started out I used to be a scout, I would go scout the other team."
EX-NOTRE DAME COACH LOU HOLTZ DOUBLES DOWN ON OHIO STATE CRITIQUE, SAYS BUCKEYES ARE 'GOOD' BUT NOT GREAT
Holtz acknowledged that at some point the rules changed, which he says essentially eliminated scouting. 
"Then they said no scouting, you can't go… so there hasn't been any scouting for years. I'm all for any advantage you can get legally," Holtz said.
"There's a video on different channels, where it would show the Michigan players looking at the Ohio State bench, and then they all turn once they get the signals. So I just think it's deplorable and I think it's bad. I think they should definitely get to the bottom of it before they decide who's going to play for the national championship."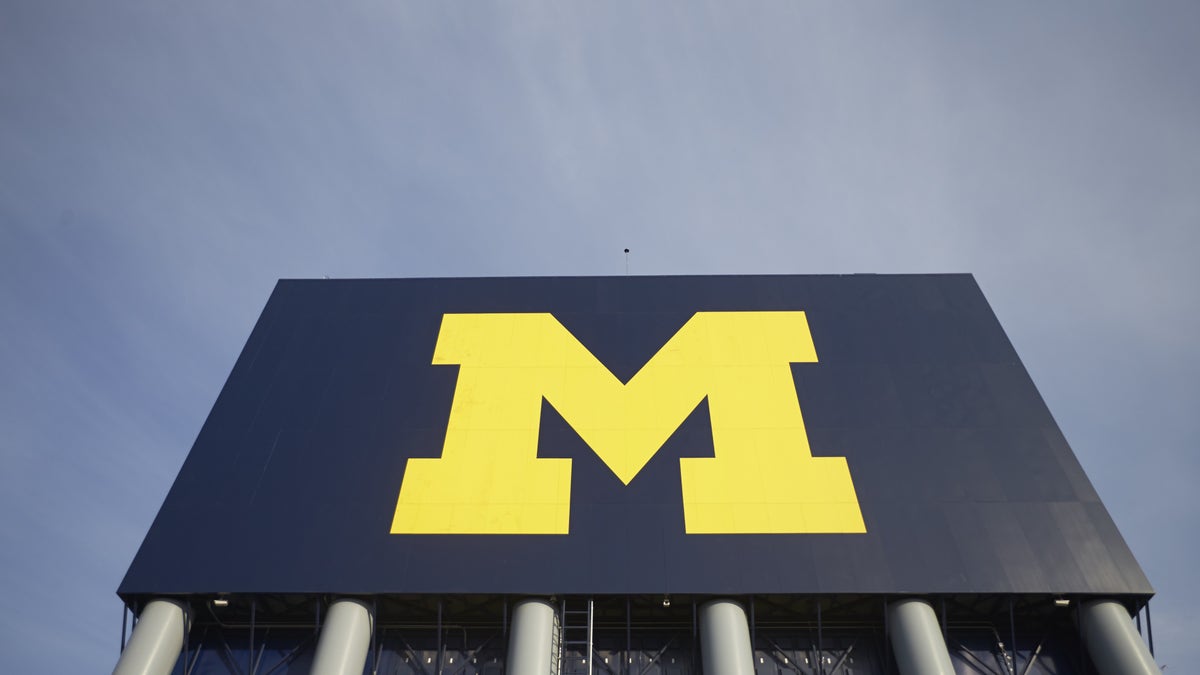 View of Michigan logo on wall before game at Michigan Stadium. (Simon Bruty /Sports Illustrated via Getty Images)
The Wolverines are currently 9-0 and are the third-ranked team in the College Football Playoff Rankings.
Last week, an unnamed former Division III football coach alleged that Stalions gave him "a couple hundred dollars" for the recordings of the Wolverines' future opponents, according to a report from ESPN.
The coach added that he received free tickets and shared the footage via an iPhone photo album. It is unclear if anyone other than Stalions had access to the alleged recordings.
Michigan released a statement shortly after learning about the investigation, saying the university planned to cooperate with the Big Ten conference and the NCAA.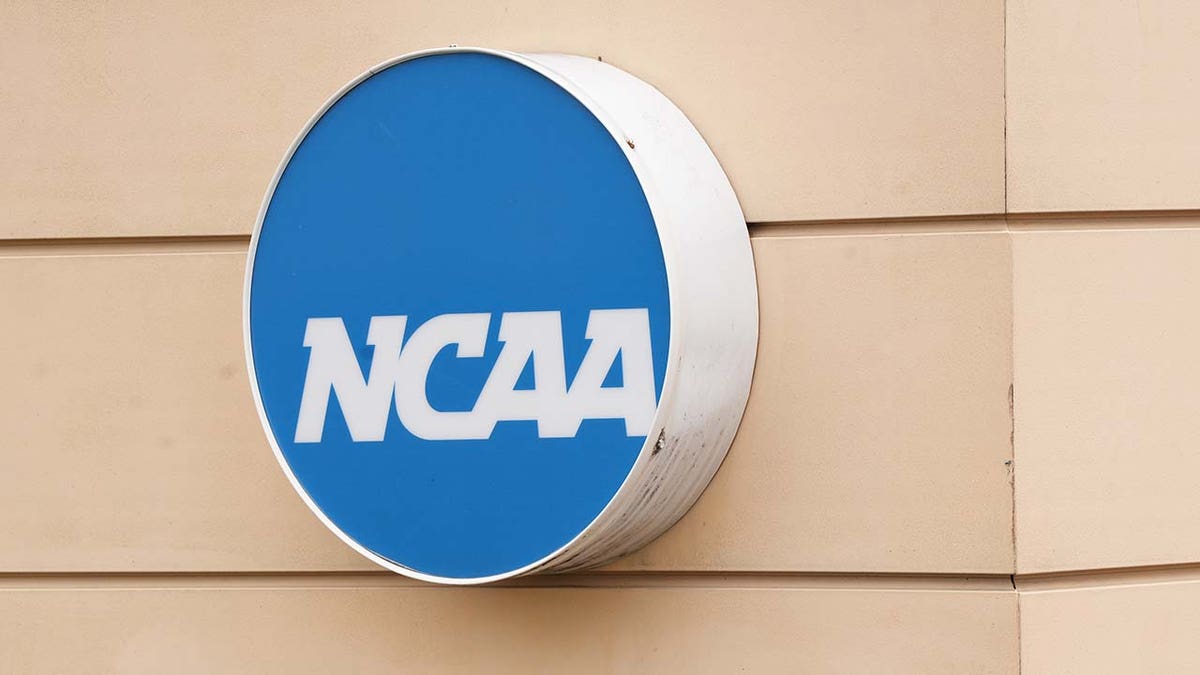 The NCAA logo on entrance sign outside the NCAA Headquarters on Feb. 28, 2023 in Indianapolis. (Mitchell Layton/Getty Images)
"The university is fully cooperating with the Big Ten and NCAA. The investigation is ongoing and will not impact Saturday's game," the university said in a statement. "At the University of Michigan, we are committed to the highest ethical and integrity standards for all members of our community."
It remains unclear whether investigators have definite evidence to back the allegations. But, Holtz believes that college football's governing should take action if proof is discovered.
"If you have definite proof, then I definitely think something should be done. It's unfair to the other teams that are operating by the certain rules.
CLICK HERE TO GET THE FOX NEWS APP
Michigan was on a bye week this past weekend, but returns to action this Saturday for a matchup with Purdue.
Chantz Martin is a sports writer for Fox News Digital.