Ryan Wolfe, the longtime girlfriend of former NHL player Adam Johnson, learned after his death the 29-year-old hockey player had plans to propose, according to a report.
Two close friends of the Johnson family told USA Today he bought an engagement ring before the pair flew to England for his upcoming season with the Nottingham Panthers and had plans to propose. 
Adam Johnson of the Pittsburgh Penguins skates against the Carolina Hurricanes at PPG Paints Arena March 31, 2019, in Pittsburgh.   (Joe Sargent/NHLI via Getty Images)
Wolfe found the ring in their apartment in England after the family had informed her of his plans, the outlet reported.
CLICK HERE FOR MORE SPORTS COVERAGE ON FOXNEWS.COM
During a memorial service for Johnson in his native Minnesota earlier this month, Wolfe read a letter to Johnson that she said would've been similar to what she would have written to him on their wedding day. 
"I'm so lucky to have loved you and been unconditionally loved by you. You made me so insanely happy, and it feels like an understatement to say we were boyfriend and girlfriend or fiancées," she said, in part. 
FROM OUTKICK: JETS NEAL PIONK DISCUSSES DEATH OF CLOSE FRIEND ADAM JOHNSON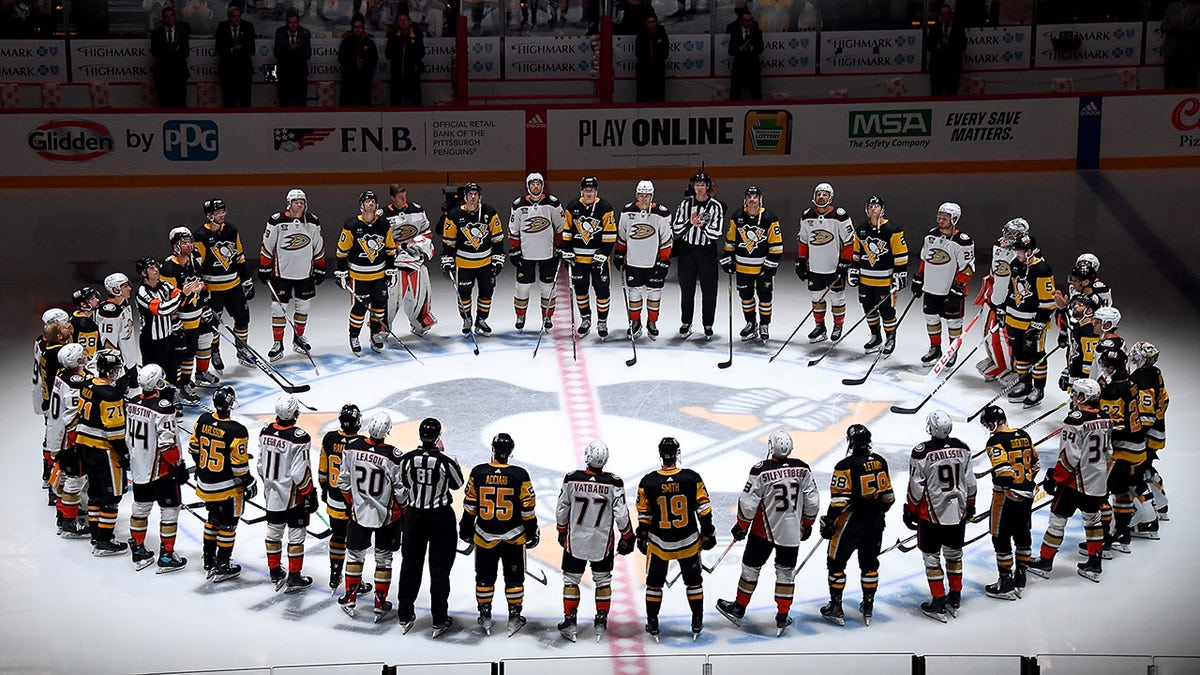 Adam Johnson is remembered before a game between the Pittsburgh Penguins and the Anaheim Ducks at PPG Paints Arena Oct. 30, 2023, in Pittsburgh.  (Joe Sargent/NHLI via Getty Images)
"I've never really felt like there was a label that could describe us, how well we fit, how in sync and aware of one another we were, how we agreed about everything under the sun, even if sometimes you liked to disagree with me on little things like the quickest way home or the best brand of peanut butter.
"To me, you were everything. You were my home, my best friend, my sounding board, my rock, my safe haven and the love of my life. I'm never going to stop thinking about you, missing you and loving you until we can be together again. I love you."
POLICE ARREST SUSPECT FOLLOWING DEATH OF EX-NHL PLAYER ADAM JOHNSON
The former Pittsburgh Penguin was playing in a Challenge Cup game between the Nottingham Panthers and the Sheffield Steelers at Sheffield's Utilita Arena Oct. 28 when, during the second period, his neck was slashed by a skate blade
Matt Petgrave of Sheffield had collided with another player, causing his skate to go up in the air.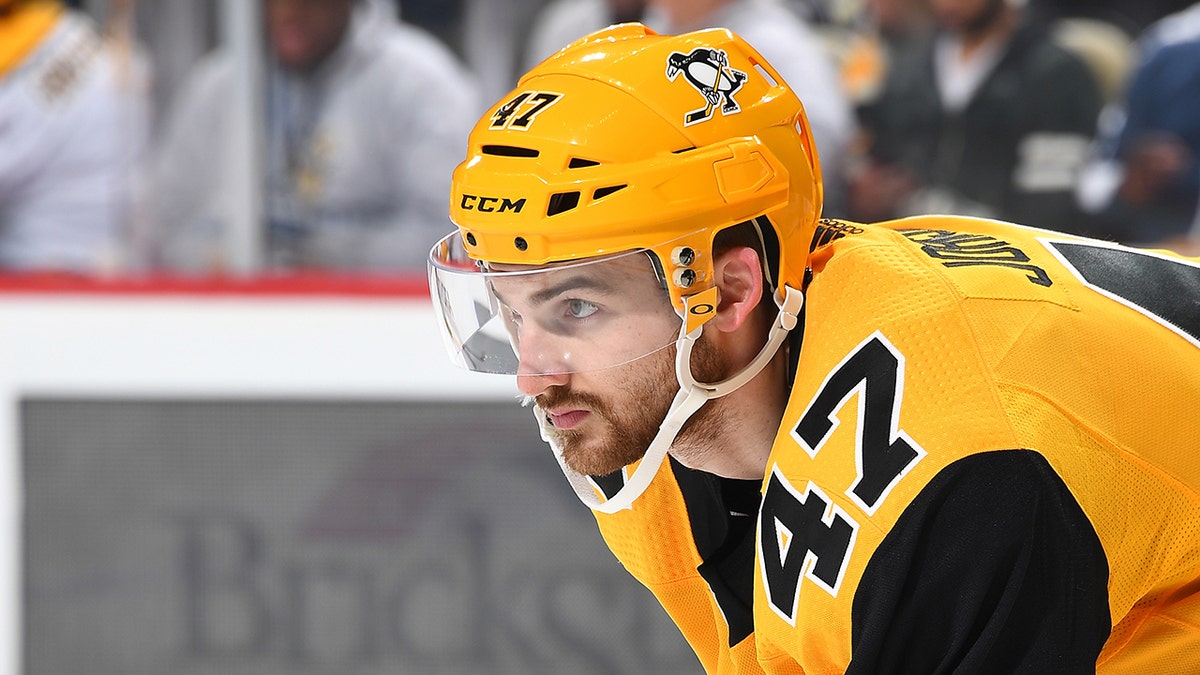 Adam Johnson of the Pittsburgh Penguins skates against the Nashville Predators at PPG Paints Arena March 29, 2019, in Pittsburgh.   (Joe Sargent/NHLI via Getty Images)
CLICK HERE TO GET THE FOX NEWS APP
The Nottingham Panthers later released a statement, calling it a "freak accident."
The South Yorkshire Police have since arrested a man on suspicion of manslaughter. They have not released the identity of the suspect, who was released on bail Wednesday. 
Follow Fox News Digital's sports coverage on X and subscribe to the Fox News Sports Huddle newsletter.