Jordan Love has had a rough go of it in his first full season as a starting quarterback.
Love took the reins of the Green Bay Packers after the organization traded Aaron Rodgers after 18 seasons.
The Packers selected Love in the first round of the 2020 NFL Draft as they geared up for the future (naturally, Rodgers won back-to-back MVPs). But when the marriage between Green Bay and Rodgers ended, the keys were given to Love.
So far, Love's Packers are 2-4, his 57.5 completion percentage is the lowest in the league, his seven interceptions are tied for the third-most, his 79.8 passer rating is the fifth-worst, and he's yet to throw for 260 yards in a game.
CLICK HERE FOR MORE SPORTS COVERAGE ON FOXNEWS.COM
Jordan Love #10 of the Green Bay Packers reacts against the Detroit Lions during the third quarter in the game at Lambeau Field on September 28, 2023 in Green Bay, Wisconsin. (Patrick McDermott/Getty Images)
But one Packers legend says it's way too early to throw in the towel on the 24-year-old. In fact, Donald Driver says Love is "the future of the Packers" – it's just "gonna take time."
"The thing that people don't understand – let's go back to when Aaron [Rodgers] stepped in in 2008 to take over the Packers offense. Aaron had the best receiving group in the National Football League," Driver told Fox News Digital in a recent interview. "You stepped in when we had just lost in the NFC championship game, Brett [Favre] retires, you step in, well guess what? All your weapons are still there. That's much easier when you have a group like that. 
"Jordan Love is starting over – that's fresh. All those guys are young…there's no veteran guy in that locker room to lead that charge, and Jordan is young, as well. This is a young team but a team that can grow. I think Jordan Love is the future. It's gonna take some time for him to get his feet behind him, and I think at the end of the day, he's gonna be good."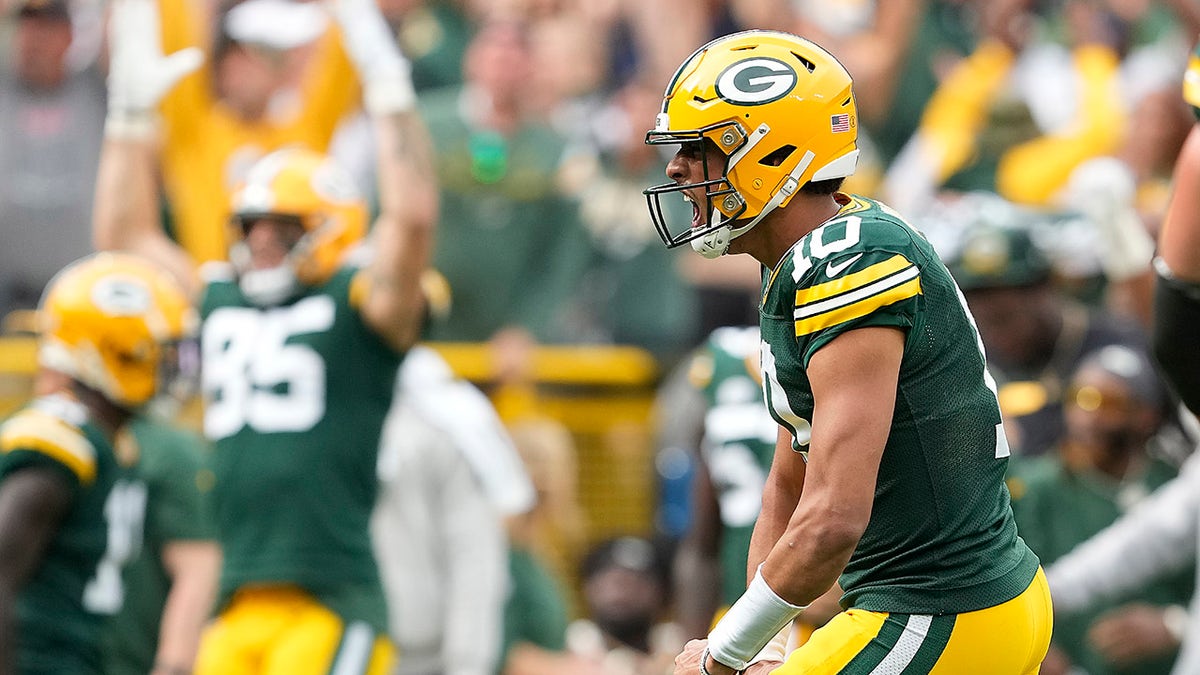 Jordan Love #10 of the Green Bay Packers celebrates after throwing a touchdown pass during the fourth quarter against the New Orleans Saints at Lambeau Field on September 24, 2023 in Green Bay, Wisconsin.  (Patrick McDermott/Getty Images)
Some may be ready to quit on Love, but Driver said Packers fans are "spoiled" because they had "two Hall of Fame quarterbacks over the last 30 years" in Favre and Rodgers, whom Driver says Love could one day be compared with.
"Jordan Love can be that, too. It's gonna take him time," Driver said. "I think the Packers organization is willing to give him time. He sat three years behind Aaron, Aaron sat two or three years behind Brett, so it's a learning thing. It's a process. Jordan Love has gotta have the talent around him to be successful. That's what it's gonna take."
Driver touched on it, but the Packers have yet to have consistency with Love's weapons. Aaron Jones and Christian Watson have both missed time this year, thus slowing down Love's growth.
"Christian Watson is the guy for the receiving group… but if Christian Watson can't stay healthy, then guess what? It screws up all our fantasy teams, and it screws up the Packers. So we gotta get him healthy, keep him playing, and get him on the field, 100%." Driver says.
As for for the receiver opposite Watson's side in Romeo Doubs, Driver wants to see more consistency out of him.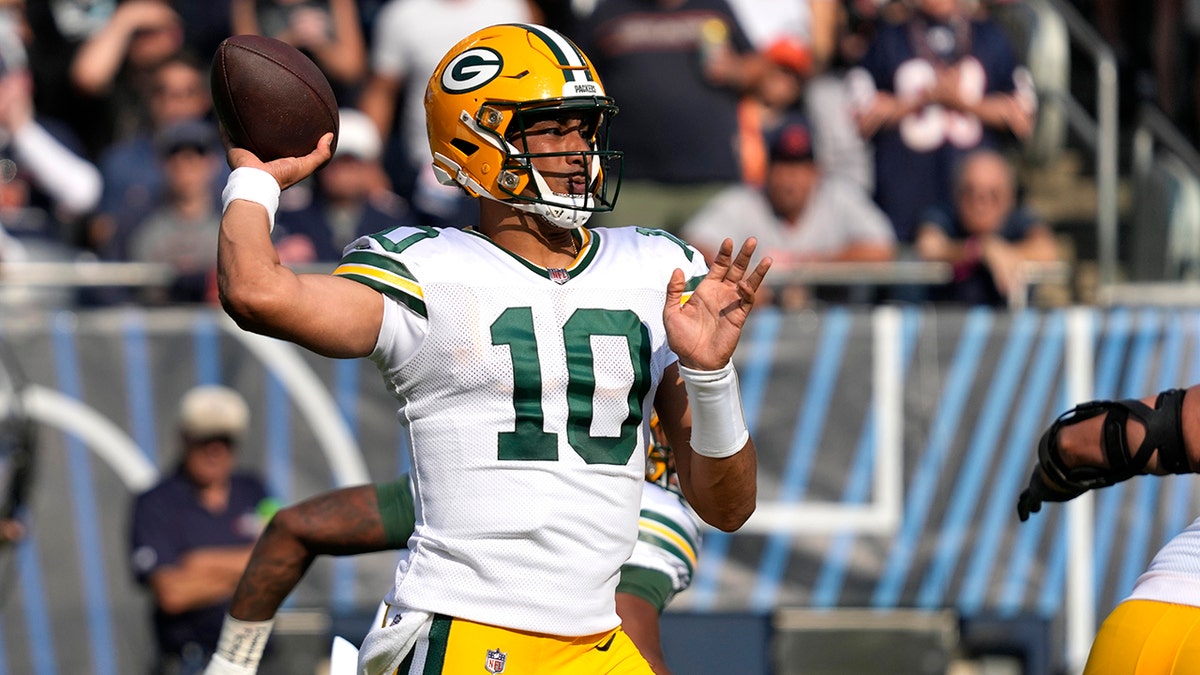 Green Bay Packers quarterback Jordan Love passes during the first half of an NFL football game against the Chicago Bears Sunday, Sept. 10, 2023, in Chicago.  (AP Photo/Nam Y. Huh)
CLICK HERE TO GET THE FOX NEWS APP
"I think Doubs could be the No. 1 guy if he steps up and makes the plays we know he can consistently… When you have these guys that's not consistent, then the trust factor comes in where 'Oh, I don't trust that I can throw the ball to him, because he might not make the catch.' So, it comes back to trust, but you gotta have that relationship. So if you have that relationships with your guy, it's gonna be OK," Driver added.
"Brett trusted me, Aaron trusted me. But we were on the field, we're playing. I think Romeo could be the next big receiver in Green Bay, but again, he has to be consistent."
Love and the Packers will look to snap a three-game losing streak when they host their NFC North rival Minnesota Vikings this Sunday.