Javier Milei of La Libertad Avanza speaks to supporters during his closing rally at Movistar Arena on Oct. 18 in Buenos Aires.
Tomas Cuesta/Getty Images
hide caption
toggle caption
Tomas Cuesta/Getty Images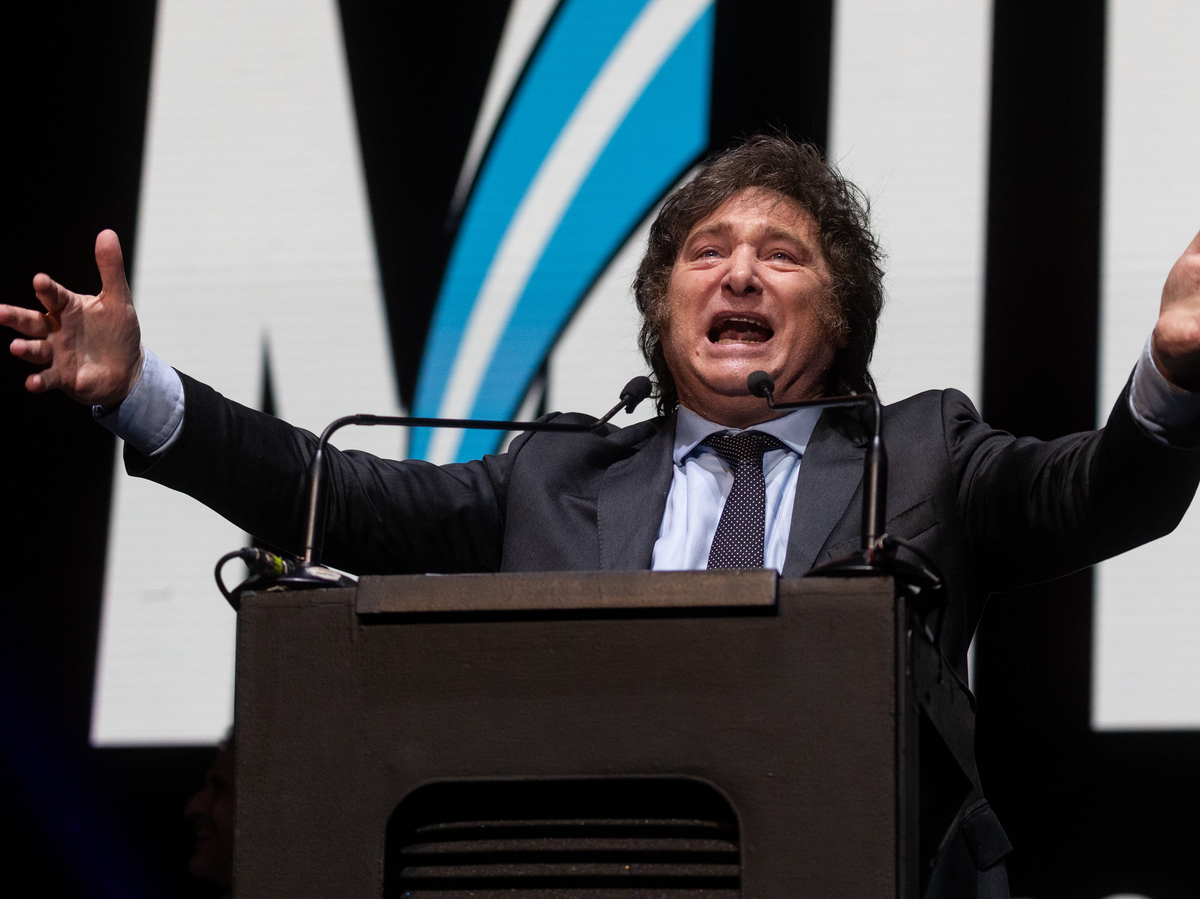 Tomas Cuesta/Getty Images
BUENOS AIRES, Argentina — Argentines have overwhelmingly elected Javier Milei, an ultra-conservative economist, as the next president of the South American country. With nearly all the votes counted, the former TV pundit won by more than 10 points.
The far-right populist and first-time congressman won the second round of the presidential election, defeating Sergio Massa, the economy minister from the ruling Peronist party. Massa conceded defeat soon after the polls closed, pledging to help the president-elect transition to power.
Milei is a newcomer to politics, just winning a seat in the Congress two years ago with his ultra-conservative libertarian party Freedom Advances. He describes himself as an anarcho-capitalist and pledged to battle Argentina's staggering inflation, now at more than 140%, by replacing the peso with the dollar and abolishing the Central Bank.
He's also promised to slash Argentina's generous state spending and subsidies, a prospect that had generated fear among loyal voters of the current Peronist party, which despite a powerful political machine, lost by double digits.
With his shock of unruly hair and long sideburns, Milei's outspoken style and outrageous antics have drawn comparisons to politicians like President Donald Trump and Brazil's Jair Bolsonaro.
Javier Milei of La Libertad Avanza lifts a chainsaw next to the Buenos Aires province governor candidate Carolina Piparo of the same party during a campaign rally.
Tomas Cuesta/Getty Images
hide caption
toggle caption
Tomas Cuesta/Getty Images
Tomas Cuesta/Getty Images
The 53-year-old is known for his eccentricities and brash statements. A climate denying provocateur, he once described Argentine Pope Francis as "a filthy leftist" and a supporter of communists. He has never married, says he is a tantric sex expert and considers his five Bullmastiff dogs, cloned from a past pet, his "four-legged children."