Philadelphia 76ers All-Star James Harden was reportedly stopped by security when trying to board the team's flight for Thursday night's game against the Milwaukee Bucks, and now the NBA is looking into the situation. 
The league is investigating why Harden was not available for the 76ers season opener, which comes more than a month after the NBA board of governors approved a new player participation policy. 
Philadelphia 76ers' James Harden looks to pass the ball during the first half of Game 3 of the team's NBA basketball first-round playoff series against the Brooklyn Nets on Thursday, April 20, 2023, in New York.  (AP Photo/Frank Franklin II)
"We're looking into the facts around James Harden's availability tonight to determine whether an approved reason exists for his lack of participation," NBA spokesman Mike Bass said in a statement.
76ERS SECURITY 'STOPPED' JAMES HARDEN FROM BOARDING TEAM PLANE: REPORT
Head coach Nick Nurse told reporters Wednesday that Harden would not travel with the team to Milwaukee, and would instead remain back to work on conditioning. But according to reports, Harden showed up to the flight and was ultimately stopped by security. 
Nurse was asked about the report following the game and said "there was a report that he showed up for practice, and we determined that he should stay back for conditioning."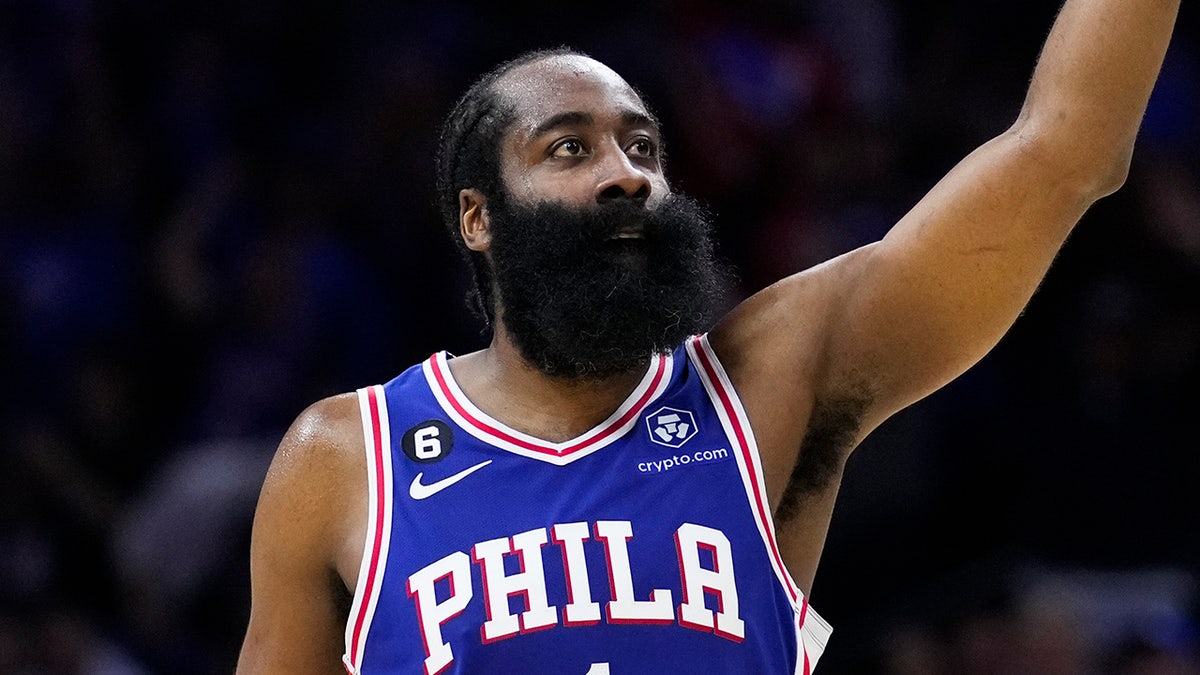 Philadelphia 76ers' James Harden (1) reacts past Boston Celtics' Marcus Smart during the second half of Game 4 in an NBA basketball Eastern Conference semifinals playoff series, Sunday, May 7, 2023, in Philadelphia.  (AP Photo/Matt Slocum)
CLICK HERE FOR MORE SPORTS COVERAGE ON FOXNEWS.COM
A disgruntled Harden is coming off a 10-day absence. It follows his criticism of team president Daryl Morey, whom he called a liar, and subsequent offseason trade demand. 
The strained relationship between Harden and the 76ers could prove costly, at least in the immediate aftermath. 
The NBA's new participation policy is aimed at ensuring that the league's star players appear in more games, particularly nationally televised matchups.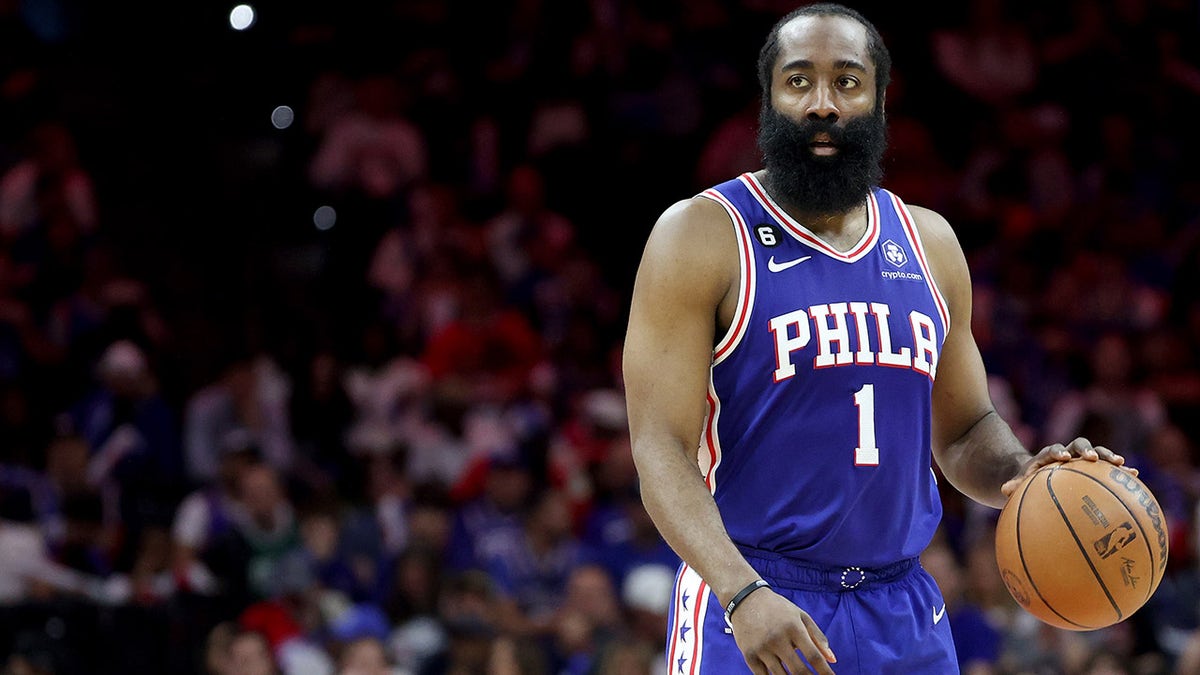 James Harden, #1 of the Philadelphia 76ers, dribbles against the Boston Celtics during the third quarter in game six of the Eastern Conference Semifinals in the 2023 NBA Playoffs at Wells Fargo Center on May 11, 2023, in Philadelphia, Pennsylvania.  (Tim Nwachukwu/Getty Images)
"It's a shared view by everyone in the league, it's not just coming from the league office," NBA Commissioner Adam Silver said in September.
CLICK HERE TO GET THE FOX NEWS APP
"I think whether it's our teams, our players association, individual players, I think there's an acknowledgment across the league that we need to return to that principle that this is an 82-game league. . . . I think there's a statement of principle that if you're a healthy player in this league, the expectation is that you're going to play."
Teams could be fined $100,000 for their first violation of the policy.
The Associated Press contributed to this report.