The vast majority of NBA players likely do not have parlays at the forefront of their minds whenever they are competing. 
Miami Heat star Jimmy Butler certainly seems to have little interest in whether a fan's parlay hangs in the balance, but he also isn't opposed to having fun with spectators — especially those who are sitting courtside.
The Memphis Grizzlies, who are off to a slow start this season, hosted Butler and the Heat earlier this week. Apparently, a bettor needed Butler to score a minimum of 20 points in order to hit on his parlay. But, Butler ultimately finished the game with just 15 points.
CLICK HERE FOR MORE SPORTS COVERAGE ON FOXNEWS.COM
Jimmy Butler #22 of the Miami Heat looks on during Game Five of the Eastern Conference Finals against the Boston Celtics on May 25, 2023 at the TD Garden in Boston, Massachusetts.  (Nathaniel S. Butler/NBAE via Getty Images)
Butler did not appear to sympathize with the courtside fan, despite his pleas to the six-time NBA All-Star. Butler instead decided to give the fan some insight into the buying power his professional basketball career has afforded him.
TOM BRADY POKES FUN AT EX-PATRIOTS TEAMMATE IN PHOTO CAPTION OF VICTOR WEMBANYAMA PICTURE
Social media videos showed Butler responding to the fan while the ball was in play.
"20 man score…score for me," the fan was heard saying. "Jimmy I gotta pay my mortage."
Butler then responded: "I paid mine…. I bought my house in cash."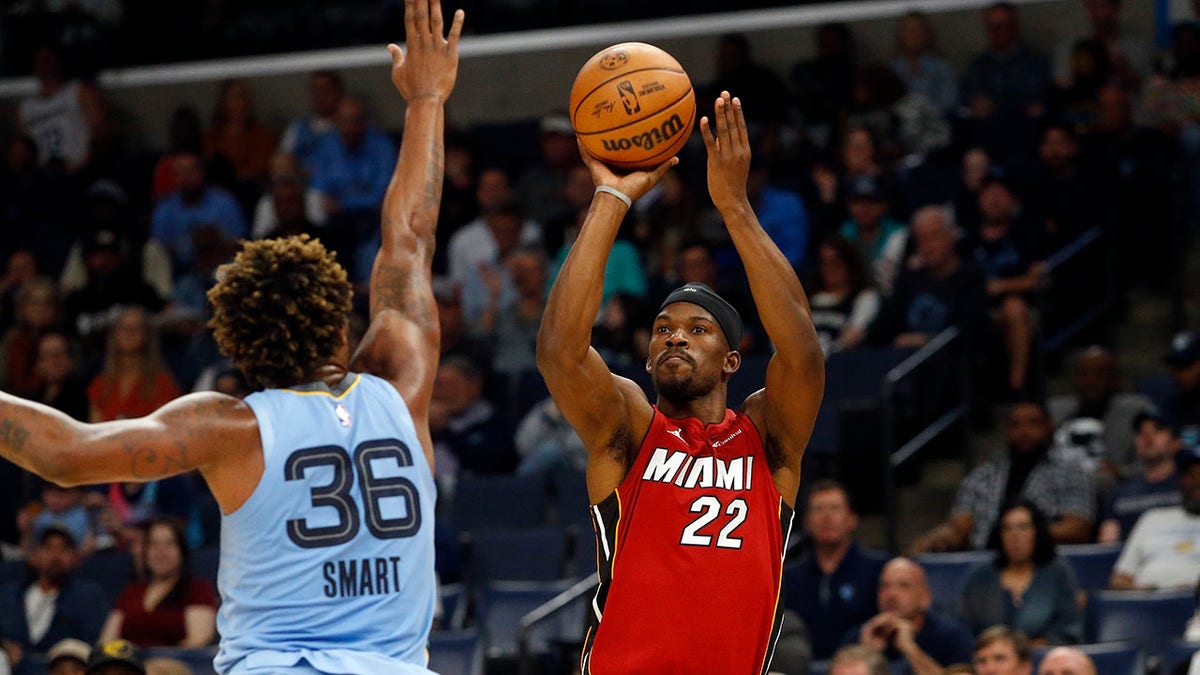 Nov 8, 2023; Memphis, Tennessee, USA; Miami Heat forward Jimmy Butler (22) shoots for three as Memphis Grizzlies guard Marcus Smart (36) defends during the first half at FedExForum. (Petre Thomas-USA TODAY Sports)
"Cash?" the fan then asked before encouraging Butler to make a jumpshot.
"Make this three right here for me for real… I need this money."
The 108 -102 victory over the Grizzlies improved the Heat's record to 4-4. Memphis dropped to 1-7.
This is not the first time Butler has had a notable interaction with a fan who was jawing at him during a game. When he was with the Chicago Bulls in 2017, a Grizzlies fan appeared to constantly yell at Butler.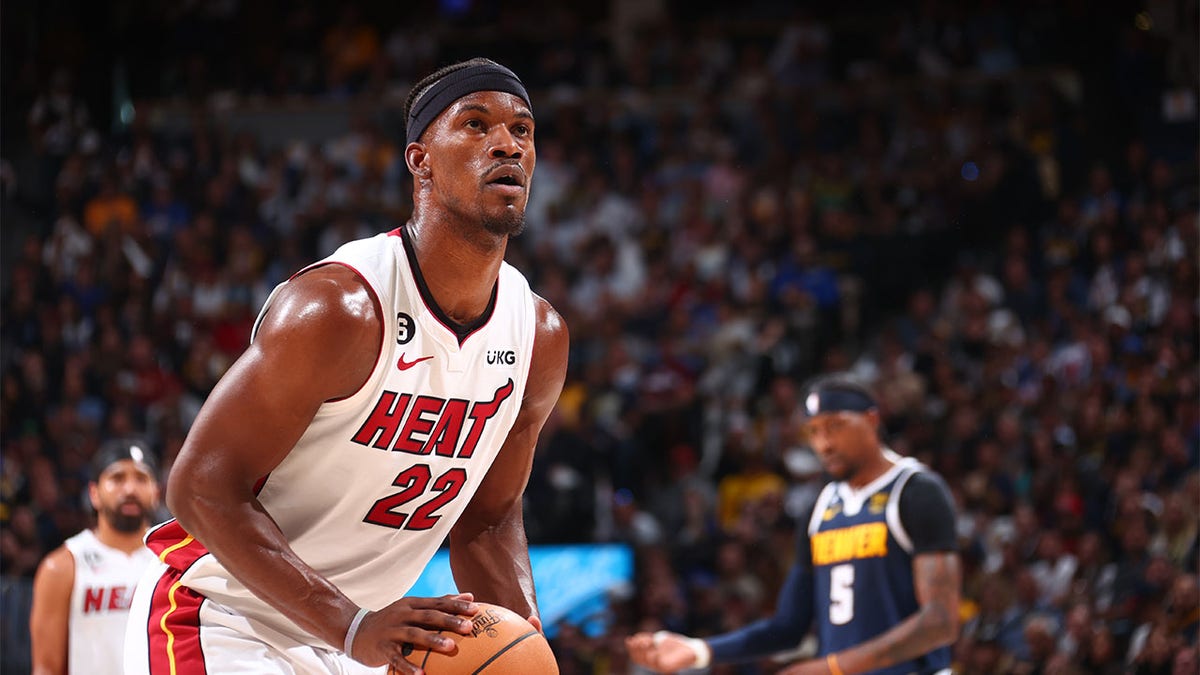 Jimmy Butler #22 of the Miami Heat prepares to shoot a free throw during Game Two of the 2023 NBA Finals on June 4, 2023 at the Ball Arena in Denver, Colorado.  (Photo by Nathaniel S. Butler/NBAE via Getty Images)
But, Butler seemed to use the heckling as motivation. 
He made a couple of key shots in the game's closing minute which helped lift the Bulls to victory. As Butler made his way back to the bench, he smirked as the fan asked, ""How are you going to do that to me?"
CLICK HERE TO GET THE FOX NEWS APP
"I'm sorry," Butler responded. "I love you man.""
Chantz Martin is a sports writer for Fox News Digital.