Golf influencer Paige Spiranac opened up about her body in a recent Q&A session on her Instagram account earlier this week.
Spiranac was asked whether she got "annoyed" with questions about whether her breasts were real. The golfer, who sports nearly 4 million followers on Instagram, has clapped back several times at social media trolls about what she wears or how she presents herself. This time, however, she opened up to her following.
"They've actually gotten a lot bigger and so I can see a lot of people being confused by like when I first started this," Spiranac said. "I've always had, like, a chest but not like this. And it's because I've gained weight and I've talked about all those reasons.
CLICK HERE FOR MORE SPORTS COVERAGE ON FOXNEWS.COM
Paige Spiranac watches her teammates putt on the No. 6 green during the 2023 Kaulig Companies Championship Pro-Am at Firestone Country Club, Wednesday, July 12, 2023, in Akron, Ohio. (Jeff Lange / USA TODAY NETWORK)
"But I can see why people question it and they're confused sometimes because it's like one week they're here and one week they're there and like next year they're here and it's like what is going on? I don't know. I don't know," she continued.
"It's just that the human body is a magical thing."
In September, Spiranac addressed the constant criticism she receives about her attire.
"I was a gymnast before I switched into golf," the former All-Mountain West Conference golfer told Sports Illustrated. "I was so comfortable wearing spandex and very little of it because that's just what you wear when you're wearing a leotard and you're competing. 
"When I switched into golf, we were struggling a little bit financially and so I didn't have the luxury to go out and buy a whole new golf-appropriate wardrobe. And so, I wore what was in my closet which was workout clothes. That's just how I learned to play the game."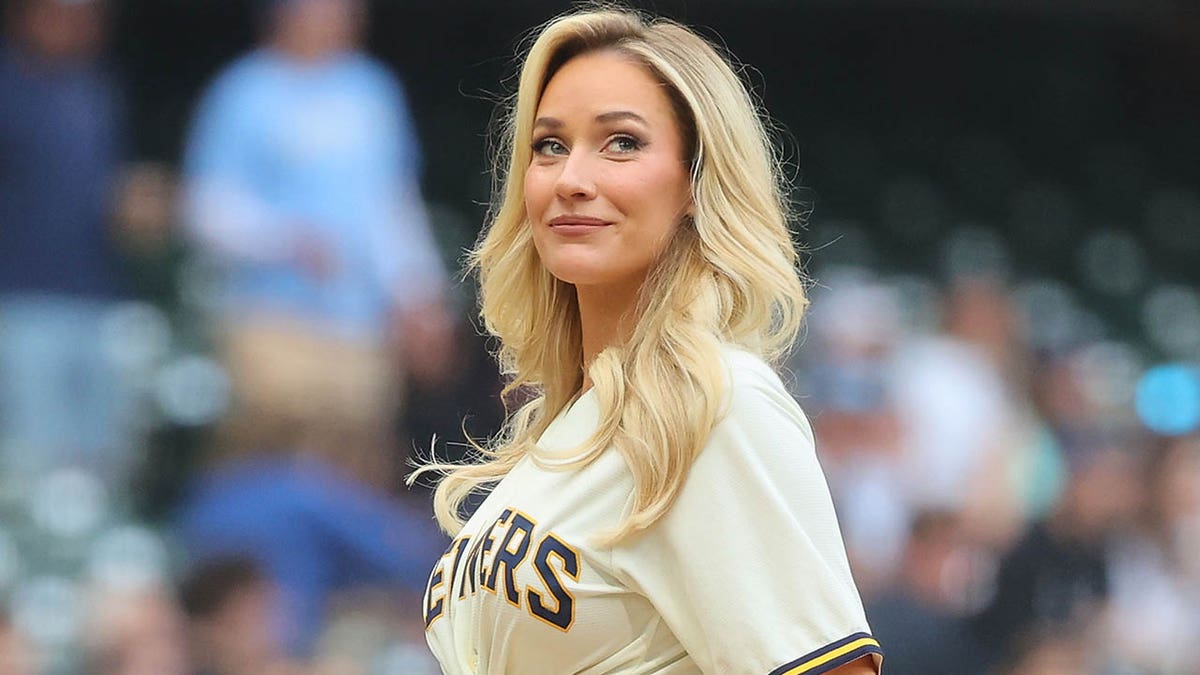 Paige Spiranac throws out the ceremonial first pitch prior to a game between the Milwaukee Brewers and the Pittsburgh Pirates at American Family Field on June 16, 2023 in Milwaukee. (Stacy Revere/Getty Images)
BROOKS KOEPKA DOESN'T 'GIVE A F—' WHAT 'COUNTRY CLUB' PROS THINK OF LIV MOVE, NEW BOOK SAYS
Spiranac said she considers golfers athletes and wonders "why don't we dress like athletes?"
She remarked about Lucas Glover sweating through his clothes during one PGA Tour event as why golfers should be able to wear what they are comfortable with. LIV golfers, for instance, are allowed to wear shorts during their competitions.
"That was always my mindset when I got into golf, and it really rubs people the wrong way which is shocking," she said. "They'll have really intense discussions over if they should wear shorts or pants or a blade collar or a real collar and I'm just out here just in tank tops or spandex and people are like 'What are you doing?' But I love it.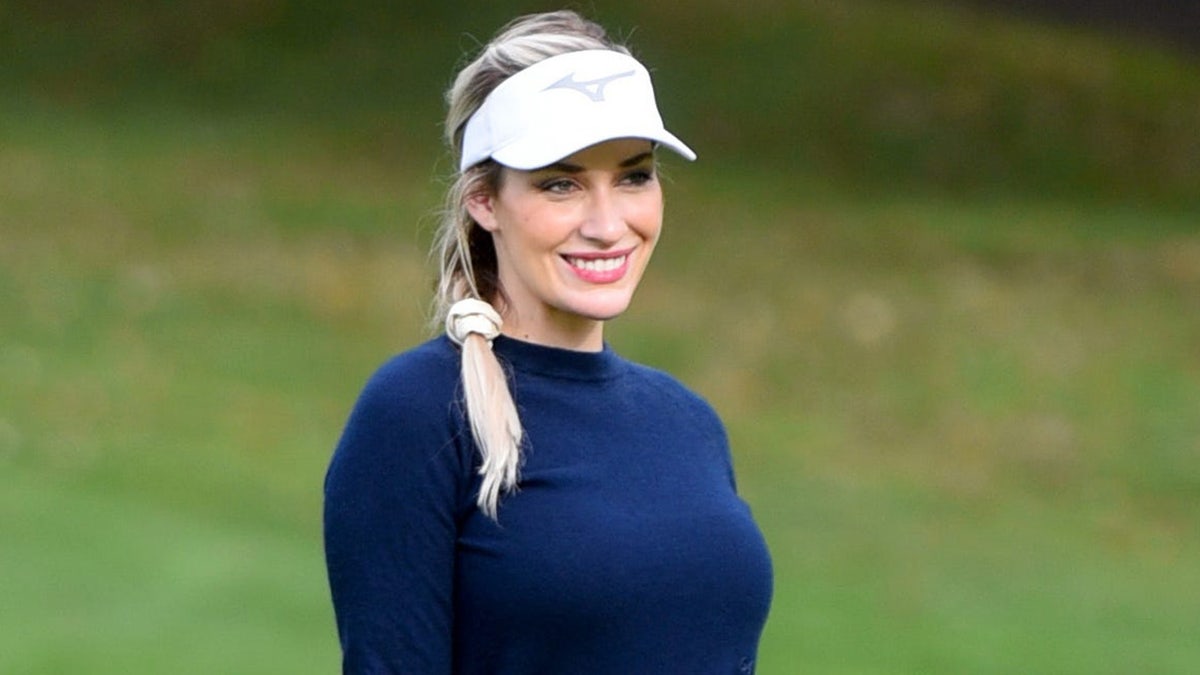 Paige Spiranac at the Celebrity Chefs and Friends golf tournament benefiting City Harvest at Alpine Country Club in Demarest on Oct. 25, 2021. (Amy Newman-NorthJersey.com / USA TODAY NETWORK)
CLICK HERE TO GET THE FOX NEWS APP
"But we're starting to see that change and fashion is a big part of growing the game, and it's moving in the right direction."
Ryan Gaydos is a senior editor for Fox News Digital.