Former Pittsburgh Penguin forward Adam Johnson tragically died after he suffered a catastrophic neck injury on the ice over the weekend in what his team has called a "freak accident." 
In the days following his death, tributes for the American ice hockey player have poured in, including a heartbreaking social media post from his girlfriend, who was reportedly in attendance when Johnson was fatally wounded. 
Adam Johnson, #47 of the Pittsburgh Penguins, skates against the Nashville Predators at PPG Paints Arena on March 29, 2019 in Pittsburgh. (Joe Sargent/NHLI via Getty Images)
Ryan Wolf shared a tribute post from one of Johnson's previous teams, the Augsburger Panther, to her Instagram Stories on Monday. 
EX-NHL PLAYER ADAM JOHNSON, 29, DEAD AFTER SUFFERING HORRIFIC NECK INJURY IN 'FREAK ACCIDENT' DURING GAME
"My sweet angel," she wrote in the post, "I'll miss you forever and love you always." 
Johnson, 29, was playing in a Challenge Cup game between the Nottingham Panthers and the Sheffield Steelers at Sheffield's Utilita Arena on Saturday when another player from the opposing team appeared to collide with him. 
The blade of the opposing player's skate cut Johnson in the neck.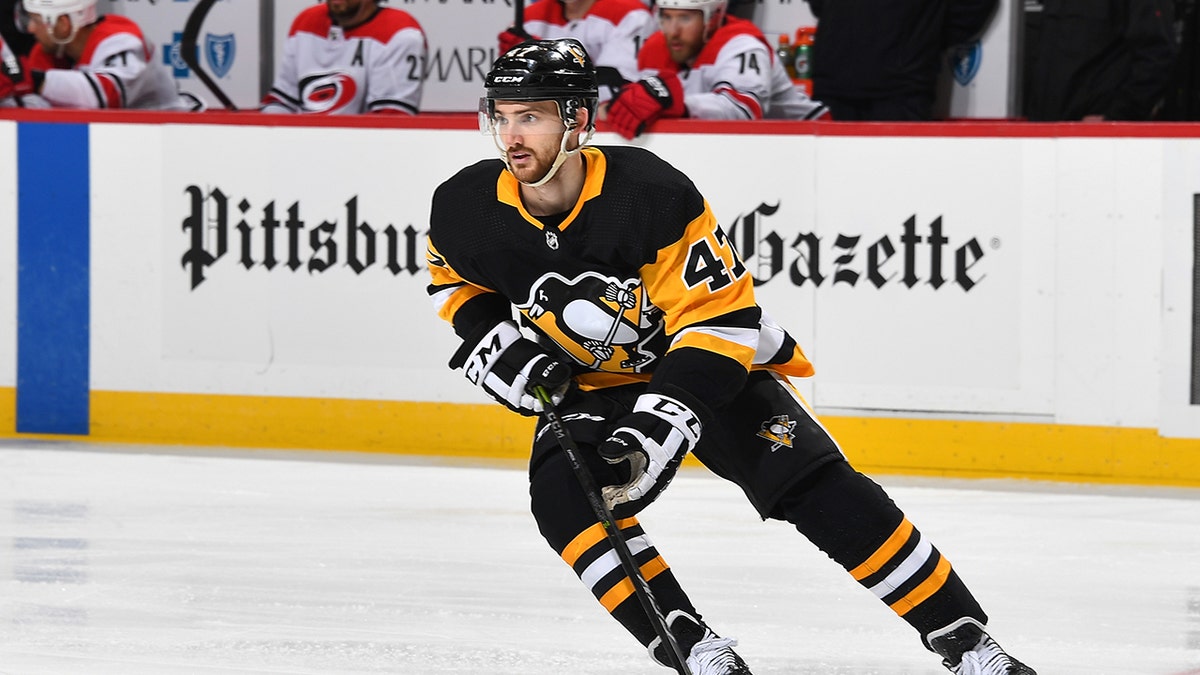 Adam Johnson, #47 of the Pittsburgh Penguins, skates against the Carolina Hurricanes at PPG Paints Arena on March 31, 2019 in Pittsburgh. (Joe Sargent/NHLI via Getty Images)
"The Nottingham Panthers are truly devastated to announce that Adam Johnson has tragically passed away following a freak accident at the game in Sheffield last night," the Panthers said in a statement Sunday morning.
CLICK HERE FOR MORE SPORTS COVERAGE ON FOXNEWS.COM
"The Panthers would like to send our thoughts and condolences to Adam's family, his partner, and all his friends at this extremely difficult time. Everyone at the club, including players, staff, management and ownership, are heartbroken at the news of Adam's passing."
According to a report from The Sun, Wolfe was in attendance at the game and reportedly ran onto the ice after Johnson was injured. 
The South Yorkshire Police announced Monday that they are investigating the incident after being called to the arena on Saturday night.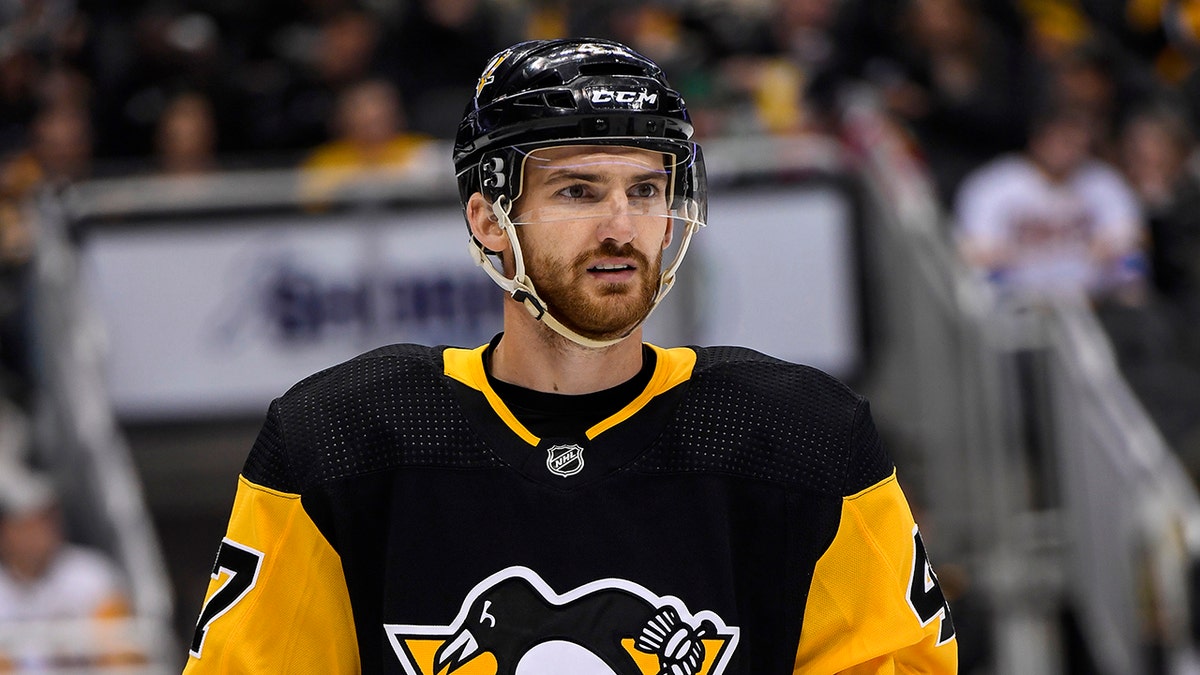 Pittsburgh Penguins Left Wing Adam Johnson, #47, looks on during the second period in the NHL game between the Pittsburgh Penguins and the Colorado Avalanche on Oct. 16, 2019, at PPG Paints Arena in Pittsburgh. (Jeanine Leech/Icon Sportswire via Getty Images)
CLICK HERE TO GET THE FOX NEWS APP
"Our officers remain at the scene carrying out inquiries and our investigation into the circumstances surrounding the incident remain ongoing," the statement read. 
"We would encourage the public to avoid speculation regarding the incident while we continue our inquiries."
Johnson's memory was honored across different leagues in the days following his death. 
A moment of silence was held for him before the start of the Heritage Classic between the Calgary Flames and Edmonton Oilers on Sunday night.