Last week, New York Yankees general manager Brian Cashman ranted that his team and the people in charge of it are "really f—ing" good. 
A few days later, he ripped one of his own superstars.
Giancarlo Stanton has been one of the most polarizing sports figures in New York in recent memory despite being one of the team's most clutch and best postseason performers over the years. Fans have dubbed him an "all-or nothing" player since his platinum sombrero (0-for-5, five strikeouts) in his first home game as a Yankee in 2018 prompted boos from the Bronx faithful.
His injuries since he joined the Yankees have not helped his case, though, with the fan base or, apparently, the front office. Since the beginning of the 2019 season, he's played in 391 of a possible 708 games and has had at least one IL stint in each of the last five seasons.
CLICK HERE FOR MORE SPORTS COVERAGE ON FOXNEWS.COM
Giancarlo Stanton of the New York Yankees in action against the Texas Rangers at Yankee Stadium June 23, 2023, in the Bronx. (Jim McIsaac/Getty Images)
That prompted Cashman to predict that his slugger would "wind up getting hurt again."
"We can talk about it and we're talking about Stanton, trying to limit the time he's down," Cashman said last week. "But I'm not gonna tell you he's gonna play every game next year. Because he's not. He's going to wind up getting hurt again more likely than not because it seems to be part of his game.
"But I know that when he's right and healthy, other than this past year, the guy's a great hitter and has been for a long time. He's injury prone. We all have lived and known that."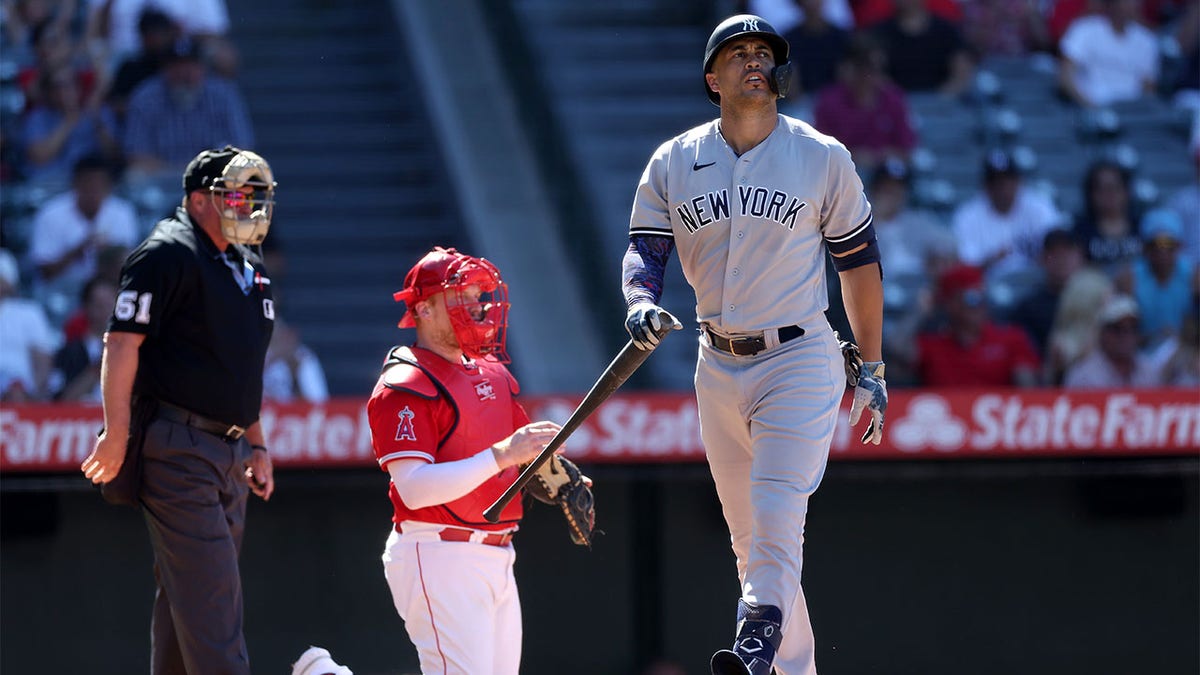 Giancarlo Stanton of the New York Yankees reacts to striking out as catcher Matt Thaiss of the Los Angeles Angels looks on during the first inning of a game at Angel Stadium of Anaheim July 19, 2023, in Anaheim, Calif.  (Sean M. Haffey/Getty Images)
Cashman praised Stanton's offensive potential, although last year Stanton batted .191/.275/.420.
Stanton's agent, Joel Wolfe, was not a fan of Cashman ripping Stanton's health.
SHOHEI OHTANI HEADLINES TOP 7 MLB FREE AGENTS THIS OFFSEASON
"I think it's a good reminder for all free agents considering signing in New York both foreign and domestic that to play for that team you've got to be made of Teflon, both mentally and physically, because you can never let your guard down even in the offseason," Wolfe told The Athletic.
Stanton has consistently taken the high road with Yankees fans who boo him and call into local radio to criticize him, unlike the Mets' Francisco Lindor, Julius Randle of the Knicks and the Giants' Evan Neal, who have all been openly critical of the fans. 
Wolfe is the agent of a possible Yankees' main free agent target in Japanese important Yoshinobu Yamamoto.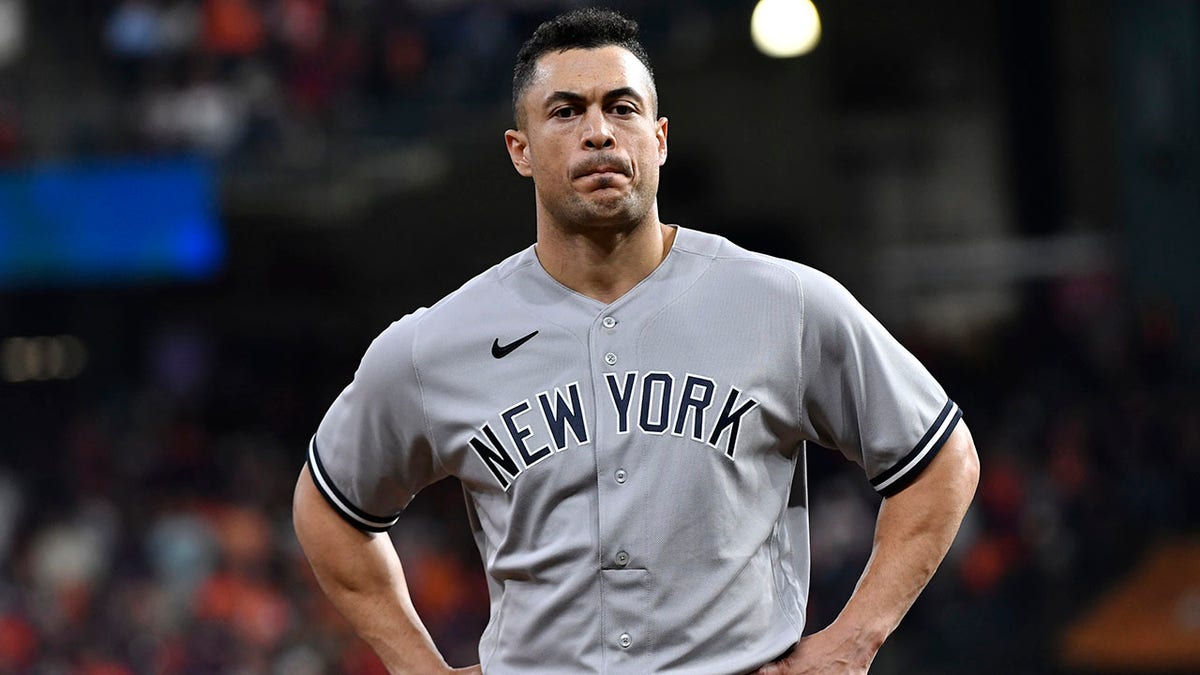 Giancarlo Stanton of the New York Yankees during Game 1 of the ALCS between the New York Yankees and the Houston Astros at Minute Maid Park Oct. 9, 2022, in Houston.  (Logan Riely/MLB Photos via Getty Images)
CLICK HERE TO GET THE FOX NEWS APP
The Yankees acquired Stanton from the Miami Marlins after his MVP-winning, 59-home run season in 2017, taking on the remainder of his $325 contract that runs through the 2028 season.