Clemson head coach Dabo Swinney let a radio caller have it on Monday after "Tyler from Spartanburg" questioned Swinney's salary amid a 4-4 start to the 2023 college football season. 
On Friday, Georgia head coach Kirby Smart had some fun with Swinney's rant on his own weekly radio show as he prepared his team to face No. 12 Missouri in Week 10. 
Head coach Billy Napier of the Florida Gators (R) talks to Head coach Kirby Smart of the Georgia Bulldogs (L) before the start of a game at EverBank Stadium on October 28, 2023, in Jacksonville, Florida.  (James Gilbert/Getty Images)
"I hope so. I hope we got a great crowd and a lot of great questions," Smart said as the host mentioned the questions for Smart to come.  
COLLEGE FOOTBALL WEEK 10 PREVIEW: ALABAMA SEEKS REVENGE ON LSU; FINAL BEDLAM SERIES GAME IN BIG 12
"And hoping that we get to enjoy some of those," Smart continued. "I'm hoping that we don't have any questions from Tyler in Spartanburg. I'm trying to avoid that."
Smart was referencing Swinney's five-minute rant on his Monday radio show that immediately went viral. 
Two days after Clemson dropped to 4-4 after a loss to NC State, a caller got Swinney riled up.
"So, I'm curious. Why are we paying you $11.5 million to go 4-4?" the caller asked Swinney after questioning his coaching hires and saying he sensed "arrogance." 
Swinney agreed to a new 10-year, $115 million contract in 2022 that runs through the 2031 college football season. 
"You're part of the problem, to be honest with you," Swinney responded.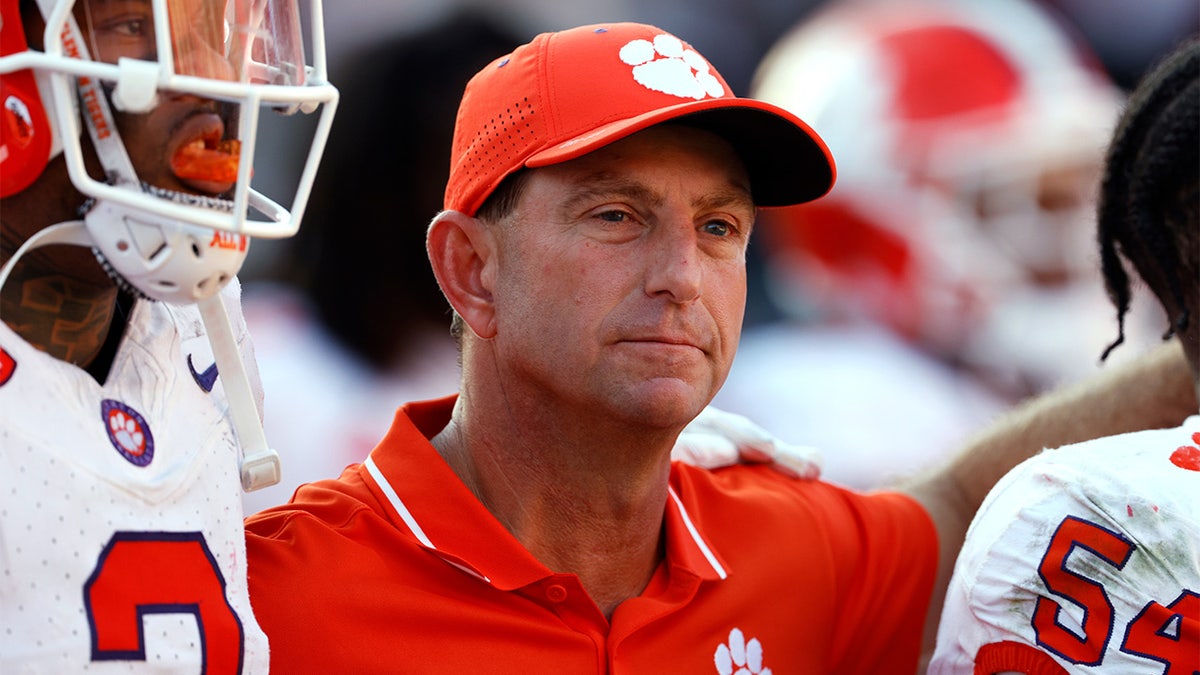 Head coach Dabo Swinney of the Clemson Tigers looks on following their game against the NC State Wolfpack at Carter-Finley Stadium on October 28, 2023, in Raleigh, North Carolina. NC State won 24-17.  (Lance King/Getty Images)
CLICK HERE FOR MORE SPORTS COVERAGE ON FOXNEWS.COM
"The appreciation, the expectation is greater than the appreciation," he continued. "And that's the problem. We've won 12 10-plus-win seasons in a row. That's happened three times in 150 years. So if you want to know why, Clemson ain't sniff a national championship for 35 years. We've won two in seven years. And there's only two other teams that can say that – Georgia and Alabama. OK?
"Is this a bad year? Ya, and it's my responsibility. Take 100% responsibility for it. But all this bullcrap you're thinking and all these narratives you read. . . . Listen, man, you can have your opinion all you want. And you can apply for the job. And good luck to you." 
The Tigers are 2-4 in ACC play and are in the middle of its worst season in over a decade. 
Despite the down year, Clemson has had an incredible run under Swinney, winning double-digit games every year since 2011 and winning the national championship in 2016 and 2018.
CLICK HERE TO GET THE FOX NEWS APP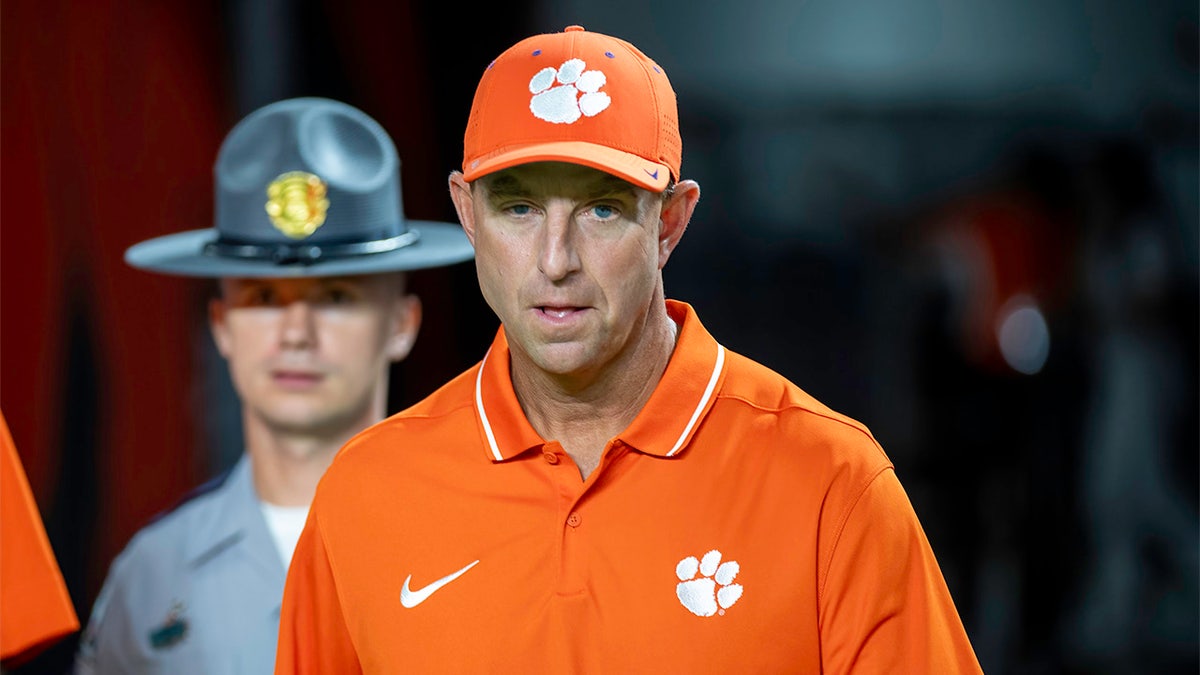 Clemson head coach Dabo Swinney walks onto the field before the college football game between the Clemson Tigers and the University of Miami Hurricanes on October 21, 2023, at the Hard Rock Stadium in Miami Gardens, FL.  (Doug Murray/Icon Sportswire via Getty Images)
 "And what's happened at Clemson is we've won so much. It used to be the fun is in the winning. Now, even when you win, people like you complain and criticize the coaches and question everything," Swinney said as he continued his rant. 
"To answer your question, I started as the lowest-paid coach in this freaking business," Swinney added. "And I'm where I am because I've worked my a– off. Every single day. And I ain't gonna let some smart a– kid get on this phone and create this stuff." 
Swinney and Clemson face No. 15 Notre Dame on Saturday while Smart and the No. 2 Bulldogs welcome Missouri to Athens as the Tigers seek their first win over a No. 1-ranked team in program history. 
Joe Morgan is a Sports Reporter for Fox News.