Frank Howard, a World Series champion, four-time All-Star and two-time home run champion, has died at the age of 87. 
The Washington Nationals were notified Monday by Howard's family of his death. A cause was not disclosed.
"Growing up a baseball fan in Washington D.C., Frank Howard was my hero," Nationals owner Mark Lerner said in a statement. "The towering home runs he hit into the stands at RFK Stadium gave him the nickname 'Capital Punisher,' but I'll always remember him as a kind and gentle man. The entire Lerner family would like to offer our thoughts and condolences to Frank's family during this difficult time. The world of baseball has truly lost a giant."
CLICK HERE FOR MORE SPORTS COVERAGE ON FOXNEWS.COM
Frank Howard of the Washington Senators poses for a photo circa 1960s. (Sporting News via Getty Images)
Howard was also nicknamed "Hondo," a slugger that totaled 382 career home runs, with the first coming in 1958 when he debuted for the Los Angeles Dodgers. 
He spent his first seven seasons in MLB with the Dodgers, where his 6-foot-7 frame smashed baseballs, which led to winning the Rookie of the Year award in 1960 when he hit 23 homers with a .268 batting average over 117 games. 
SMITHSONIAN SHOWCASING SIGNED ANTHONY FAUCI NATIONALS MASK: 'INFECTIOUS DISEASE SUPERSTAR'
But Howard's All-Star years came with the Washington Senators, reaching the prestigious game from 1968-1971, where he led the league in home runs in 1968 and 1970 with 44 dingers each season. 
Howard's best season was in 1970, when he hit .283/.416/.546 with league leads in homers, RBI (126) and walks (132). He would finish fifth in MVP voting that year.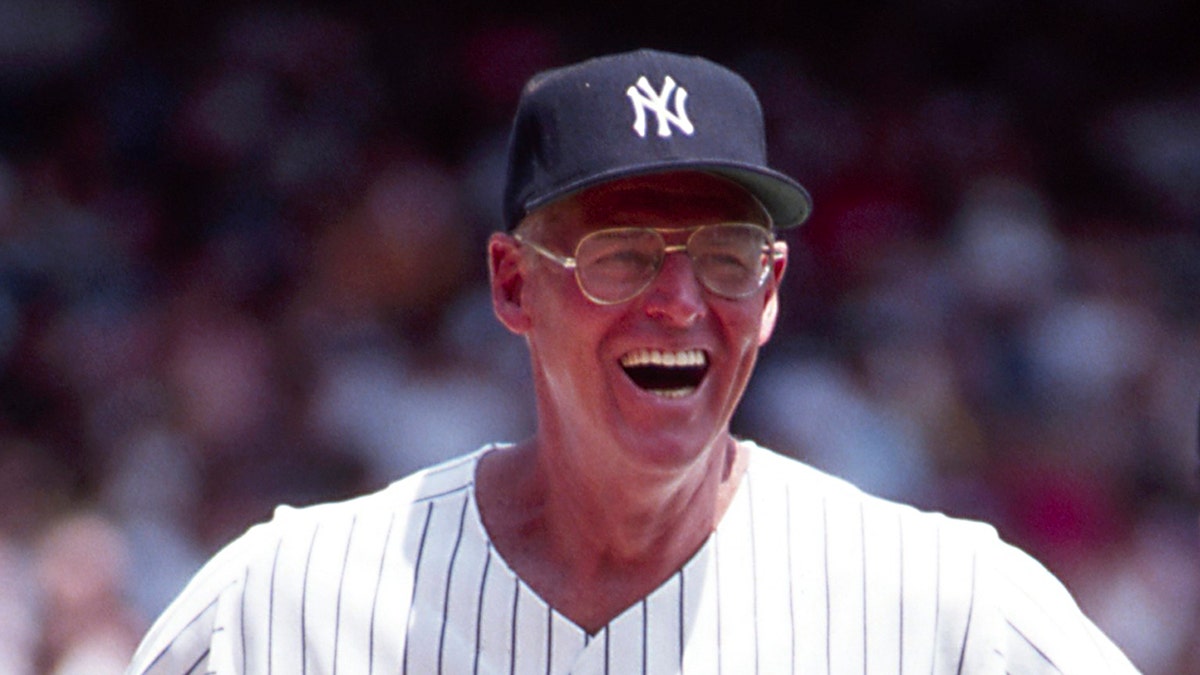 New York Yankees coach Frank Howard laughs during introductions before the game on the Annual Old Timers Day at Yankee Stadium in New York on July 11, 1992. (Steve Crandall/Getty Images)
"Frank was a legendary figure in this town and a player that D.C. baseball fans truly admired," Nationals general manager Mike Rizzo said. "I had the utmost respect for him both as a ballplayer and as a human being, and it was always a pleasure seeing him at Nationals Park. He was generous with his time and was never afraid to pass along his knowledge and wisdom."
Howard finished his playing career with the Detroit Tigers in 1973, but baseball would remain in his life for some time to come. 
"Hondo" went on to manage the San Diego Padres in 1981 and New York Mets in 1983, while also coaching for the Milwaukee Brewers, Seattle Mariners, New York Yankees and Tampa Bay Devils Rays over the years.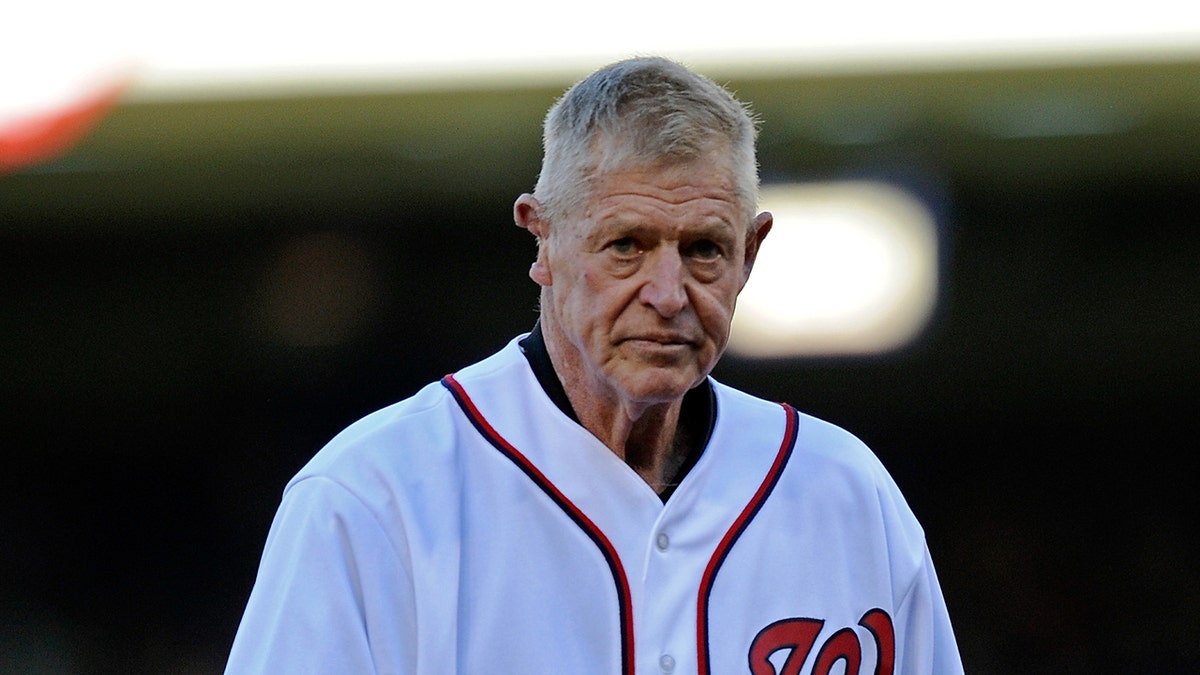 Former Washington Senators player Frank Howard waves to the fans before he throws out the first pitch prior to the Washington Nationals hosting the St. Louis Cardinals in Game Four of the National League Division Series at Nationals Park in Washington, D.C., on Oct. 11, 2012. (Patrick McDermott/Getty Images)
CLICK HERE TO GET THE FOX NEWS APP
The Nationals welcomed Howard back to D.C. in 2005 to place him in their Ring of Honor.
Scott Thompson is a sports writer for Fox News Digital.