Ricky Williams gained over 10,000 rushing yards in his NFL career, but he doesn't think he was meant to play football.
The former Miami Dolphins player spent 11 seasons in the league, earning a first-team All-Pro nod in 2002 when he rushed for a league-high 1,853 yards.
When he abruptly retired in 2004 after several positive drug tests, he realized what he was supposed to do in his life.
CLICK HERE FOR MORE SPORTS COVERAGE ON FOXNEWS.COM
Ricky Williams speaks onstage during the Austin City Limits Music Festival at Zilker Park Oct. 8, 2021, in Austin, Texas.  (Rick Kern/WireImage)
Williams said he traveled the world and realized that he was supposed to be a "messenger" when he returned.
"What was going on was I wasn't supposed to be a football player, but because I had so much talent early … I was being pushed in that direction," Williams told OutKick's Dan Dakich on "Dont @ Me." "And I just went along with it because there's so much success. And then, when I got to the NFL, there was so much money. But I realized since then that I have a much different calling.
"I was born to be a messenger, a teacher. So, when I retired in 2004, I naturally had an urge to travel around the world and see things, and the more I'd see, the more curious I got and the more I learned.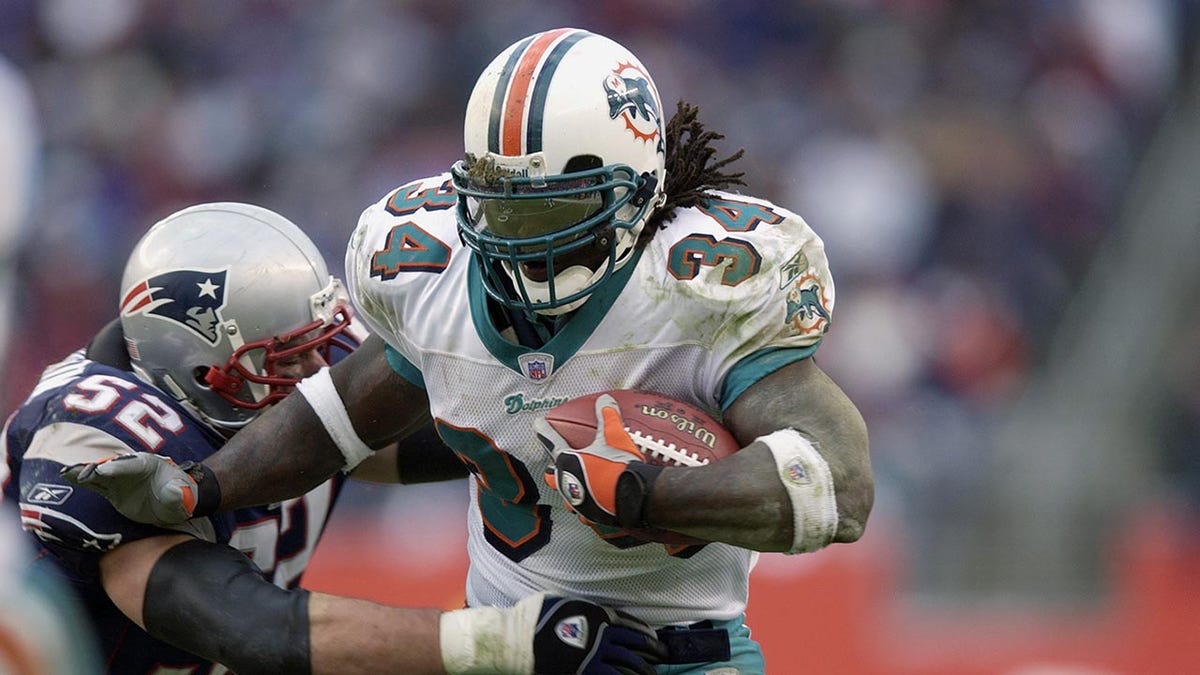 Ricky Williams (34) of the Miami Dolphins tries to get away from Ted Johnson (52) of the New England Patriots at Gillette Stadium Dec. 29, 2002, in Foxboro, Mass (Ezra Shaw/Getty Images)
SAINTS HEAD COACH INSINUATES CHRIS OLAVE WILL PLAY AFTER SPEEDING ARREST: 'NOT GOING TO MAKE ANY MORE OF IT'
"When I came back to the states, I realized that when I started talking about the things that I saw and the things that I learned, people were fascinated. And they wanted me to keep telling them more. So, I realized I'm a teacher."
Williams also said he met with a psychiatrist who helped him get reinstated in 2007 following a year-long suspension due to a positive drug test.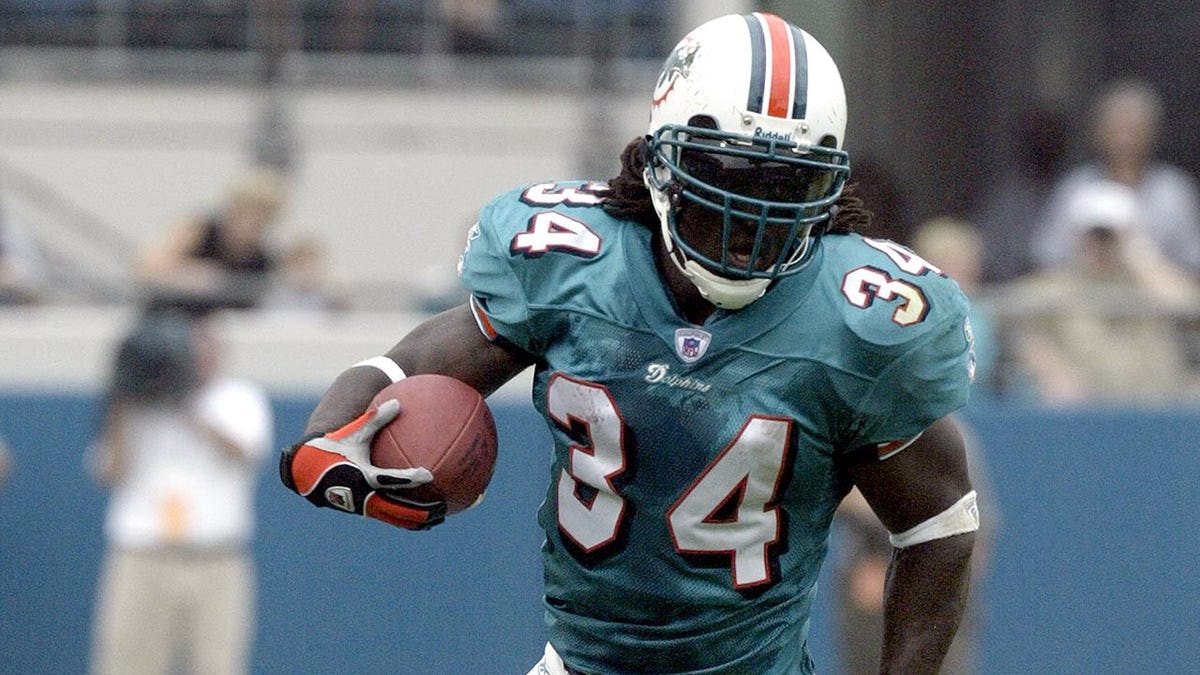 Ricky Williams of the Miami Dolphins runs with the ball during a game against the Jacksonville Jaguars Oct. 12, 2003, at Alltell Stadium in Jacksonville, Fla.  (Sporting News via Getty Images via Getty Images)
"He was the first person that actually asked me what was going on, and we had an amazing conversation," Williams recalled. "And he was able then to talk to the NFL and facilitate me coming back — being reinstated to the NFL so that I could finish my career out."
CLICK HERE TO GET THE FOX NEWS APP
Williams continues to be a cannabis advocate, most notably in the medical field.