Drew Dalman followed his father's footsteps – the Atlanta Falcons center's dad is a former offensive lineman for the San Francisco 49ers.
Chris Dalman won a Super Bowl with the Niners alongside Jerry Rice while blocking for Steve Young.
The older Dalman was a sixth-round pick in 1993, but still managed to start 64 of his 105 games played until he retired in 2000 to become an assistant coach and English teacher.
But knowing the average NFL career lasts around three years, Chris Dalman hung out a lot longer than most.
CLICK HERE FOR MORE SPORTS COVERAGE ON FOXNEWS.COM
Drew Dalman of the Atlanta Falcons walks off the field after the Bengals game at Paul Brown Stadium on Oct. 23, 2022, in Cincinnati, Ohio. (Justin Casterline/Getty Images)
So, as Drew Dalman tries to win a ring just like his dad, he has no one better to seek advice about sticking in the league as a veteran like his old man.
Of course, the Dalmans can probably speak a ton about blocking techniques, but no film session is the best advice father gave son. Rather, it's how the older Dalman was able to stick around in the league for eight seasons.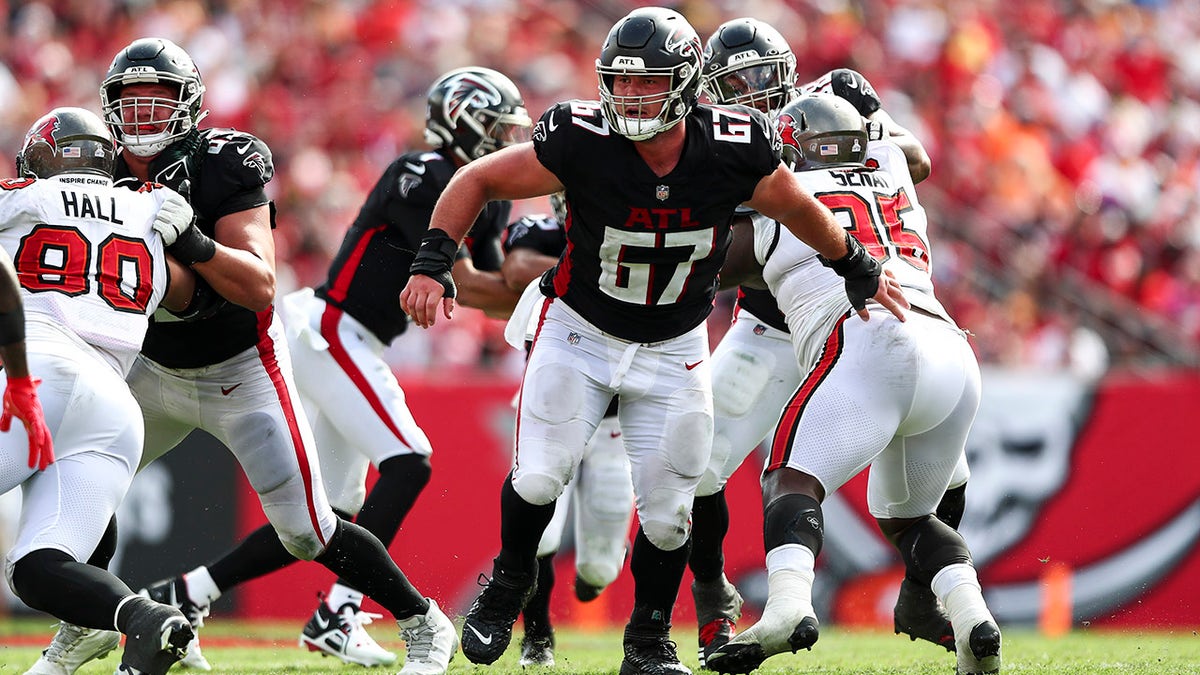 Drew Dalman of the Atlanta Falcons blocks during the Buccaneers game at Raymond James Stadium on Oct. 9, 2022, in Tampa, Florida. (Kevin Sabitus/Getty Images)
TYREEK HILL SAYS HE 'REALLY' WANTS TO BE A 'PORN STAR' WHEN HE RETIRES, LEAVES FELLOW WIDE RECEIVER SPEECHLESS
"[He taught me] how to craft a sustainable approach to your play and your development, and understanding that there is always improvement to be made, and that improvement is really only going to come from working at it, dedicating yourself to it, being critical of yourself and evaluating and all that," the younger Dalman told Fox News Digital in a recent interview. "Just learning that philosophy from him and how he approached that to improve over the course of your career is what I'm trying to emulate."
Dalman says he and the Falcons take that same approach into practice and film sessions as well. Being 2-1 and leading the division on the early season, they can't get complacent.
"I feel like the team is in a good spot," Dalman said. "Obviously, we're not happy with a loss [to the Detroit Lions]. Even though you're winning games, there's still a lot to improve on. I think Coach [Arthur] Smith has done a good job, the players on the team have done a good job of still examining our performance as subjectively as we can to continue to improve and not stagnate on the wins and learn from our losses and all that.
"The team is just motivated, ready to improve and continue to climb and want to get to where we want to go."
Bijan Robinson has been as advertised as the eighth overall pick, proving to be a huge help in the Falcons' pair of wins.. But in a sport that has devalued the position, some questioned taking the running back that high.
But Dalman didn't pay attention to any of the noise.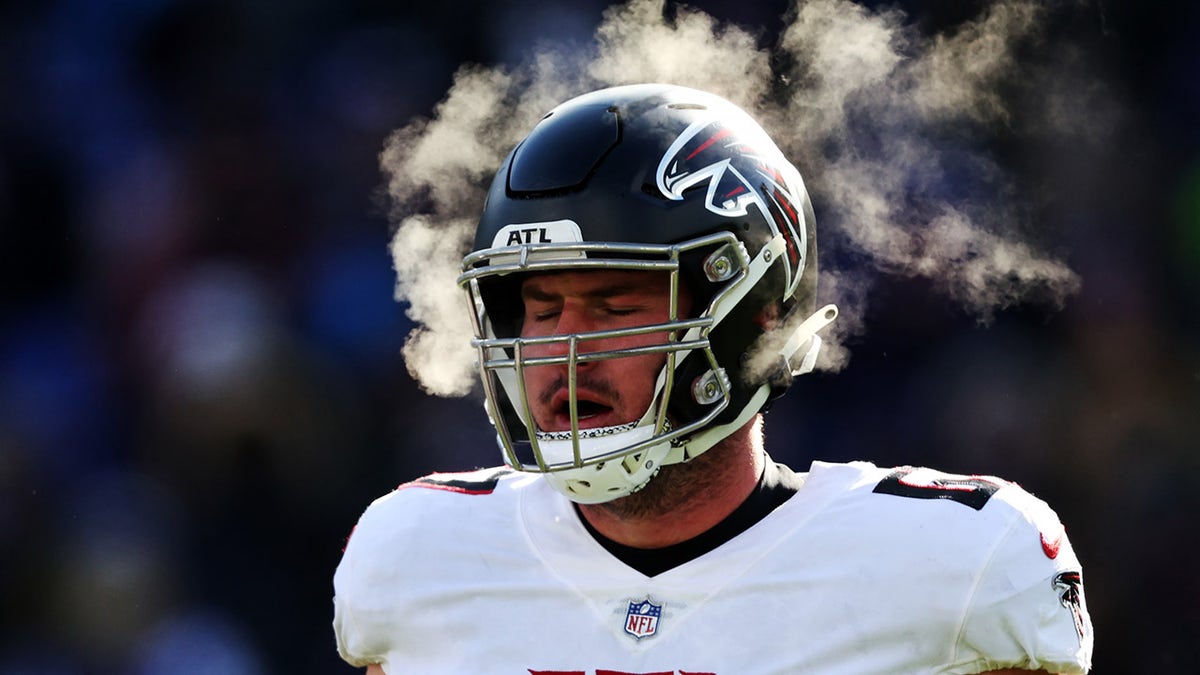 Center Drew Dalman of the Atlanta Falcons during the Ravens game at M&T Bank Stadium on Dec. 24, 2022, in Baltimore, Maryland. (Rob Carr/Getty Images)
CLICK HERE TO GET THE FOX NEWS APP
"I kind of bury my head in the sand most of the time when it comes to any kind of coverage or media and everything," he said. "I feel like we all trust the powers that be that make those decisions and all that. I don't think it was anything people were debating about. The people they bring in, we trust them."
"Bijan's an awesome guy, awesome teammate. His play speaks for itself. He's a great addition for the team, and we're happy to have him."
The Falcons head to London this weekend to take on the Jacksonville Jaguars, who are 1-2.