Arizona Wildcats guard Caleb Love recently returned to a gym he is familiar with, Cameron Indoor Stadium. 
Love grew accustomed to the hostile environment when he visited Duke's campus during his three-season stint with the North Carolina Tar Heels.
Although Love is no longer wearing Carolina Blue, he had a matchup against the Blue Devils circled on his calendar. 
"Obviously, it was on my mind for a little minute," Love said. "As soon as I had seen they were on the schedule, my eyes got bigger."
CLICK HERE FOR MORE SPORTS COVERAGE ON FOXNEWS.COM
Caleb Love of the Arizona Wildcats prepares to shoot a free throw near the end of a game against the Duke Blue Devils at Cameron Indoor Stadium Nov. 10, 2023, in Durham, N.C. Arizona won 78-73. (Lance King/Getty Images)
The Wildcats held on for 78-73 win over Duke Friday. After the game, he started waving in an emphatic goodbye to the irate home team fans.
The Wildcats made a strong statement by dominating the glass and coming up with multiple key plays down the stretch.
But the win over second-ranked Duke likely meant just a little extra for Love considering he transferred from North Carolina to Arizona earlier this year.
HAWKEYES STAR CAITLIN CLARK GOES OFF FOR 44 POINTS AGAINST VIRGINIA TECH: 'GENERATIONAL PLAYER'
Love finished the game with 11 points, making all four of his shots from the free throw line. He was also responsible for the game-sealing steal in the game's final seconds.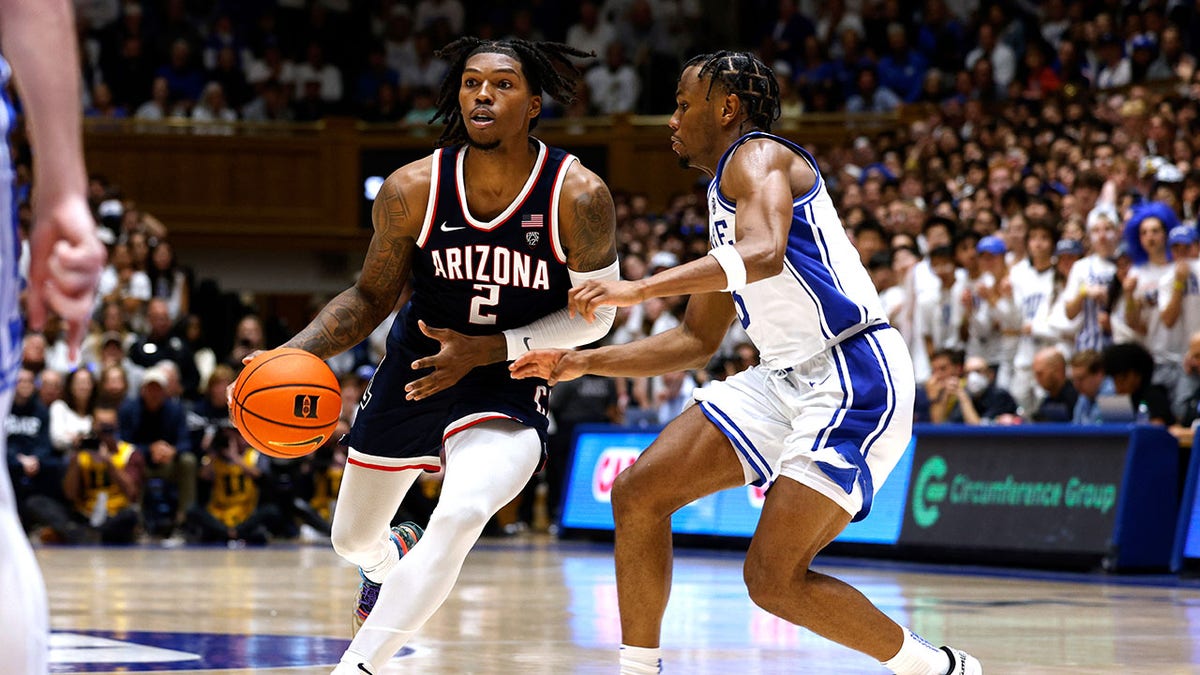 Caleb Love (2) of the Arizona Wildcats moves the ball against Jeremy Roach (3) of the Duke Blue Devils during the second half of a game at Cameron Indoor Stadium Nov. 10, 2023, in Durham, N.C. Arizona won 78-73.  (Lance King/Getty Images)
Love may have taken his talents to Arizona, but he is still connected to his former school. 
"That's what I am. Tar Heel for life. … I still have love for Tar Heel nation," said Love.
Love's dynamic shot-making ability helped lead the Tar Heels to a stunning victory over Duke in 2022 in legendary coach Mike Krzyzewski's emotional final home game.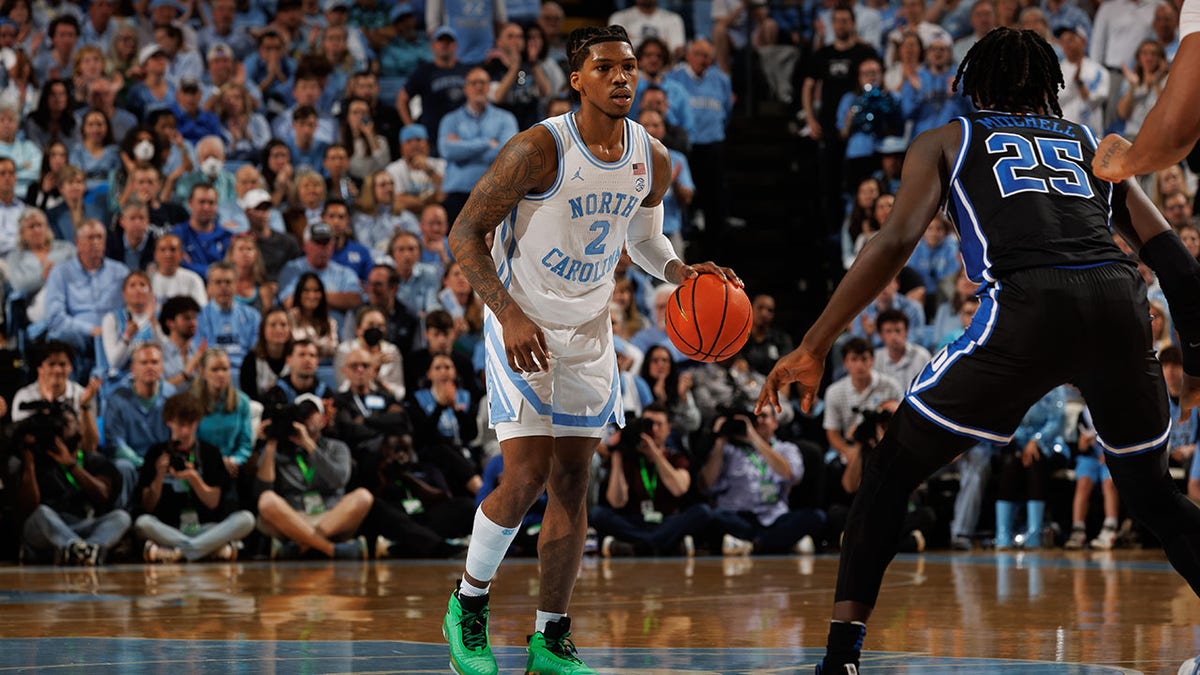 Caleb Love (2) of the North Carolina Tar Heels dribbles during a game against the Duke Blue Devils March 4, 2023, at the Dean Smith Center in Chapel Hill, N.C. (Peyton Williams/UNC/Getty Images)
One month later, Love hit a dagger 3-pointer in the final minute among his game-high 28 points as UNC took down Duke in the Final Four and sent Coach K into retirement.
CLICK HERE TO GET THE FOX NEWS APP
The win improved the Wildcats to 2-0 early in the college basketball season. Duke dropped to 1-1.
The Associated Press contributed to this report.
Chantz Martin is a sports writer for Fox News Digital.