The sports world clearly has different opinions on Caleb Williams getting emotional on Saturday night.
After his USC Trojans lost a high-scoring affair to Washington over the weekend, Williams jumped into the stands and shed tears alongside members of his family.
The viral moment prompted criticism of Williams, the defending Heisman Trophy winner and a candidate to become the first overall selection in next year's NFL Draft. 
Some critics argued the moment with his family could hurt his draft stock. But that notion is preposterous, says Donovan McNabb.
CLICK HERE FOR MORE SPORTS COVERAGE ON FOXNEWS.COM
Caleb Williams of the USC Trojans during warmups before the Arizona Wildcats game at United Airlines Field at the Los Angeles Memorial Coliseum on Oct. 7, 2023. (Katelyn Mulcahy/Getty Images)
The six-time Pro Bowler said on his podcast "The Five Spot" that there was nothing wrong with Williams getting emotional following the 52-42 loss, even going as far as to hint at hypocrisy out of football fans.
"To me, personally, we want our players to be vulnerable. We want our players to be up front. We want our players to show emotion. When they do show emotion, now they become targets for everyone to now start throwing darts at them because they are emotional, as they call them 'super sensitive,'" McNabb said.
The Philadelphia Eagles great said it maybe could have been a moment that happened in private, but it is what it is.
McNabb also shot down any takes that the moment should hurt his draft stock.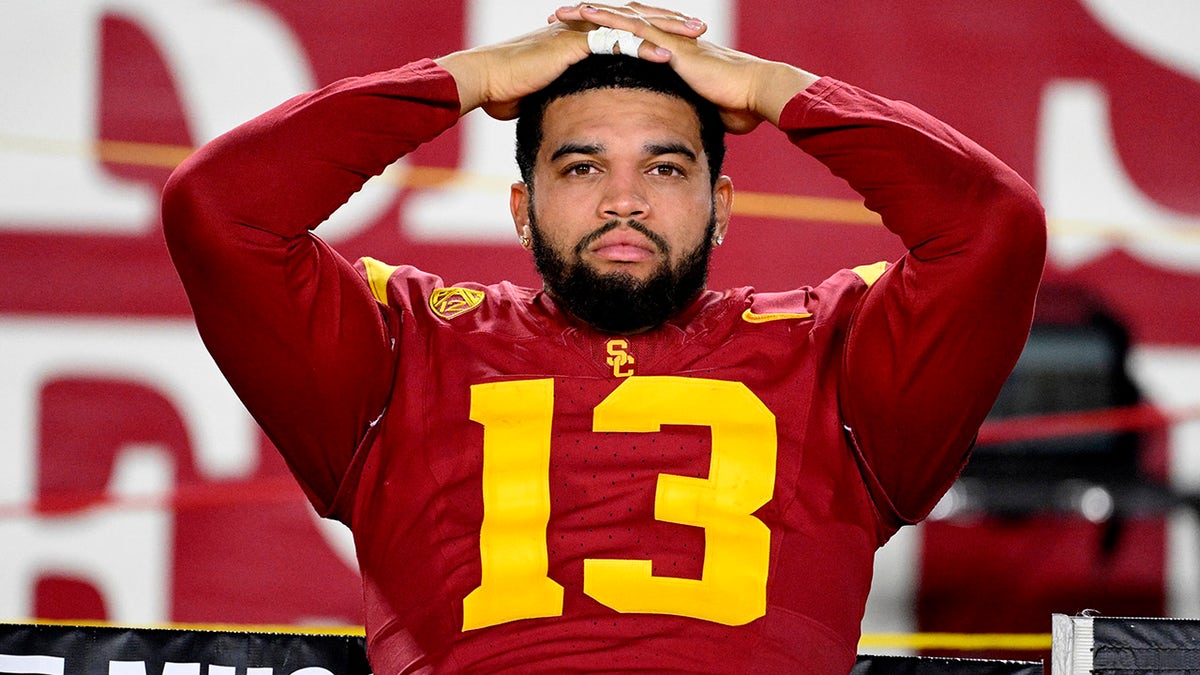 Quarterback Caleb Williams sits alone on the bench after the Utah Utes defeated the USC Trojans 34-32 at the Los Angeles Memorial Coliseum on Oct. 21, 2023. (Keith Birmingham/MediaNews Group/Pasadena Star-News via Getty Images)
3 BIG TEN SCHOOLS SHARED MICHIGAN SIGNALS AHEAD OF LAST YEAR'S CONFERENCE TITLE GAME: REPORT
"I didn't have a problem with it. People are talking about it should hurt his draft status, which it should not hurt his draft status. Because on the field, he's one of the best players in college football. He's a leader, he prepares well, and he's out there playing from the pocket and outside the pocket which he's a premiere talent."
Williams went 27-for-35 for 312 yards and three touchdowns, but it wasn't enough because the Trojan defense allowed 52 points and 256 yards and four touchdowns to Huskies running back Dillon Johnson.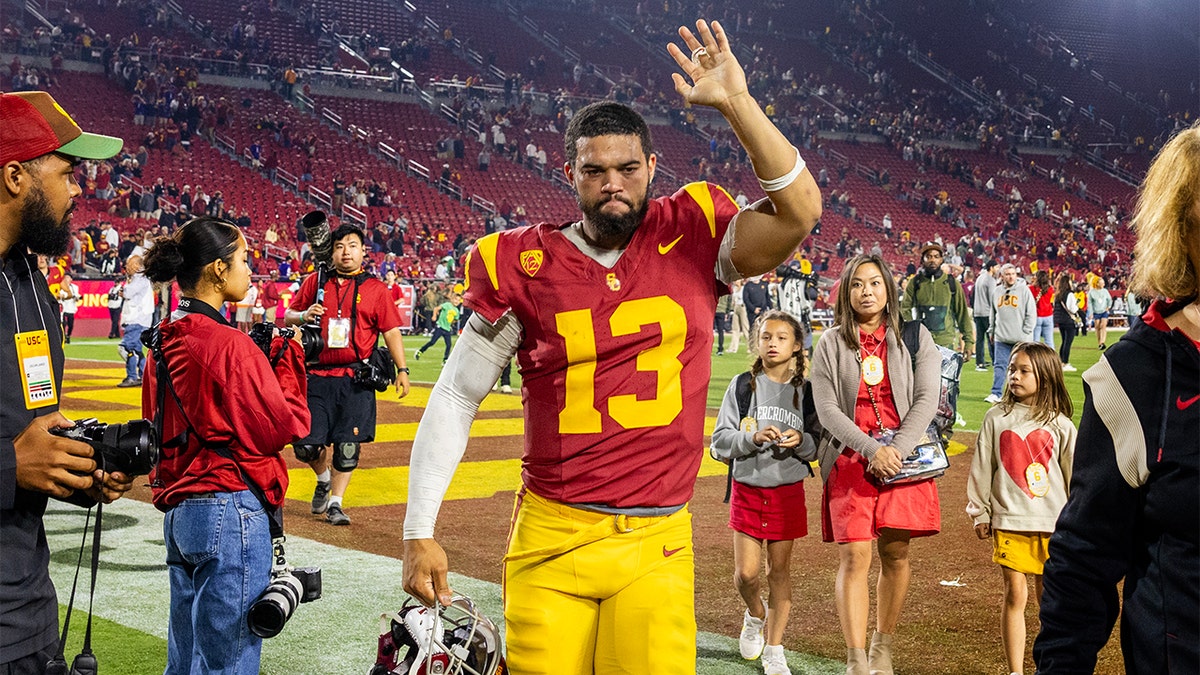 USC quarterback Caleb Williams waves to fans while leaving the field after the Trojans' 52-42 loss to Washington at Los Angeles Memorial Coliseum on Nov. 4, 2023. (Gina Ferazzi/Los Angeles Times via Getty Images)
CLICK HERE TO GET THE FOX NEWS APP
The loss likely knocked USC out of the Pac-12 title picture. USC travels to No. 6 Oregon this weekend, where the Ducks are a two-touchdown favorite.