Dick Drago, a former pitcher who played 13 years among five teams in the major leagues, has died. He was 78.
The Boston Red Sox confirmed Drago's death on X on Saturday.
CLICK HERE FOR MORE SPORTS COVERAGE ON FOXNEWS.COM
"We're saddened by the passing of Dick Drago, a staple of the 70's Red Sox pitching staff and a beloved teammate," the team wrote. "We extend our sympathies to the Drago family."
"We mourn the passing of Dick Drago, a member of the inaugural 1969 Royals, and send our condolences to his family and loved ones," the Kansas City Royals added on X.
Dick Drago of the Red Sox pitches against the Cincinnati Reds during the World Series at Fenway Park in Boston, Massachusetts, in October 1975. (Focus on Sport via Getty Images)
Drago died in Florida from complications from surgery, the Boston Globe reported.
He made his major league debut with the Royals in 1969 and played until 1981. He appeared in games for the California Angels, Baltimore Orioles and Seattle Mariners as well.
YANKEES GM BRIAN CASHMAN DEFENDS TEAM'S PROCESS IN EXPLETIVE-FILLED RANT: 'I THINK WE'RE PRETTY F—ING GOOD'
Drago earned American League Cy Young Award votes in the 1971 season. He was 17-11 with a 2.98 ERA in 35 games. He had 15 complete games, four shutouts and 109 strikeouts that season. Oakland Athletics pitcher Vida Blue won the honor that year as well as the American League MVP award.
He started to move to the bullpen during his first stint with the Red Sox in 1974.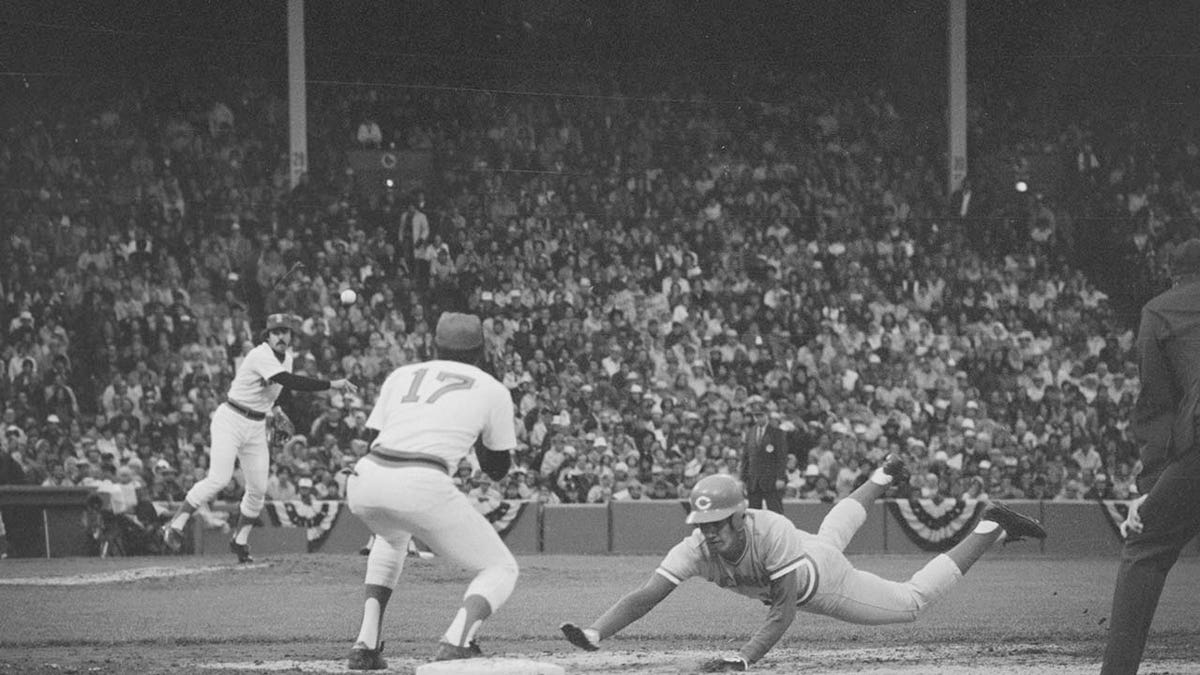 Red Sox pitcher Dick Drago, left, tries picking off Dave Concepcion at first base in the ninth inning of the World Series. (Getty Images)
Drago made his lone World Series appearance in 1975 against the Cincinnati Reds. He pitched in Game 6 – considered to be the greatest game ever played. He pitched three innings, allowing one hit and striking out one. The Red Sox won Game 6 in 12 innings but lost in Game 7.
CLICK HERE TO GET THE FOX NEWS APP
He finished his career after the 1981 season with the Mariners. He finished with 987 strikeouts and a 3.62 ERA in 519 appearances.
Ryan Gaydos is a senior editor for Fox News Digital.