As the conflict between Israel and Hamas approaches the end of its fourth week, support for Palestinians has been seen across the world.
Marches and rallies have been held in support of Palestine, with calls for a ceasefire, as Israel has continued to respond after the October 7 attacks that saw Hamas indiscriminately kill civilians while taking others' hostage. 
Palestinian flags are fluttered outside the headquarters of Argentina's Football Association (AFA) in Buenos Aires on November 13, 2019, during a protest demanding the cancelation of a FIFA friendly football match between Argentina and Uruguay, planned to take place in Tel Aviv, Israel, on November 18.  (JUAN MABROMATA / AFP) (Photo by JUAN MABROMATA/AFP via Getty Images)
Over the weekend, hundreds of thousands of people rallied to show support for Palestinians in cities across Europe, Asia and the Middle East, according to Reuters. 
MLB, TEAM ISRAEL PITCHER SADDENED OVER HAMAS ATTACK REACTIONS: 'NOT A GOOD SHOWING FOR HUMANITY'
Former NBA basketball player Enes Kanter Freedom took to X on Friday with questions for Palestinian supporters. 
"To those raising Palestinian flags around the world; As a proud Muslim, I have an honest question!!!" Kanter Freedom posted. 
"Where were you when ISIS was launched in the name of 'Islam', and beheaded tens of thousands of Arabs in Libya, Syria and Iraq?" Kanter Freedom asked. "Why didn't you take it to the streets, raise their flags, condemn the terror or call for a ceasefire? Where were you in the last decade when Arab countries killed and starved out more than 400,000 Yemenis? I didn't see any of you take it to the streets, raise the Yemeni flag, condemn the terror or call for a ceasefire? When millions of Arabs are slaughtered by other Arabs, you say absolutely nothing?"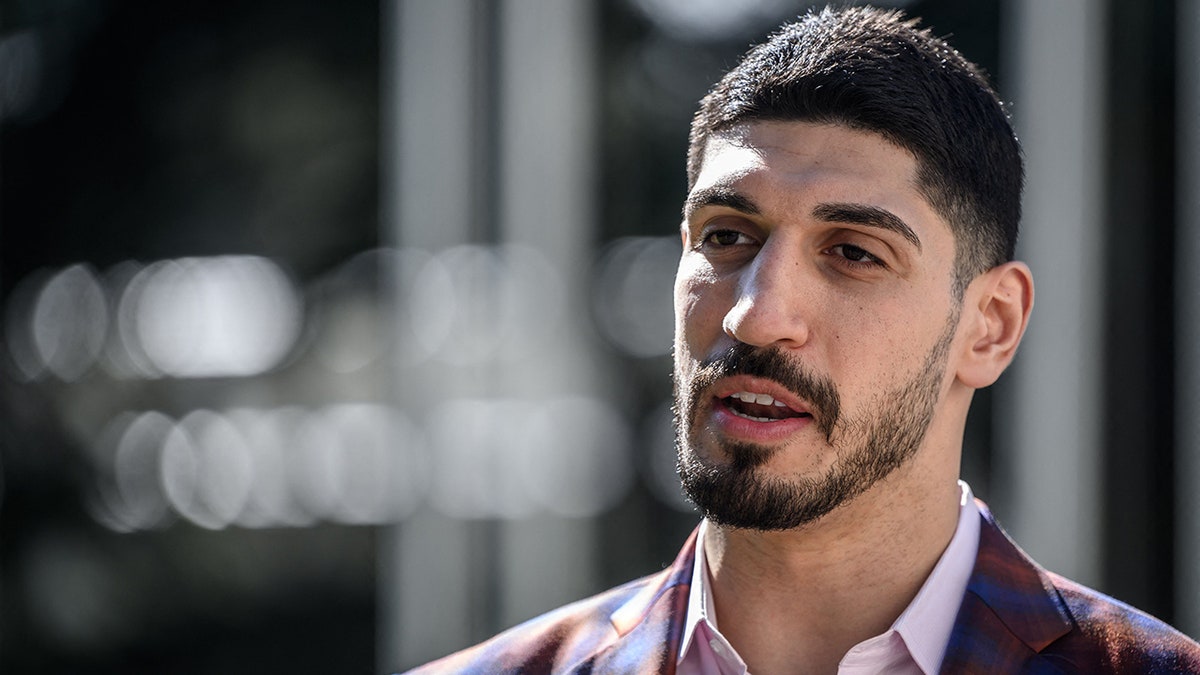 American basketball player Enes Kanter Freedom speaks during an interview with AFP at the United Nations Office in Geneva on April 5, 2022. (FABRICE COFFRINI/AFP via Getty Images)
Kanter Freedom asked why those raising Palestinian flags were "so silent then" yet "so loud now."
CLICK HERE FOR MORE SPORTS COVERAGE ON FOXNEWS.COM
"I'm a proud Muslim, and I stand with my Muslim brothers and sisters around the world," the post added. "I'm praying for innocent people in Palestine everyday but your hypocrisy is killing me!!"
Kanter Freedom has long advocated for human rights around the world, turning his attention toward China in October 2021 while calling the leader of the Chinese Communist Party a "brutal dictator" as he advocated for an independent Tibet. 
Kanter Freedom would continue his campaign throughout the first few months of the 2021-22 NBA season, calling out Nike, the NBA and superstar LeBron James for turning a blind eye toward China's human rights abuses. 
On the day that Hamas attacked Israel, Kanter Freedom strongly condemned the attack while expressing solidarity with the victims and their families. 
"I've been closely monitoring what's going on in the Middle East," Kanter Freedom said in part to Fox News Digital. "I've come across numerous messages, and I believe that it's very important to address the situation in Israel with clarity. What is happening there is undeniably barbaric, acts of terrorism that cannot be softened with 'buts' or additional justifications.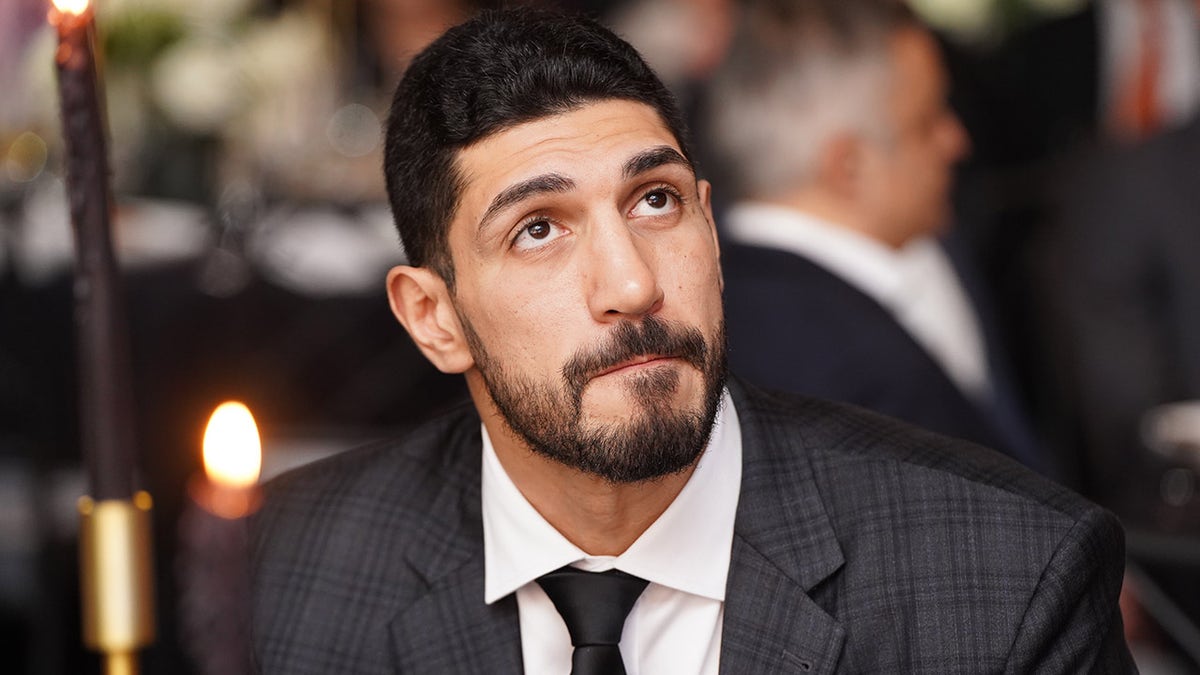 Enes Kanter Freedom attends the Algemeiner 50th Anniversary J100 Gala at The Ziegfeld Ballroom on November 29, 2022, in New York City. (Jared Siskin/Patrick McMullan via Getty Images)
CLICK HERE TO GET THE FOX NEWS APP
"The loss of innocent lives can never be justified by any means. It's crucial to emphasize that these events have nothing to do with Islam. In fact, Islam teaches that taking the life of one innocent person is equal to killing entire humanity. We have to condemn these actions and stand in solidarity with the innocent people in Israel. Many of my Palestinian friends are not supporting Hamas, each act of Hamas terrorism; taking away hopes for peace in the region." 
Kanter Freedom has not played in the NBA since being waived by the Houston Rockets in February 2022 and told Fox News Digital in April that no team had reached out to him or his agent to inquire about his services. 
Joe Morgan is a Sports Reporter for Fox News.