The Philadelphia Eagles, perhaps more than any other team in the NFL, have mastered the rugby style quarterback sneak. 
On short yardage plays, quarterback Jalen Hurts typically lines up under center with two or three players behind him. 
He takes the snap, the offensive line surges forward and Hurts gets a big push from behind. The Eagles will often get the yardage they need for a first down, and some have called on the league to remove the play from the game.
On Wednesday, Hurts was asked if he thought the "push play" should be banned.
CLICK HERE FOR MORE SPORTS COVERAGE ON FOXNEWS.COM
Jalen Hurts (1) of the Philadelphia Eagles sneaks during the second quarter against the Tampa Bay Buccaneers at Raymond James Stadium Sept. 25, 2023, in Tampa, Fla. (Mike Carlson/Getty Images)
"I have no thoughts on it," Hurts said. "We're the only people that's doing it as well as we are. You know, heard a guy wanted me hurt for it, too."
EAGLES FIND SUCCESS WITH 'TUSH PUSH;' TIGHT END REVEALS HOW OTHER TEAMS COULD STOP IT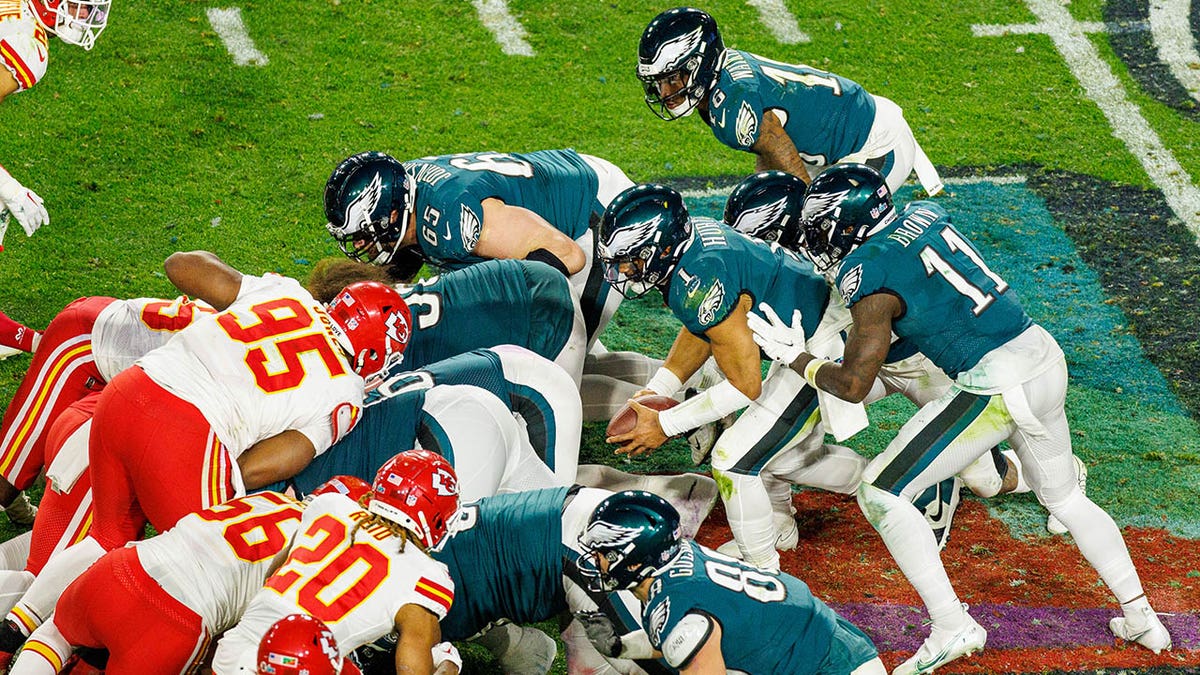 Philadelphia Eagles quarterback Jalen Hurts (1) runs a quarterback sneak during the 2023 Super Bowl against the Kansas City Chiefs Feb. 12, 2023, at State Farm Stadium in Glendale, Ariz. (Adam Bow/Icon Sportswire via Getty Images)
The play has been legal since 2005, after the NFL removed language from its rule book that prohibited pushing offensive players.
Eagles tight end Dallas Goedert has done his best to execute the play.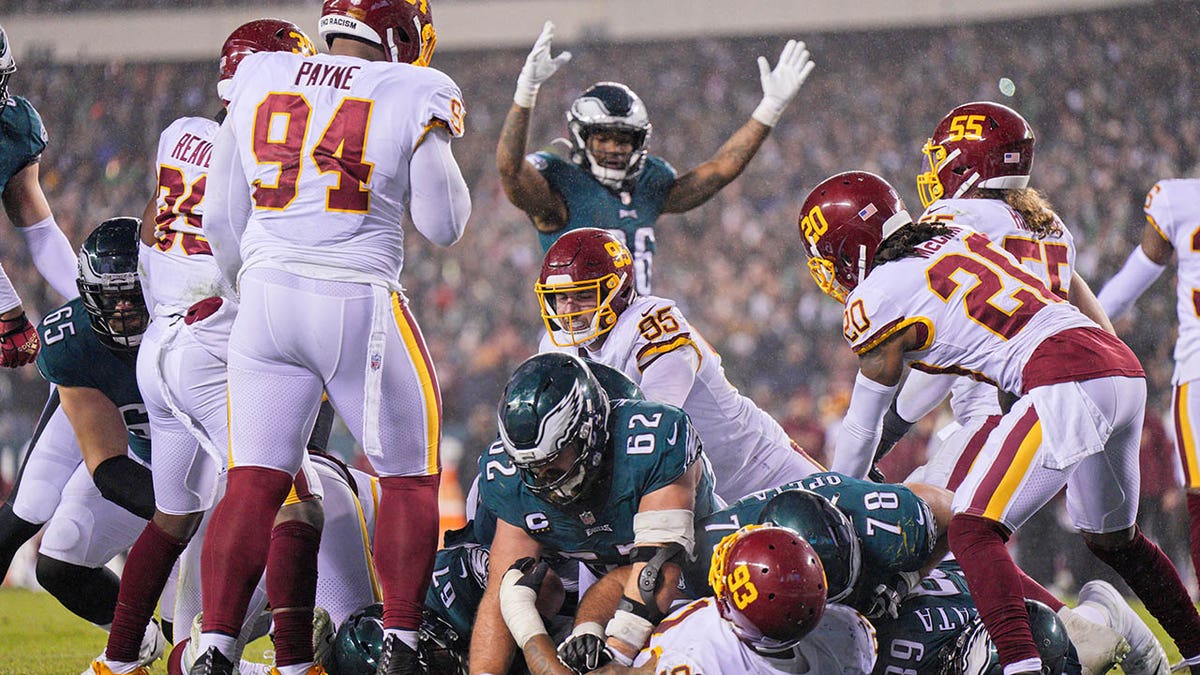 Philadelphia Eagles quarterback Jalen Hurts (1) scores on a quarterback sneak during a game against the Washington Football Team Dec. 21, 2021, at Lincoln Financial Field in Philadelphia. (Andy Lewis/Icon Sportswire via Getty Images)
CLICK HERE TO GET THE FOX NEWS APP
"Obviously, it's a play that we've had a lot of success with over the last few years, and it's just a physical play," he said. "Jalen does a good job finding the weak spot of the zone. They were trying to jump over the pile today, but I was ready for that in the back. If we need a yard, we're gonna get a yard with our O-line. … Jalen is gonna fight for it."
Fox News' Ryan Gaydos and The Associated Press contributed to this report.
Chantz Martin is a sports writer for Fox News Digital.