Miami Dolphins star Tyreek Hill offered a grim prediction about the future on social media in reaction to a steamer's latest video.
IShowSpeed, 18, was seen doing a Coca-Cola and Mentos challenge on one of his streams. For whatever reason, he had what appeared to be a condom over his head while he was doing it. As the beverage began to bubble up, Speed stuffed the drink in between his face and the condom.
CLICK HERE FOR MORE SPORTS COVERAGE ON FOXNEWS.COM
Tyreek Hill talks to the media during a Miami Dolphins press conference at PSD Bank Arena on November 02, 2023 in Frankfurt am Main, Germany. (Alex Grimm/Getty Images)
Speed appeared to be gasping for air when the condom broke. The clip was posted onto X, and Hill offered his reaction.
"Our kids generation is screwed smh," he wrote.
Speed, whose real name is Darren Watkins Jr., has a huge social media following. He has 21.6 million subscribers on YouTube alone. Additionally, he had 13.8 million on Instagram and about 263,000 on Twitch.
CHIEFS' PATRICK MAHOMES REVEALS ODD SUPERSTITION THAT INVOLVES GAME DAY ATTIRE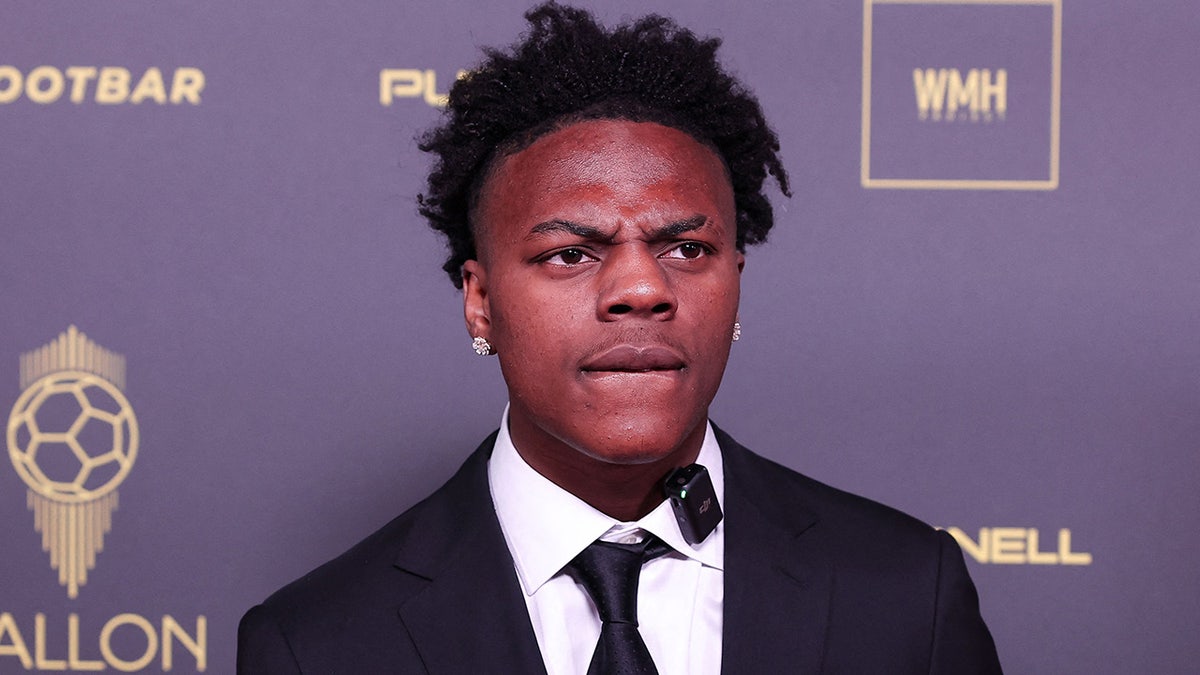 US Youtuber Darren Jason Watkins Jr aka IShowSpeed poses prior to the 2023 Ballon d'Or France Football award ceremony at the Theatre du Chatelet in Paris on October 30, 2023. (FRANCK FIFE/AFP via Getty Images)
Last year, he won the Streamy Award for breakout streamer and signed an exclusive deal with Rumble to collaborate with fellow influencer Kai Cenat. He also made an appearance at Rolling Loud earlier this year and donated $50,000 to the victims of the Turkey-Syria earthquakes back in February.
Hill usually streams his Madden and Fortnite endeavors on Twitch.
The Dolphins star has more than 97,000 followers on the social media platform.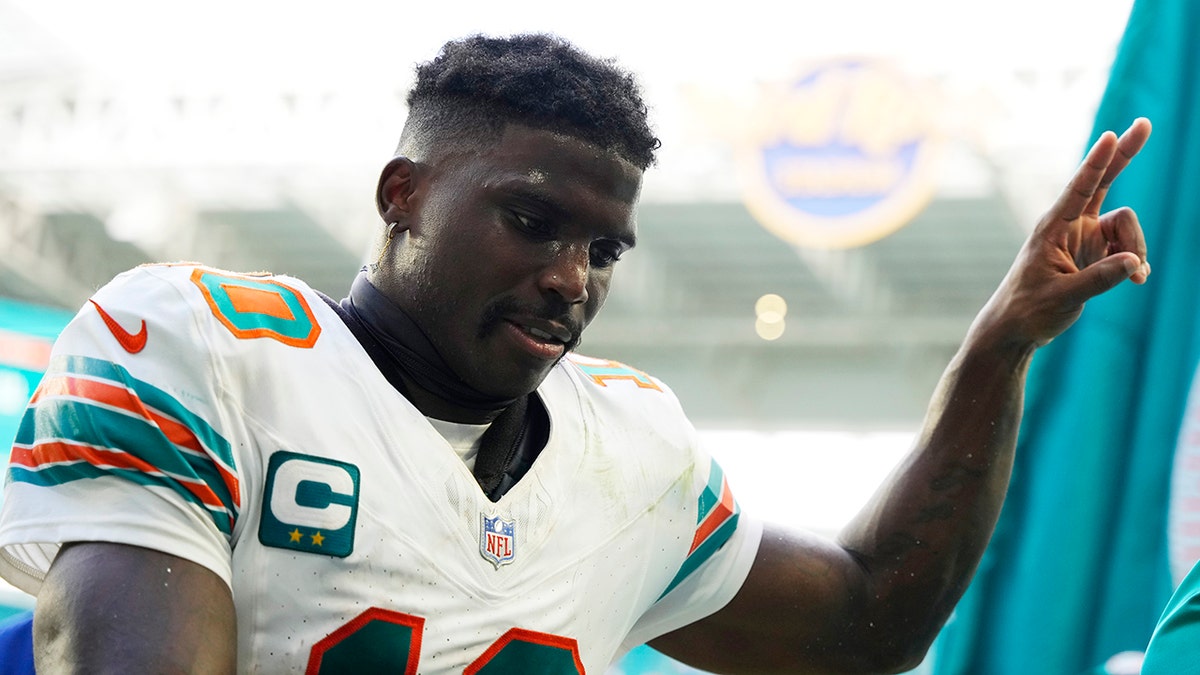 Tyreek Hill #10 of the Miami Dolphins gestures towards fans after his team's 31-17 win against the New England Patriots at Hard Rock Stadium on October 29, 2023 in Miami Gardens, Florida. (Rich Storry/Getty Images)
CLICK HERE TO GET THE FOX NEWS APP
Miami is coming off of a bye week and will host the Las Vegas Raiders on Sunday afternoon.
Ryan Gaydos is a senior editor for Fox News Digital.