Former NFL quarterback Devlin Hodges has joined a group that has taken displeasure in soccer star Megan Rapinoe's comments about "there isn't" a God. 
In the final match of her professional career, Rapinoe said that a potential Achilles injury that she suffered was "proof that there isn't" a God. 
"I'm not a religious person or anything and if there was a God, like, this is proof that there isn't," Rapinoe said during the post-game interview. "This is f—-d up. It's just f—-d up. Six minutes in, and I eat my Achilles."
CLICK HERE FOR MORE SPORTS COVERAGE ON FOXNEWS.COM
Jul 30, 2023; Auckland, NZL; United States forward Megan Rapinoe (15) answers questions from journalists during a U.S. soccer press conference amid the 2023 FIFA Women's World Cup. (Jenna Watson-USA TODAY Sports)
Hodges saw the video clip and commented on his X account.
"Wow. For those seeing this," Hodges began his post. "Just know there is a God and he has wonderful plans for those that believe in him!"
MEGAN RAPINOE SAYS CHAMPIONSHIP INJURY 'PROOF' THERE ISN'T A GOD
Hodges wasn't the only one to comment on Rapinoe's thoughts.
Former ESPN anchor Sage Steele said that Rapinoe's comments were "narcissism at its finest."
Rapinoe continued to detail her Achilles injury after the final match of her career. 
"Everyone is always like, 'Who kicked me?'" she said, via The Seattle Times. "And obviously, no one was even around me, and I was pressing. That's what it felt like. Just a huge pop and I can't even feel where the Achilles is, but pretty sure I tore my Achilles. The worst possible outcome.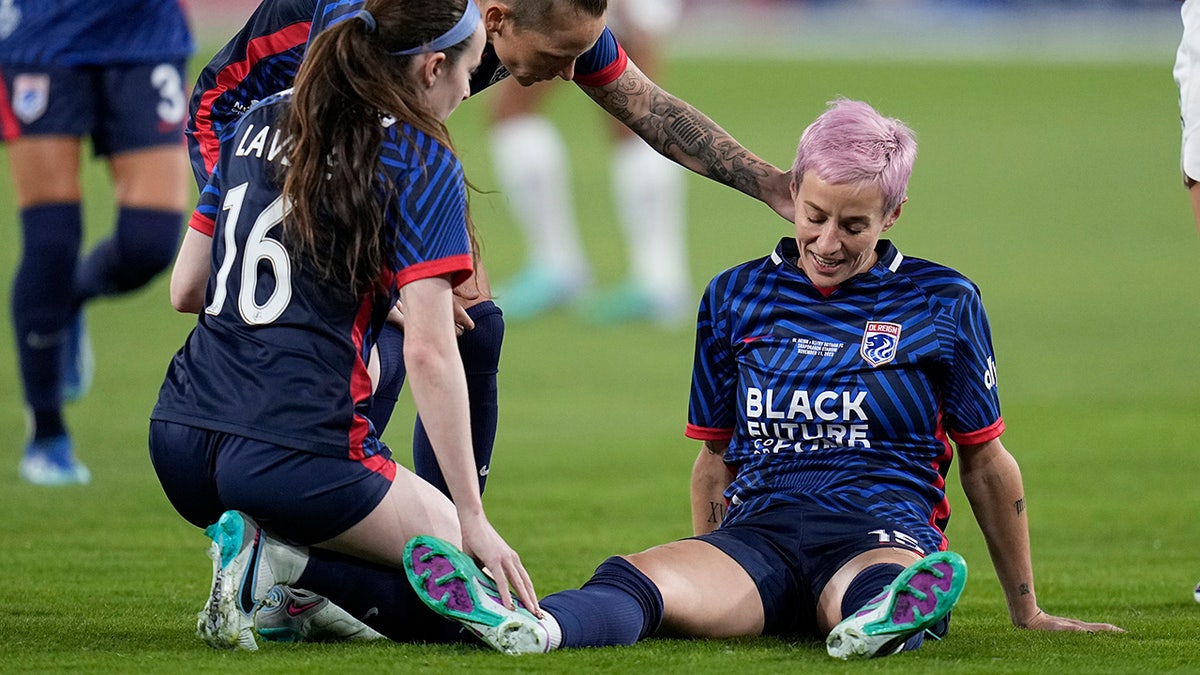 OL Reign forward Megan Rapinoe, right, stays down after an injury as teammates midfielder Rose Lavelle (16) and midfielder Jess Fishlock, center, check on her during the first half of the NWSL Championship soccer game against NJ/NY Gotham, Saturday, Nov. 11, 2023, in San Diego. (AP Photo/Gregory Bull)
"Thank God I have a f—ing deep well of a sense of humor. It's devastating to go out in a final so early."
Rapinoe's OL Reign fell to Gotham FC, 2-1, with Lynn Williams and Esther Gonzalez scoring for the latter. Rose Lavelle, a fellow USWNT teammate of Rapinoe, scored for OL Reign. 
In 18 matches this season, Rapinoe has tallied four goals and five assists. Rapinoe and the USWNT came off a disappointing Women's World Cup earlier this year, which was her final international play as well. 
The USWNT, going for a World Cup record three straight victories in a row, surprisingly lost to Sweden via penalty kicks in the round of 16. It was a massive loss for the team, and Rapinoe's tenure with the squad went out unceremoniously.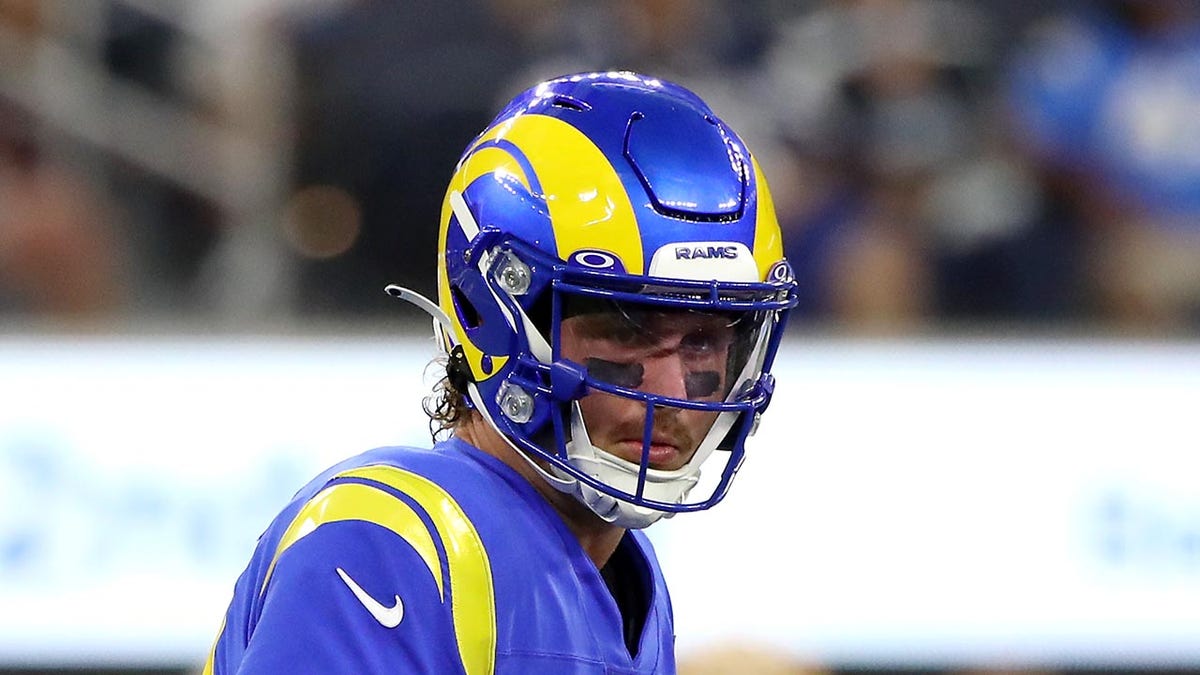 Devlin Hodges #19 of the Los Angeles Rams looks on before the snap against the Los Angeles Chargers during the first quarter during the preseason game at SoFi Stadium on August 14, 2021 in Inglewood, California. (Katelyn Mulcahy/Getty Images)
CLICK HERE TO GET THE FOX NEWS APP
In 203 appearances for the U.S. over her career, Rapinoe totaled 63 goals and 73 assists with two World Cup victories. 
Scott Thompson is a sports writer for Fox News Digital.