Charles Barkley, a Naismith Basketball Hall of Famer and a member of the NBA's 75th Anniversary All-Time Team, certainly understands what it takes to be great in sports.
Barkley is known for being outspoken about a variety of topics across the sports landscape, and he recently made a bold prediction about what Deion Sanders will accomplish at Colorado.
Barkley touched on Sanders and the Buffaloes during an appearance on "The Next Round," saying it was "easiest game to bet in the history of college football." Colorado's football program has largely struggled in recent years, but Sanders oversaw a major roster overall by using the transfer portal. 
Sanders will still need some time to build up the roster, and Barkley said once Coach Prime has had more time to bring in more recruits he will win big games.
CLICK HERE FOR MORE SPORTS COVERAGE ON FOXNEWS.COM
Charles Barkley is honored for being selected to the NBA 75th Anniversary Team at the All-Star Game at Rocket Mortgage FieldHouse in Cleveland, Ohio, on Feb. 20, 2022. (Kyle Terada-USA Today Sports)
"I think he will definitely win a national championship somewhere," Barkley declared. "He don't even have his own players yet."
DEION SANDERS SAYS HE'LL 'DO WHAT'S BEST FOR MY KIDS' REGARDING NFL DRAFT TALK
Barkley also described Sanders as a "wonderful person" and praised the NFL legend for making sure his players took their education seriously.
"He's gonna create men," Barkley continued, "I mean, obviously he wants to win, but he's going to create grown men. And that's why I love the guy."
"Once he start recruiting, man – I don't know if it's going to be in Colorado, I'll be honest with you. And him coming to the SEC, I'll tell you that, right now, that's my worst nightmare. Because if he screw around and get to one of these warm weather climates, the rest is going to be history."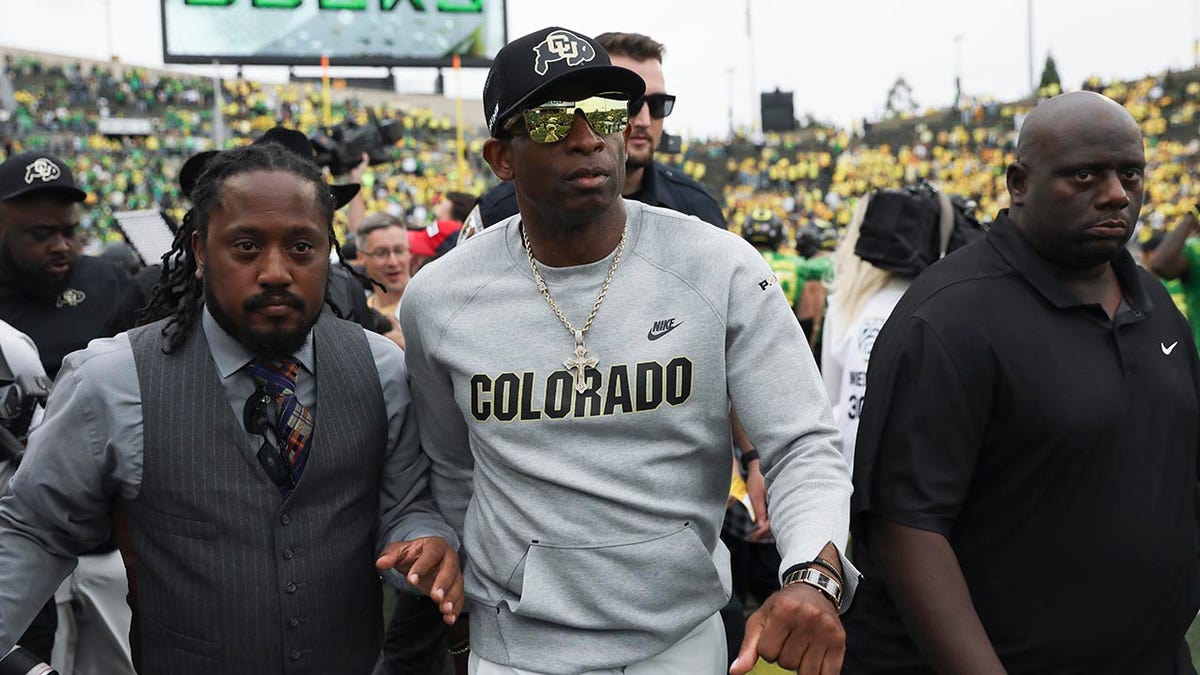 Colorado head coach Deion Sanders exits the field following the game against Oregon, Saturday, Sept. 23, 2023, in Eugene, Oregon. (AP Photo/Amanda Loman)
When Sanders took the job in Boulder, he brought several experienced assistant coaches. Barkley pointed to the coaching staff when he spoke about one of the reasons he believes Sanders will be successful. 
"The thing I love about him and coach (Nick) Saban… see a lot of these coaches are cowards." Barkley said.
"They won't hire good assistant coaches. Nick Saban and Deion Sanders, everybody on their staff has been a head coach somewhere. That tells me they're not afraid of having somebody in the room that's just as smart as them or who have been in their shoes. A lot of these coaches are cowards… they say I'm only gonna hire my friends. Guys that's scared of me or I intimidate."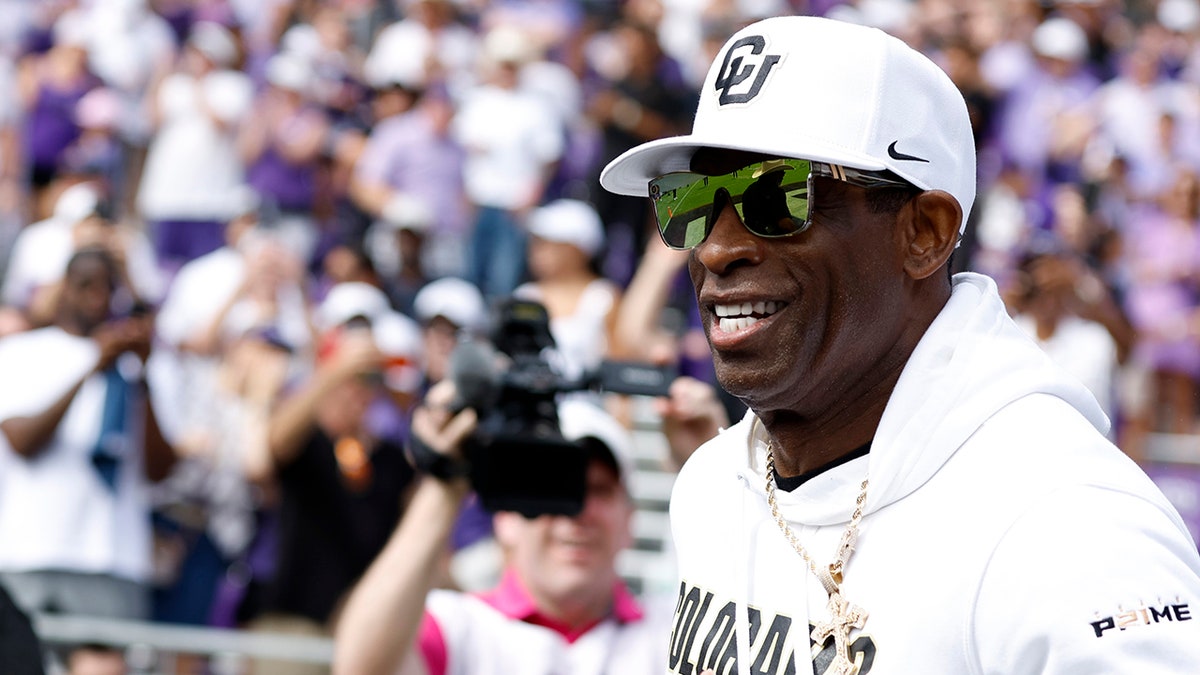 Colorado Buffaloes head coach Deion Sanders runs on the field before the game against the TCU Horned Frogs at Amon G. Carter Stadium in Forth Worth, Texas, on Sept. 2, 2023. (Tim Heitman-USA Today Sports)
Barkley is an Alabama native and played college basketball at Auburn. He said he wanted Sanders to land the head coaching job for the Tigers. In November 2022, Auburn announced the hiring of Hugh Freeze, and Barkley said the coach has his full support.
CLICK HERE TO GET THE FOX NEWS APP
Sanders and the Buffaloes are coming off a blowout loss on the road to Oregon. Colorado returns home this Saturday to face the USC Trojans.
Chantz Martin is a sports writer for Fox News Digital.