In Deion Sanders' first season as head coach of the Colorado Buffaloes, "Coach Prime" has undoubtedly learned a thing or two. 
On Tuesday, Sanders learned something about geography after thinking that Mount Rushmore was in California. 
Head coach Deion Sanders of the Colorado Buffaloes jogs around the field before a game between the Colorado Buffaloes and the Oregon State Beavers at Folsom Field on November 4, 2023 in Boulder, Colorado.  (Dustin Bradford/Getty Images)
At his press conference, Sanders was asked about Colorado failing to live up to his expectations and referenced the famous site. 
FLORIDA STATE LOSES JORDAN TRAVIS FOR REST OF SEASON AFTER BRUTAL LEG INJURY
"My expectations are out of the darn park," Sanders said as he pointed toward the sky. "C'mon man. What's those little four heads that are in California? What do they call those? The people's faces engraved?" 
After being informed that Mount Rushmore was actually in South Dakota, Sanders shared a laugh with the media.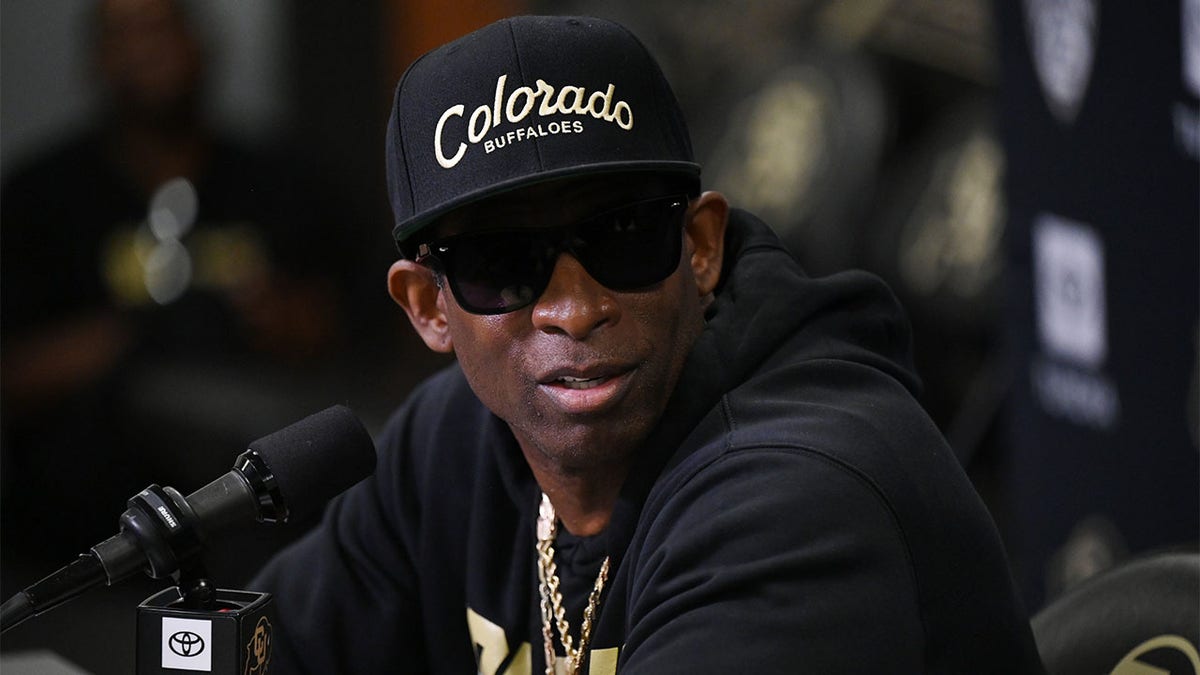 CU football head coach Deion Sanders is in the press conference at UCHealth Champions Center In Boulder, Colorado on Friday, August 4, 2023. (Hyoung Chang/The Denver Post)
"I thought it was in LA all this time," Sanders said. "Wow. My geography. That's the Hollywood thing?" 
FROM OUTKICK: IOWA/NEBRASKA GAME FEATURES HILARIOUS OVER/UNDER LINE
"Thank you for educating me," Sanders added.
It's been a rollercoaster first year for Sanders in Boulder after taking over a team that went 1-11 in 2022. 
Colorado shocked many in the college football world by starting off the year 3-0 before falling to two top-25 teams in Oregon and USC. 
CLICK HERE FOR MORE SPORTS COVERAGE ON FOXNEWS.COM
After defeating Arizona State in October, the Buffaloes have now lost five straight games, including a blowout loss to Washington State in Week 12. 
"We didn't accomplish what we wanted, but we accomplished what we needed," Sanders said Tuesday when asked how he would rate his first season if they defeat Utah on Saturday. "I think hope is instilled tremendously in the city, in the student body, within this team, within this building, and you see the direction that we're heading.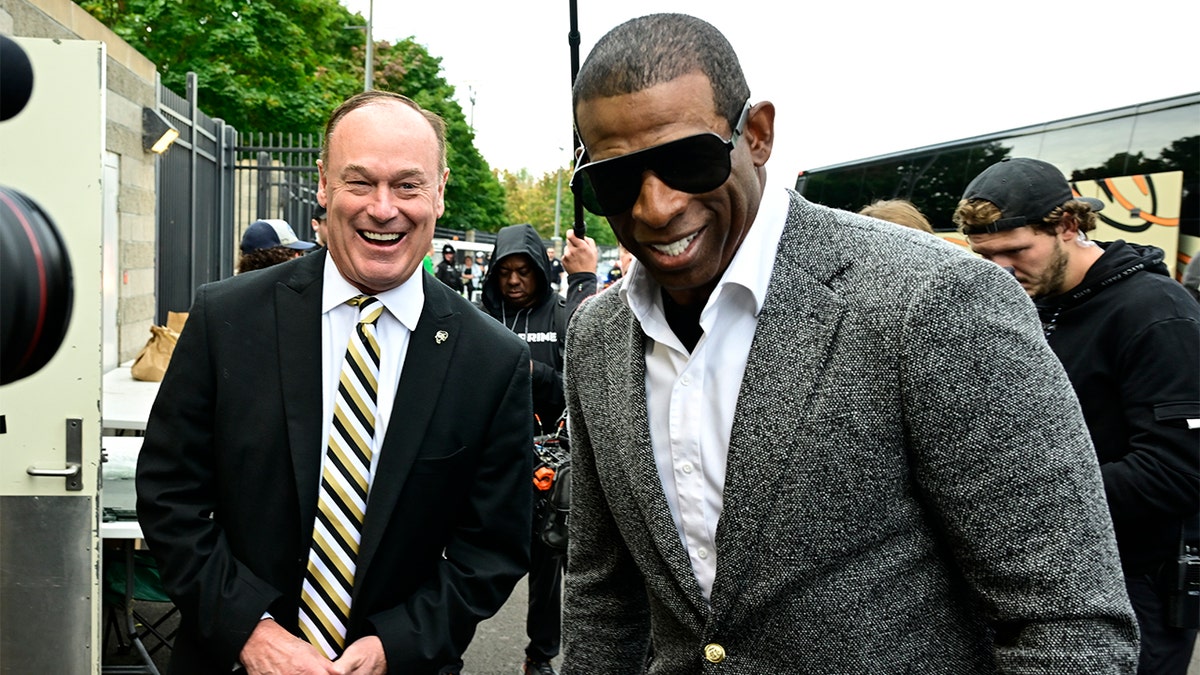 Colorado University athletic director Rick George, left, and Colorado Buffaloes head coach Deion Sanders have a laugh together on arrival at Autzen Stadium before the game against the Oregon Ducks September 23, 2023.  (Andy Cross/MediaNews Group/The Denver Post via Getty Images)
CLICK HERE TO GET THE FOX NEWS APP
"So, the things that you look to as a loss, some kind of way I see it as a win. We didn't do certainly what I wanted to do. But, we're doing tremendously, much more than what was done. So, you've got to put it in perspective." 
Colorado will not be bowl-eligible in Sanders' first season but will have a chance to get to five wins in its final regular season game against Utah on Saturday. 
Follow Fox News Digital's sports coverage on X and subscribe to the Fox News Sports Huddle newsletter.
Joe Morgan is a Sports Reporter for Fox News.