The Washington Commanders made the biggest news of the day following the NFL trade deadline frenzy, dealing away two first-round draft picks, including former Defensive Rookie of the Year Chase Young, despite their 3-5 record through Week 8.
But during a press conference with the media on Wednesday, head coach Ron Rivera opted to talk about second-year quarterback Sam Howell instead and the "opportunity" the organization believes they have with him.
Chase Young, left, and Montez Sweat of the Washington Commanders celebrate after a fumble recovery in the fourth quarter against the New York Giants at MetLife Stadium, October 22, 2023, in East Rutherford, New Jersey. (Dustin Satloff/Getty Images)
"No," Rivera said when asked if trading Young and Montez Sweat on Tuesday meant the Commanders were throwing in the towel on this season.
NEWEST 49ERS LINEMAN CHASE YOUNG CONSIDERED 'UNDISCIPLINED PLAYER' BY COMMANDERS: REPORT
"What I would say is, based on some of the things we've seen and some of the growth and development we have, it's an opportunity to see what else we have. It's an opportunity to go out and win football games using different guys, and we feel that we have an opportunity to go out and play and play well."
He continued, "We look forward to seeing what some of these young guys can do. We do think that there's every opportunity in front of us."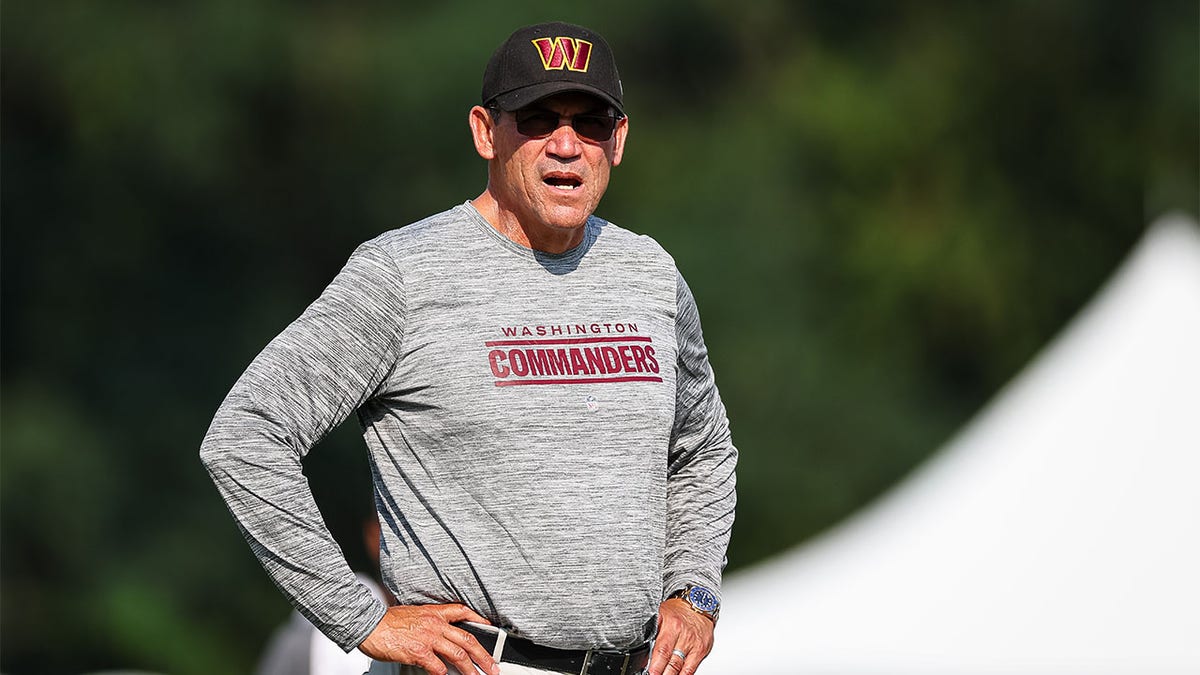 Head coach Ron Rivera of the Washington Commanders (Scott Taetsch/Getty Images/File)
Of the players Rivera had in mind was 2022 fifth-round pick Sam Howell.
CLICK HERE FOR MORE SPORTS COVERAGE ON FOXNEWS.COM
"We do feel strongly about the quarterback. It's something that I talked about in the offseason, I've talked about through training camp, I've talked through the beginning of the season about the growth and development, and we're seeing it. And so we want to see what we have and see if we can win football games and put ourselves in the same position."
Washington has lost five of its last six games and among the biggest flaws has been the defense, which has allowed 33 or more points five times this season. The offense hasn't fared much better, allowing a league-high of 41 sacks through the first eight games.
But in his sole game this year being sacked just one time, Howell shined. He threw for a career-high 397 yards and had four TD passes in Sunday's loss to the Philadelphia Eagles, a game in which he also completed 24 passes in the first half, the most of any QB in franchise history.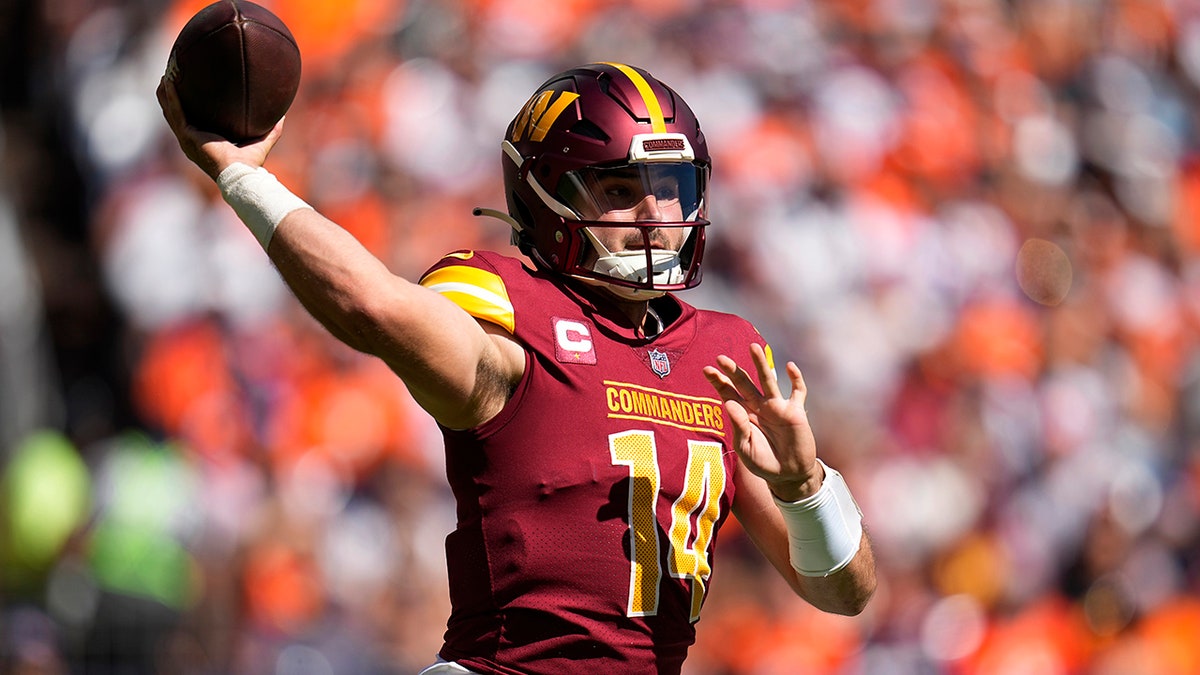 Washington Commanders quarterback Sam Howell passes against the Broncos in Denver on Sept. 17, 2023. (AP Photo/Jack Dempsey)
CLICK HERE TO GET THE FOX NEWS APP
"We feel we have a quarterback," Rivera said Wednesday. "We feel we have a guy going forward that we have a chance to grow and become what we think we can, and to do so, you've got to be able to afford the situation, and I think that's what's growing for us right now."
He continued, "The business side of football has stepped in."
The Associated Press contributed to this report.