The USC Trojans have dropped three of their last four games, but star quarterback Caleb Williams remains the favorite to be the first player taken off the board in the 2024 NFL Draft.
Several NFL teams will likely turn to the draft to find what they hope to be a future franchise quarterback.
The New York Jets entered this season with four-time league MVP Aaron Rodgers, but the star signal-caller suffered a season-ending injury in the team's first game. 
New York used the No. 2 overall draft pick on quarterback Zach Wilson in 2020, but the organization quickly lost faith in him due to his uneven play. Although Rodgers will likely be back with the Jets next season, comedian and actor Chris Rock has another quarterback in mind for his favorite team.
CLICK HERE FOR MORE SPORTS COVERAGE ON FOXNEWS.COM
Comedian Chris Rock on the set of Saturday Night Live (Will Heath/NBC/NBCU Photo Bank via Getty Images)
Social media videos show Rock talking with Williams ahead of USC's highly anticipated matchup with the Oregon Ducks. During their interaction, Rock emphatically pleads for Williams to join the Jets next season.
USC'S CALEB WILLIAMS ADDRESSES SHOWING EMOTION AFTER GAMES: 'THAT'S WHO I AM'
"That's Jets. That's who we want" Rock said as Williams laughed.
"The Jets," Rock said. "You want the Jets. So bad. You don't want to go to Chicago, you want the Jets. You don't want the Redskins. You want the Jets. There's no place you'd rather play than the Jets."
Rock eventually asked Williams which NFL city he preferred to live in.
"Where do you want to live?" Rock asked. "You want to live in New York."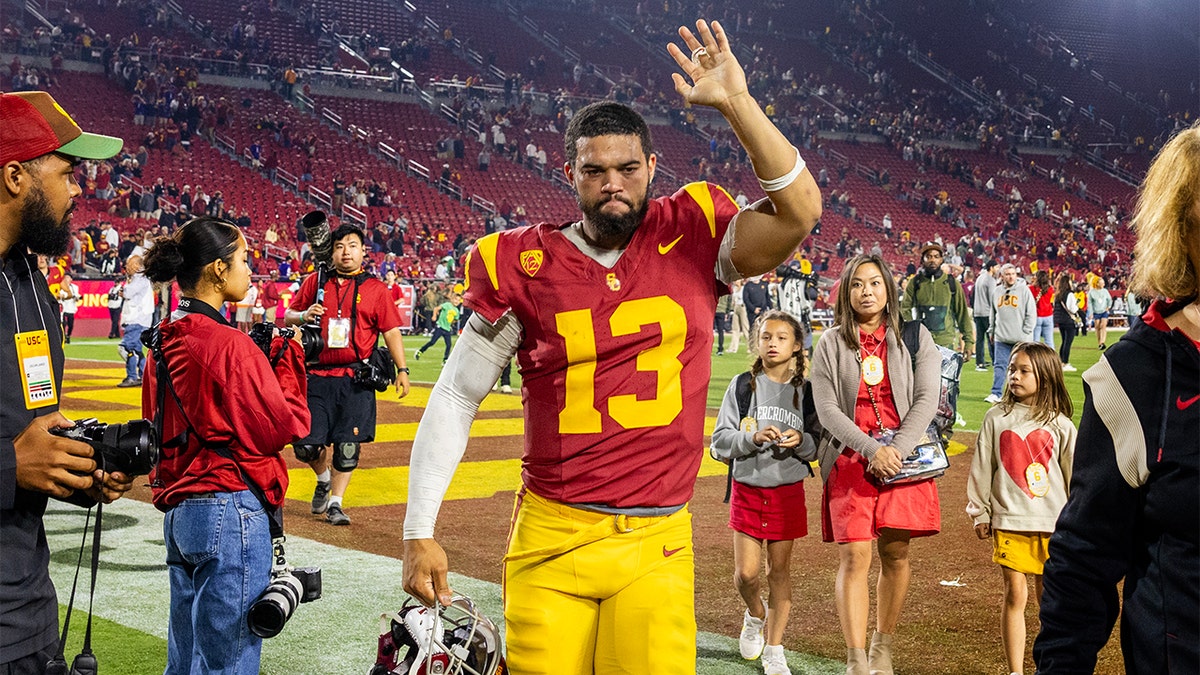 USC Trojans quarterback Caleb Williams waves to fans while leaving the field after the Trojans' 52-42 loss to Washington at La Memorial Coliseum Nov. 4, 2023, in Los Angeles. (Gina Ferazzi/Los Angeles Times via Getty Images)
Ultimately, Williams and Rock will have little control over where the star quarterback begins his professional career. 
Whichever team lands the top pick will likely add Williams to its roster. If a team that wants to move forward with its current quarterback, at least for the time being, ends up with the No. 1 pick, it could trade the top pick, much like last year.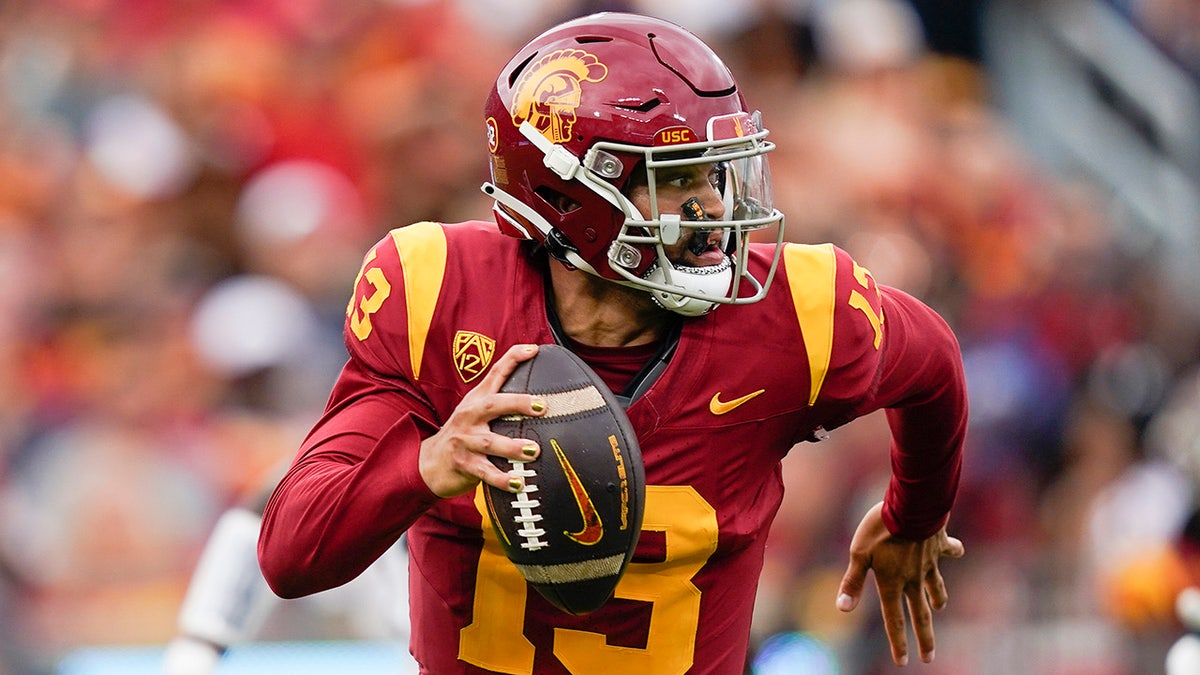 Southern California quarterback Caleb Williams (13) scrambles during the first half of a game against Nevada Sept. 2, 2023, in Los Angeles.  (AP Photo/Ryan Sun)
The Bears traded the top pick of the 2023 draft to the Panthers, and Carolina drafted quarterback Bryce Young.
CLICK HERE TO GET THE FOX NEWS APP
The Cardinals, Giants and Bears are among the favorites to secure next year's No. 1 pick.
Chantz Martin is a sports writer for Fox News Digital.