The fans at Colorado State hurt their own on Saturday.
The Rams were hosting No. 19 Air Force in a snowy Canvas Stadium in Fort Collins, so the fans took advantage.
However, some took it too far by throwing snowballs at the Air Force bench.
CLICK HERE FOR MORE SPORTS COVERAGE ON FOXNEWS.COM
Colorado State Rams wide receiver Justus Ross-Simmons loses the football but regained control at Sonny Lubick Field at Canvas Stadium. (Michael Madrid-USA Today Sports)
Announcers of the game said the fans had been warned in the first half to refrain from doing so – when it happened again early on in the second half, the Colorado State team, not the fans, were punished with a personal foul call.
The referee, while announcing the flag, asked the fans to stop.
"Will the audience please refrain from throwing snowballs? It'll continue to cost Colorado State," the referee said.
At the time, it was a 13-13 game. Later on in that drive, Air Force scored a touchdown to make it 20-13. They then kicked a field goal before the third quarter ended to go up 10 points.
After forcing a punt, Colorado State then turned the ball over on downs, and Air Force needed just three plays to score another touchdown to go up 30-13 with 8:51 to go. The Rams again turned it over on downs and were able to knee out the clock, getting the win.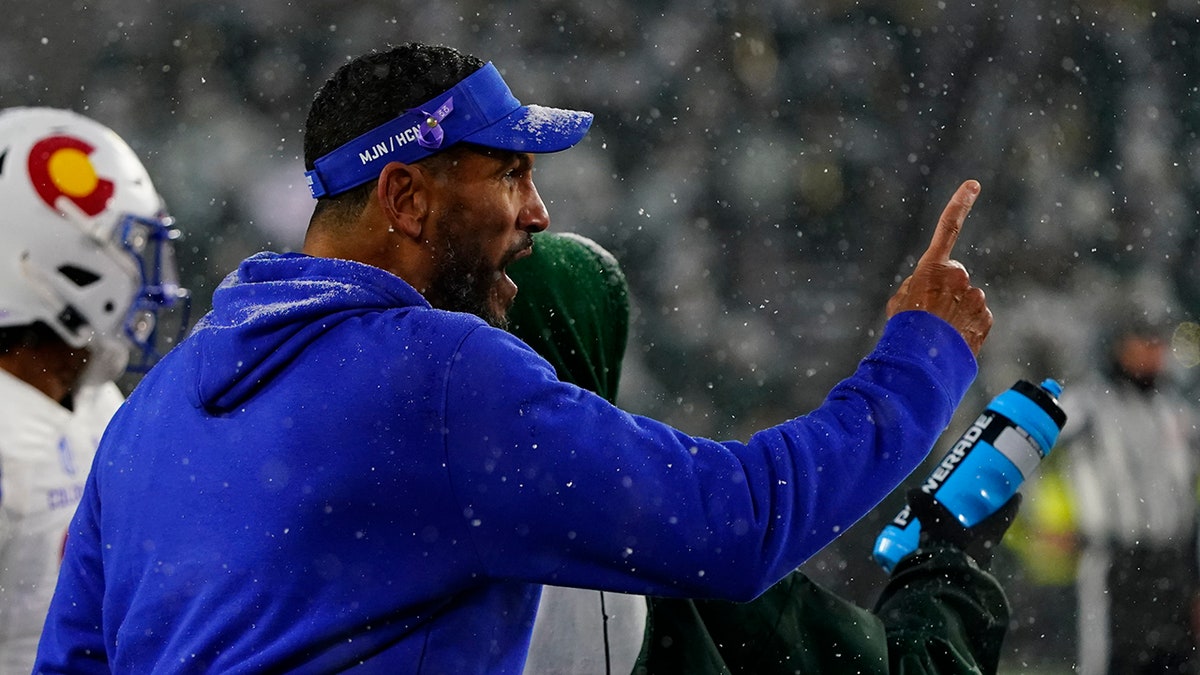 Colorado State Rams head coach Jay Norvell yells to the officials in the second quarter at Sonny Lubick Field at Canvas Stadium. (Michael Madrid-USA Today Sports)
CALIFORNIA-USC GAME DELAYED AFTER STUDENTS PROTEST PROFESSOR'S STALKING SUSPENSION
Air Force's 19th ranking is their highest in over 20 years, and entering Saturday, their 306 rushing yards per game were tops in the nation. They are now 8-0 on the season.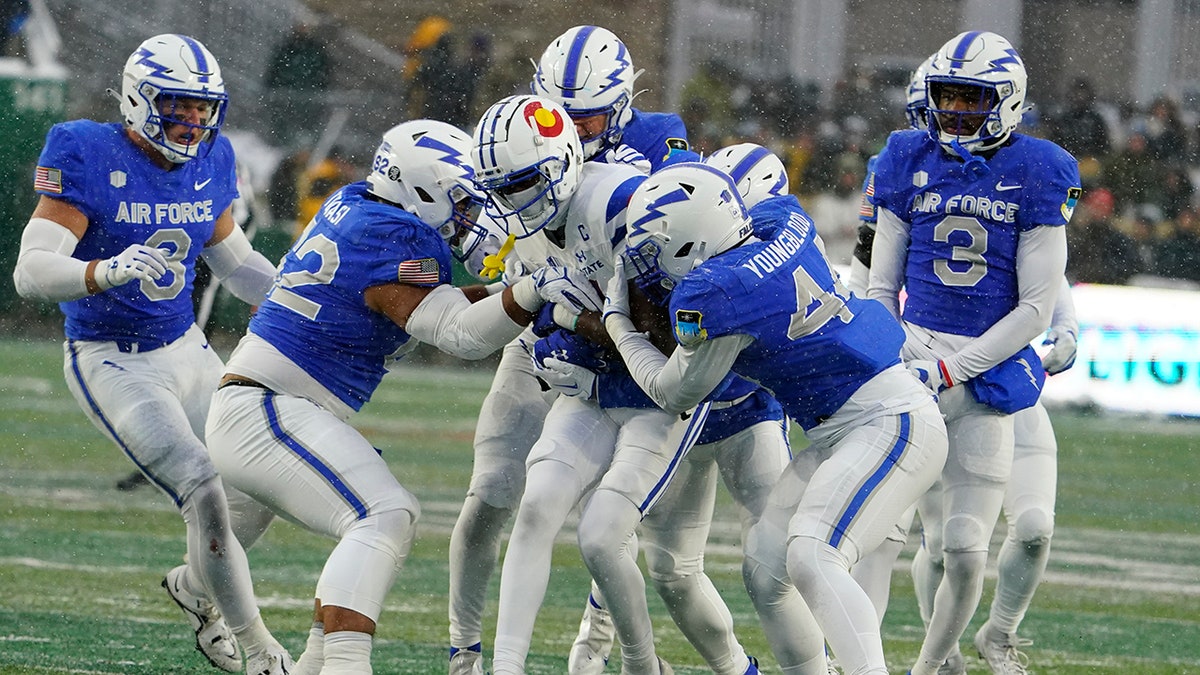 Colorado State Rams wide receiver Tory Horton is surrounded by Air Force Falcons defenders. (Michael Madrid-USA Today Sports)
CLICK HERE TO GET THE FOX NEWS APP
Colorado State has now lost 26 consecutive games to ranked opponents, their last win coming in 2002.