University of Colorado athletic director Rick George sent a letter to students imploring them to resist the urge to storm the field at future Buffaloes games at Folsom Field.
George's message to students comes just days ahead of Colorado's highly anticipated matchup against the eight-ranked USC Trojans. 
The Buffaloes are underdogs, and if they pull off an upset, fans in the stands might look to storm the field.
George cited safety concerns and Pac-12 Conference guidelines in his request to students.
CLICK HERE FOR MORE SPORTS COVERAGE ON FOXNEWS.COM
Colorado fans rush the field after a win at Folsom Field Sept. 9, 2023, in Boulder, Colo.  (RJ Sangosti/MediaNews Group/The Denver Post via Getty Images)
Colorado is coming off a 1-11 season but is off to a 3-1 start under first-year coach Deion Sanders.
The Buffaloes opened the season on the road against TCU. Colorado then won back-to-back home games against Nebraska and Colorado State, and fans rushed the field after both wins.
COLORADO FANS STORM FIELD AFTER DEION SANDERS' WIN OVER NEBRASKA; SHEDEUR BREAKS OUT DAD'S TOUCHDOWN DANCE
"Although 'rushing the field' has long been a college football tradition, in recent years, many schools and conferences are cracking down on the practice, as it greatly jeopardizes the safety of players, coaches, staff and other fans," George wrote in an email. "Rushing the field is in violation of University and Pac-12 regulations."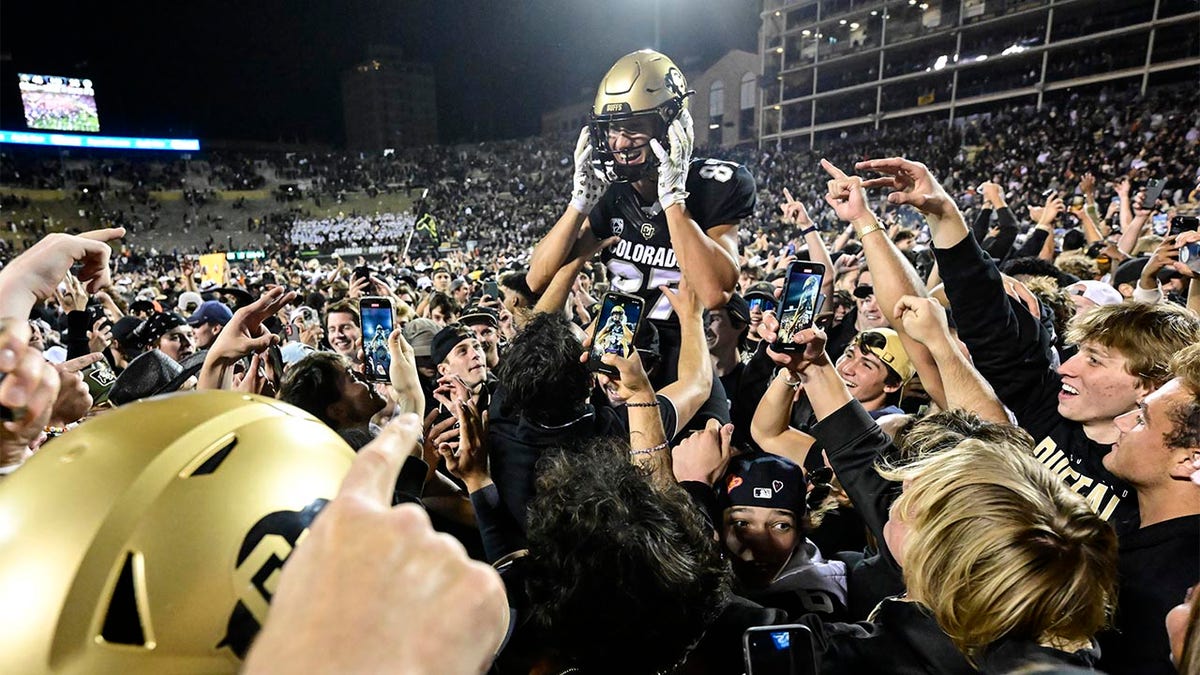 Colorado Buffaloes tight end Michael Harrison (87) celebrates with fans after winning the Rocky Mountain Showdown against the Colorado State Rams, 43-35, in double overtime at Folsom Field Sept. 16, 2023.  (Andy Cross/MediaNews Group/The Denver Post via Getty Images)
George added that the university received complaints about fans' and students' behavior after the two victories at Folsom Field.
"Unfortunately, after both of our first two home games, we received an inordinate number of complaints regarding fan conduct (especially student conduct), and after both of our home game victories, students and fans 'rushed the field.' Such conduct is unacceptable, and I ask you to please refrain from such behavior for any future events."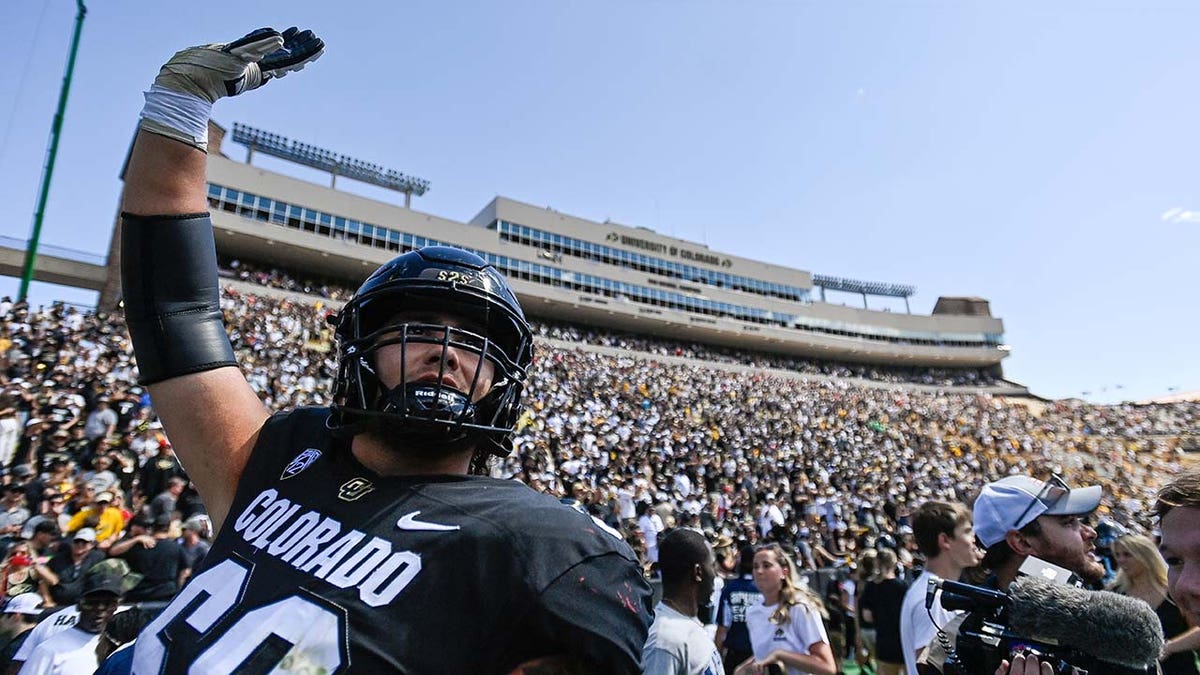 Offensive tackle Gerad Christian-Lichtenhan of the Colorado Buffaloes waves as spectators rush the field after a Colorado Buffaloes win against the Nebraska Cornhuskers at Folsom Field Sept. 9, 2023, in Boulder, Colo. (Dustin Bradford/Getty Images)
The Oregon Ducks blew out Colorado last week. 
The Buffaloes are hoping to get back on track this weekend. But they will have to make program history to get back in the win column by defeating USC. Colorado has lost all 16 of its games against USC.
CLICK HERE TO GET THE FOX NEWS APP
Kickoff between Colorado and USC is scheduled for noon ET on FOX. 
Chantz Martin is a sports writer for Fox News Digital.